While some people in our consumer-driven popular culture would like us to believe that the day after Thanksgiving is best spent at the shopping mall, a growing tribe is pushing back. At SpinSheet, PropTalk, and FishTalk, we are fans of Blue Friday, not Black Friday.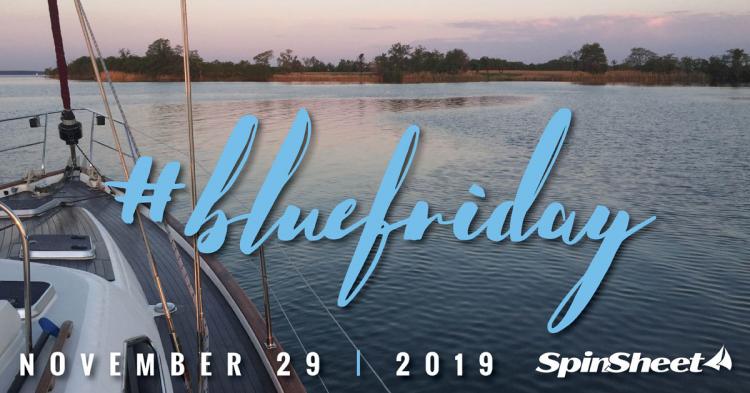 For the last several years my family and I have made a point of getting down to the water on the day after Thanksgiving, and we've been so glad we made the effort. Looking back, I feel good about spending time outside with the people I care about. To me, it's a much better use of time than fighting the crowds to buy stuff. The Thanksgiving holiday is wonderful, but with all the extra food prep, family dynamics, and dishes, celebrating Blue Friday provides a second chance to stop and give thanks. Here's what you need to know to join our ranks:
What is Blue Friday?
It's a special day to spend time on or along any of our local waterways. It always falls on the day after Thanksgiving.
How do I participate?
Get outside and enjoy being on the water or taking in a water view from your local shoreline.
What if it's cold?
Late November can be chilly in the Chesapeake region, and many of us don't go out sailing or boating when the water is cold. But, you can still get out and stroll along the shoreline. 
Who should participate?
Everyone! Bring along your out-of-town guests and show-off the beauty of the Bay and its tributaries or walk along the beach if you head down to the ocean.
What else should I know?
Some of our readers carry bags to collect trash or debris along the water's edge. We encourage you to take pictures and share them on social media with #BlueFriday. You may also send them to [email protected], and we'll share them with our readers. ... And if you MUST do some hoiliday shopping, make sure to buy from SpinSheet advertisers and keep the Chesapeake marine community thriving!