You may dread your office holiday party, but a holiday sailing party with your crew? That's a different story.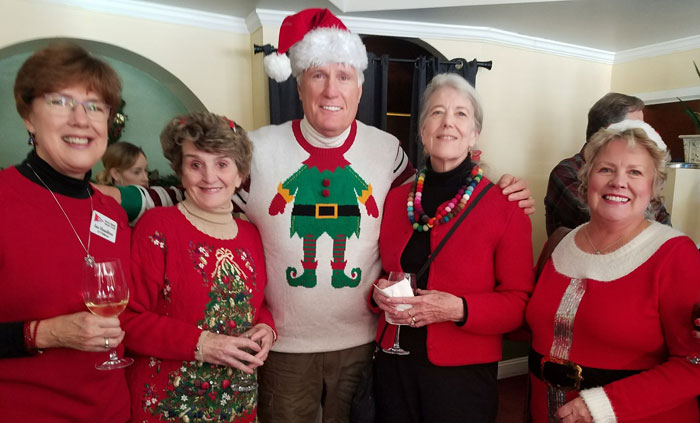 December 10, approximately 40 Back Creek Yacht Club members held their Holiday Lunch at Café Messanotte in Severna Park, MD. Hosted by JJ Sullivan and Juliana Nedd, members enjoyed a "White Elephant" gift exchange, allowing successive gift recipients an opportunity to exchange an unopened gift they received for those getting earlier gifts. The last can still be first! Earlier in the month club members attended Midnight Madness in Annapolis, starting with dinner at Galway Bay Restaurant, Annapolis for a festive evening of musical performances, carolers, and hospitality provided by downtown Annapolis merchants.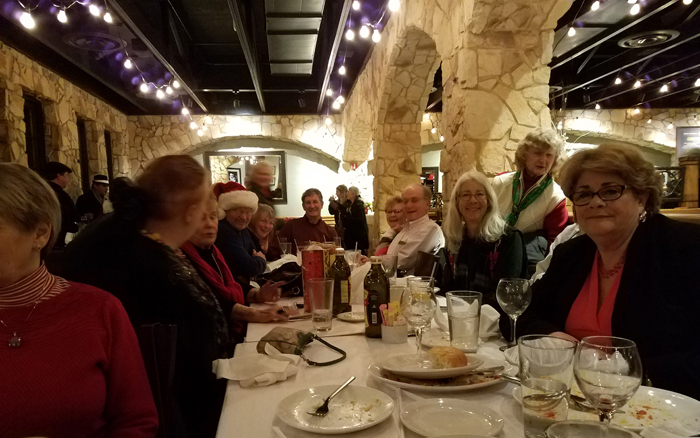 Club Crabtowne, who's members often head to the ski slopes at this time of year, recently celebrated the holidays at the Macaroni Grill in Annapolis. They plan to take a spring cruise to Canada and hope to do more sailing excursions in 2018.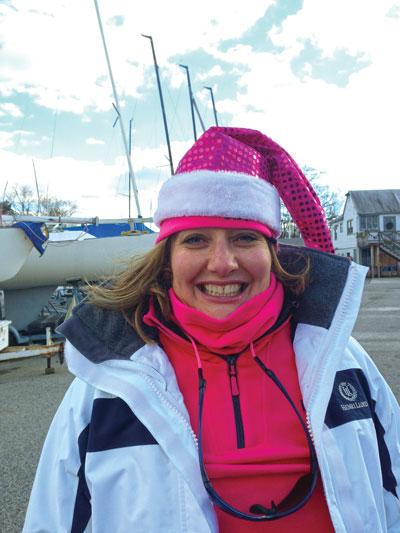 Team SpinSheet loves photos of our readers wearing santa hats and other festive holiday gear while celebrating the season on land or aboard. Send your fun holiday-themed sailing photos to [email protected].