The Annapolis Yacht Sales (AYS) annual rendezvous June 23-24 attracted 165 guests from as far away as the Bahamas, although most were residents of Maryland, Delaware, and Virginia. A total of 71 boats were represented, including six Lagoon catamarans, a Monterey, a Tiara, and 63 Beneteau boats. All but three boats stayed at Herrington Harbour North and Shipwright Harbour Marinas.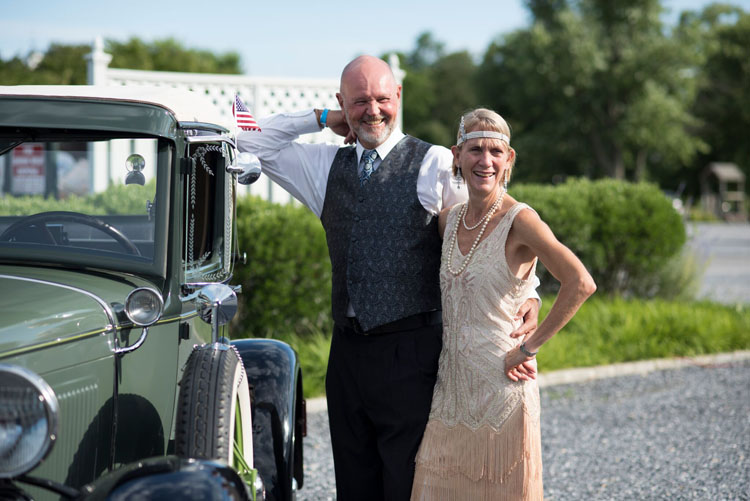 Ten Beneteau owners kicked off the event with a race from Annapolis to Herring Bay amid five-foot chop and high winds. The official rendezvous start was an icebreaker cocktail party followed by dinner and dancing Friday evening. The party was made extra special with the addition of Lyon Distillery Fine Rum Spirits sponsored by Jack Martin & Associates.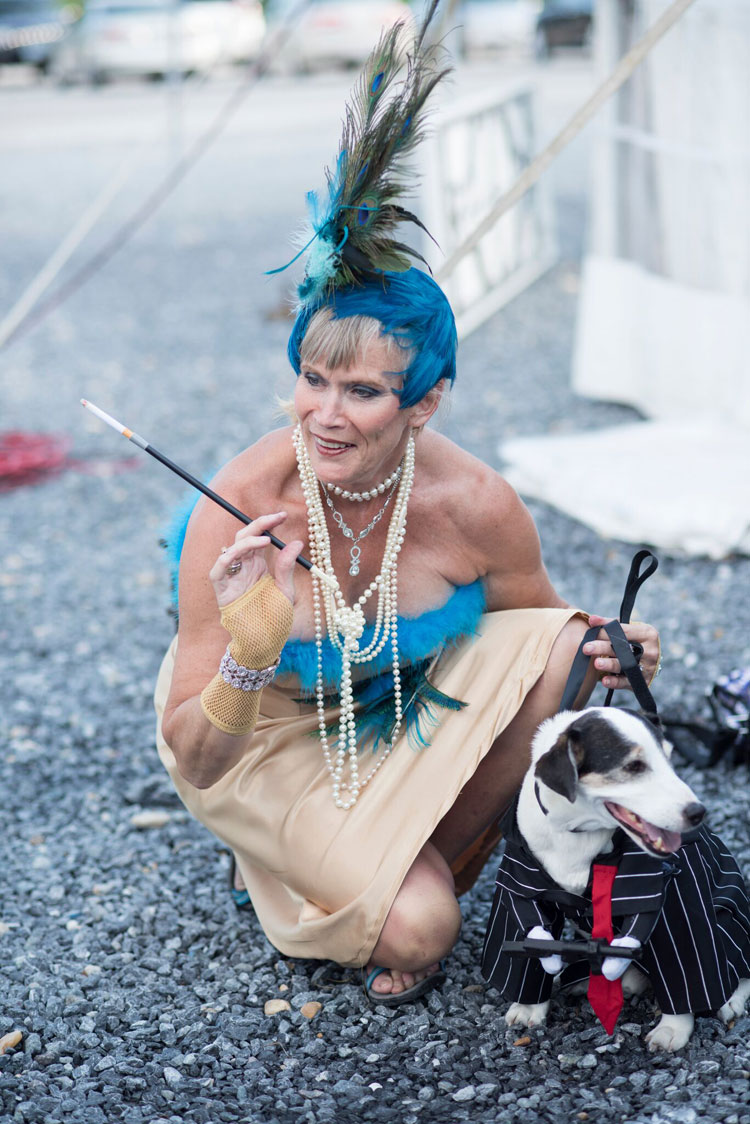 Multiple social events included DNR-sponsored lifejacket safety demonstration and man-overboard drills poolside, power boat test rides, a poker run, and a corn hole tournament. Coast Guard Auxiliary vessel safety inspections were also available. Seminars included fishing the Bay, diesel maintenance and engine care, medical emergencies at sea, provisioning, and cruising the Intracoastal, among other pertinent topics.
The 1920s speakeasy theme continued with a talk on bootlegging on the Bay by Author John Reisinger, a retired U.S. Coast Guard officer who has been sailing and boating on the Bay for many years. One of his books, "Death at the Lighthouse," is set on the Bay in the 1920s, a time when rum-running and bootlegging were common.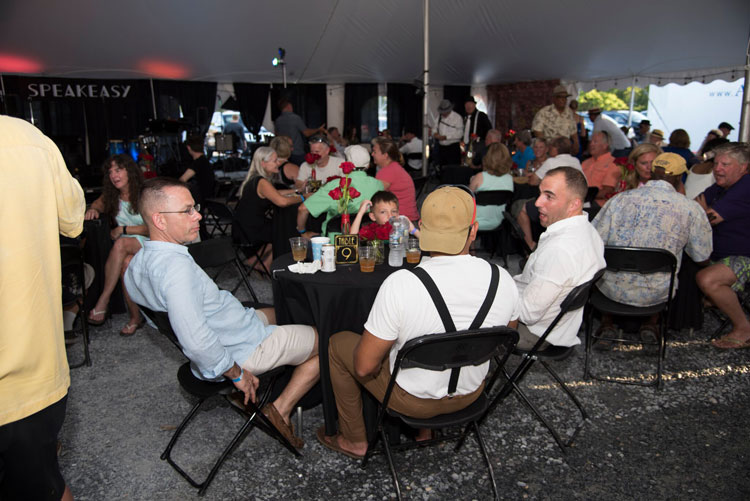 Saturday started early with omelets made to order and a fabulous Bloody Mary bar sponsored by Pantaenius Insurance. After breakfast, guests departed to the seminars of their choice. Saturday night's Rum Runners Ball was complete with our guests outfitted in period costumes (even the dogs) and a fleet of original Model A cars from the 1920s.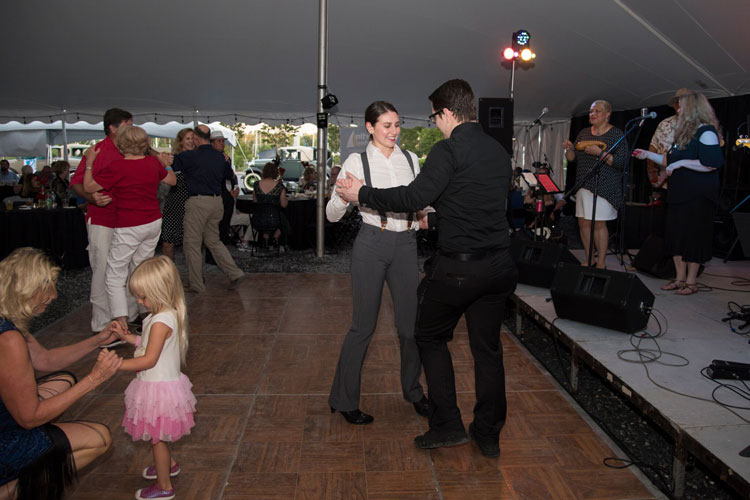 The guests rallied after all the partying to attend the Sunday breakfast with mimosas and two more seminars before leaving for home ports. This is an annual event for AYS. It was hosted by the staff of the Maryland offices; next year it will be hosted by the Virginia team.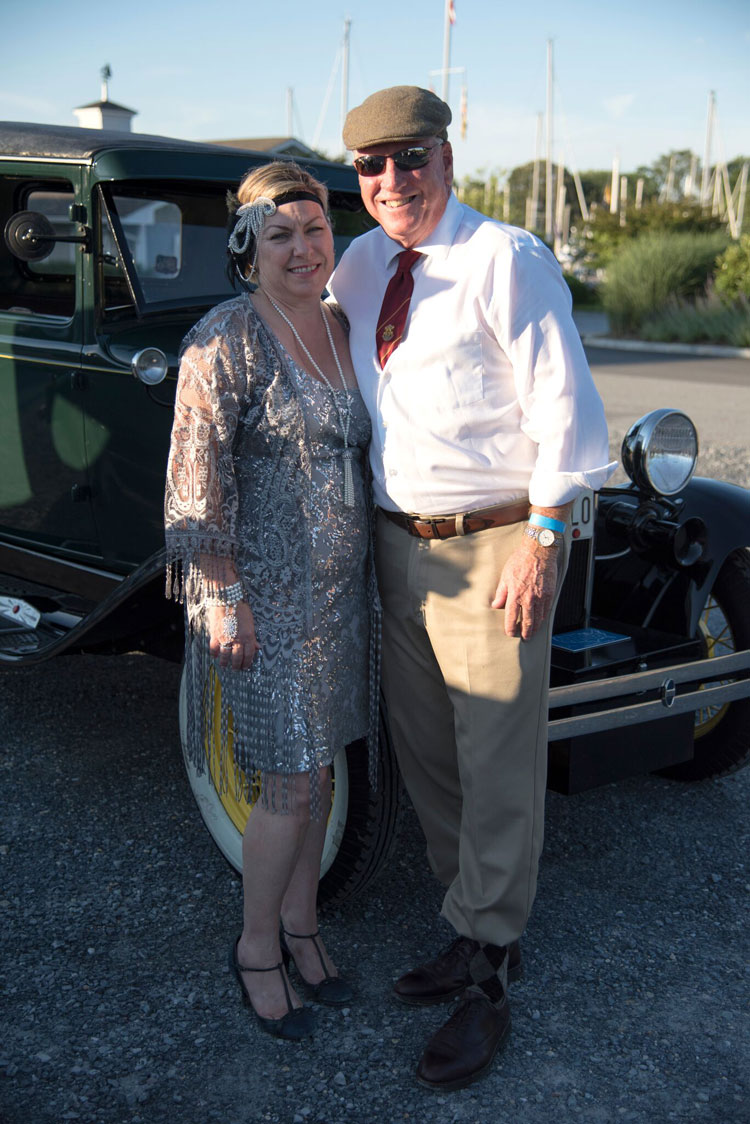 Photos by Lexi Pline