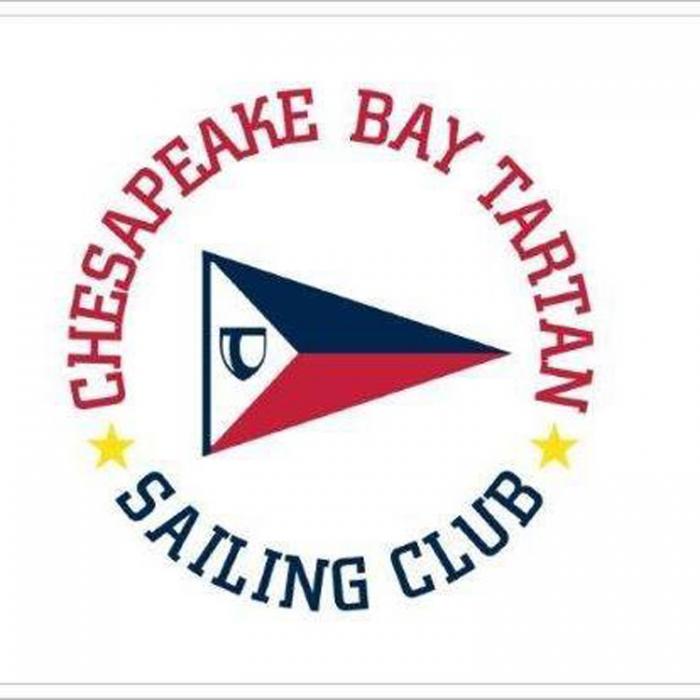 Cruising With Chesapeake Bay Tartan Sailing Club
By Paul Macpherson, CBTSC Publicity
The Chesapeake Bay Tartan Sailing Club (CBTSC) captains and crews are currently cruising the southern Chesapeake Bay. The three-week cruise started with potential ports of call at Solomons, Reedville, and Cape Charles. In the next issue of SpinSheet we will provide you with a follow up on where these sailors went.
The first Tartan built was a 27-foot sloop designed by Olin Stephens of Sparkman & Stephens, and was built in Grand River, Ohio by Ray McLeod Sr. at the Douglas & McLeod boat works. Douglas and McLeod had already been building the Thistle and Highlander daysailers, when the opportunity came along in 1961 to build a bigger boat. Pat Black with help from Charlie Britton are credited with suggesting the name "Tartan" and since then a long line of exceptional sailboats have been built initially by Douglas & McLeod, then Tartan Marine, and now Tartan-Legacy Custom Yachts.
One of the many successful early Sparkman & Stephens designs was the Tartan 34, over 554 of these boats were built between 1968 and 1978, and many are still being sailed today. CBTSC has several proud Tartan 34 owners as members of the club. This year marks the 50th anniversary of the Tartan 34 Classic Association, which will host celebrations in Annapolis over the Annapolis Sailboat Show weekend, October 5 to 9. If you would like more information on the event, please visit the Tartan 34 Classic association at tartan34classic.org. For club information, visit cbtsc.org or our Facebook page.