Happy, Busy "Dickersonians"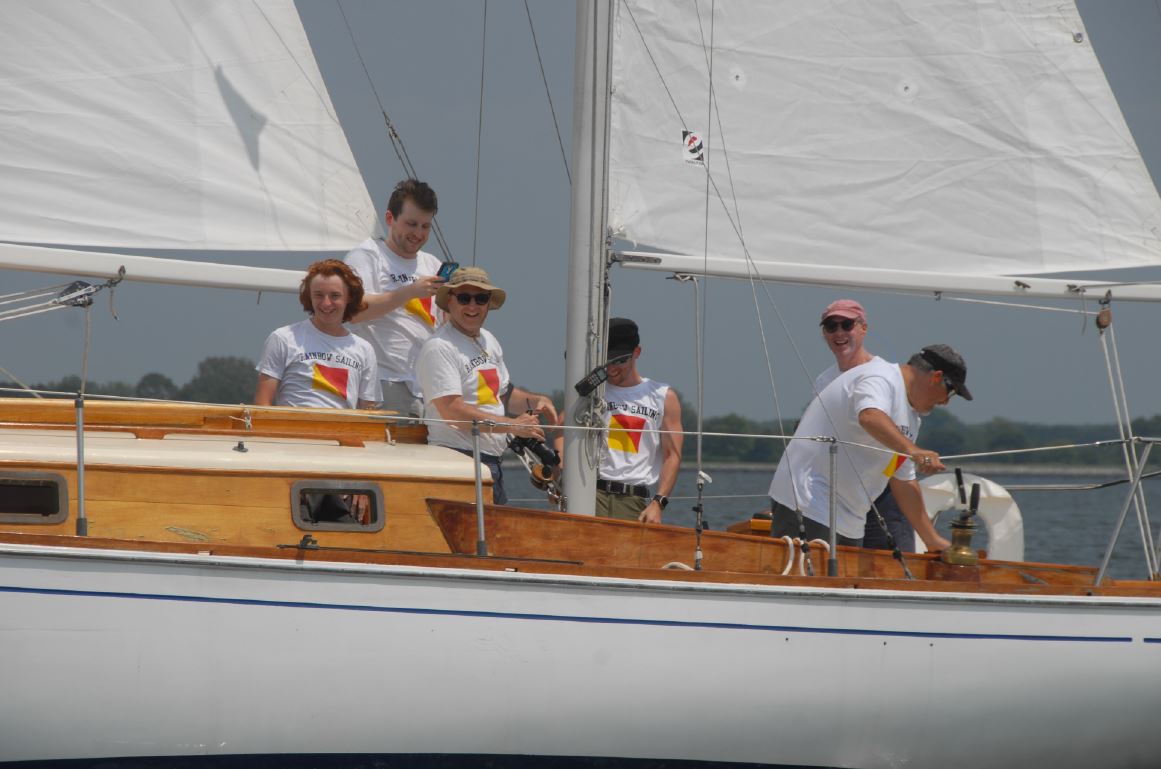 A parade of Dickersons sailors departed June 16 from Choptank Light to Oxford to begin a summer rendezvous celebrating the club's 52nd anniversary. Commodore Jeff Stephenson led the parade aboard Barry Creighton's Crew Rest. After a swim in Brewer's pool, all enjoyed the Commodore's Cookout. June 17 the traditional Dickerson race commenced under a 12- to 16- knot southerly breeze. The fleet enjoyed good, tight racing during two separate races set out by Jeff Stephenson and his race committee Dick and Sue Young and Mark and Sue Radler.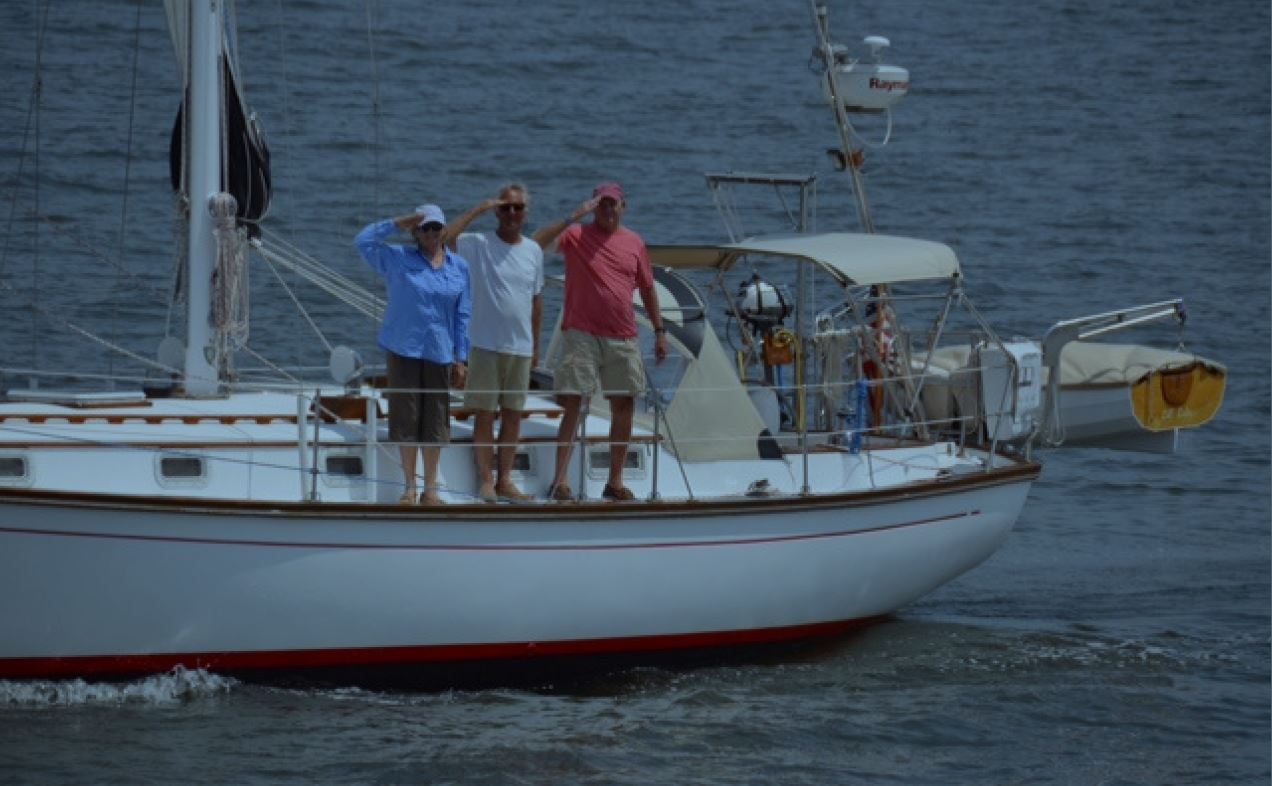 Seventy sailors attended the Awards Dinner at the Tred Avon Yacht Club. D Wogaman gave a very good talk with slides showing some of the highlights of their visit to Cuba. Bruce Franz read a letter from Dickerson captains Jim and Bob Frijouf, who sailed their D 37 Anglefire to Cuba in March as part of a 75 boat fleet from the St. Petersburg Yacht Club, honoring the historic race to Cuba that was halted in 1959, but reinstated this year.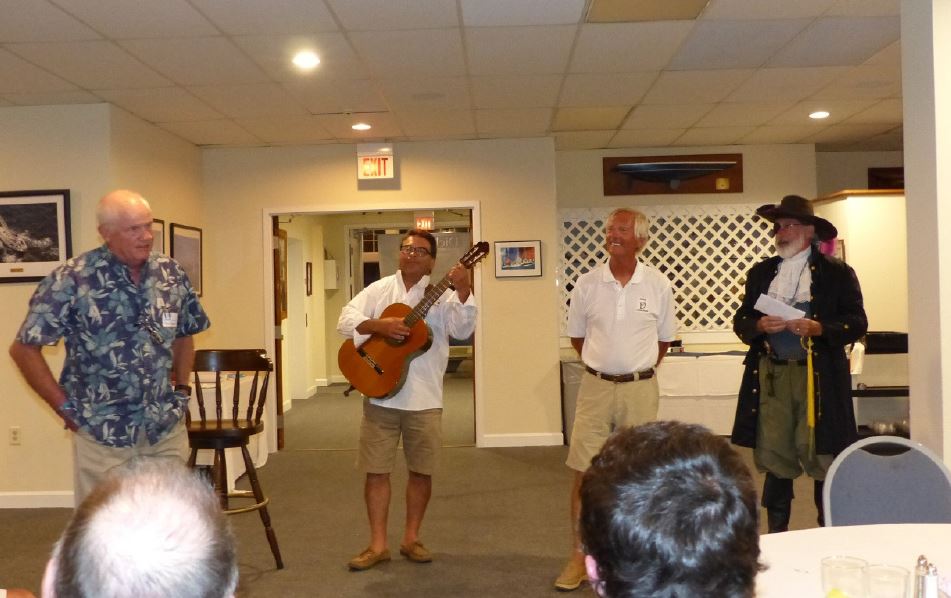 Jeff Stephenson presented our Sampson Post a special framed proof of an article published in sailing magazine SpinSheet earlier this year. The article paid special tribute to our very own Joe Slavin for his years of dedication to the enhancement of sailing.
The racing trophies were then given out as follows: Parker Hallam Frigate Connie, Barry Creighton Crew Rest, and Southern Cross. The overall winner and incoming Commodore, for the first time in more than 20 years, a 36-sloop Frigate Connie won the Commodore's Trophy from all competitors.
The post rendezvous cruising continued over the next week and beyond, with multiple boats heading in different directions and reconvening at times, as Southern Cross and Plover prepared for their offshore passage to Nova Scotia this summer.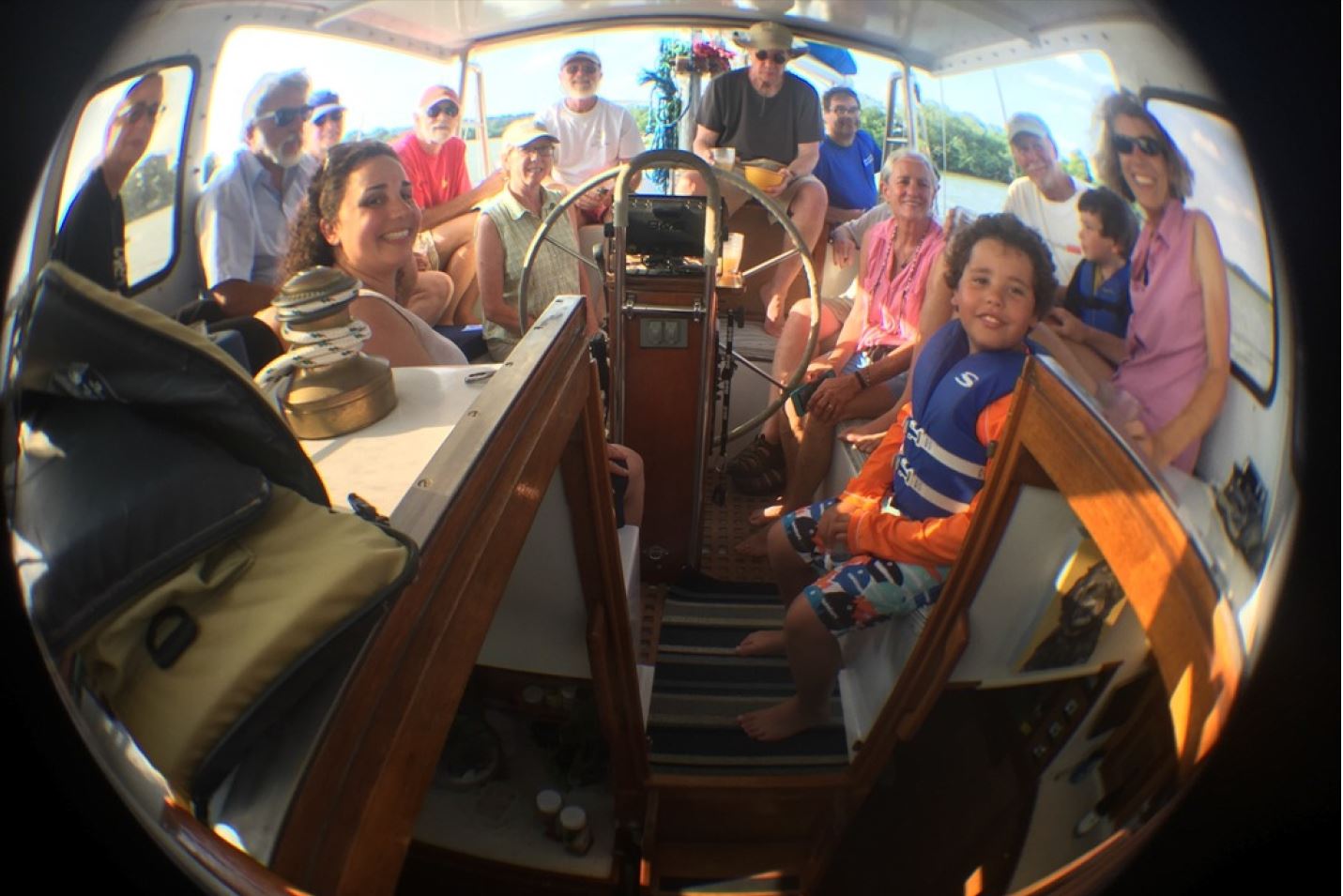 The Western Shore Round-up will be held in Galesville, MD, September 15 and 16. All Dickerson sailors are invited. Limited free dockage is available at the West River Sailing Club and Pirates Cove Marina. There is plenty of water for anchoring or mooring off the sailing club. This very relaxed affair offers casual racing and lots of socializing opportunities. Reservations are required by September 1 to [email protected] or (703) 560-7250. Questions: contact Randy Bruns [email protected]. Dickersonowners.org