One Design RC Racing Victoria RC Nationals: You may have heard about a lot of fall one-design racing championships coming up in September, but here's the only one we know of in Chesapeake country for model sailboats or remote-controlled boats (RC) : the Victoria National Championships, September 22-24, at Kent Island Yacht Club.

The Northern Virginia Model YC, who's hosting the event in partnership with KIYC, is a charter club #291 of the American Model Yachting Association, which is devoted to promoting the designing, building, racing, and preservation of all model sailing yachts.
Between February and November you can find NVMYC members sailing at Lake Anne in Reston, VA. They typically race RG65s, Victorias, and Solings on the second Sunday of the month. The fourth Sunday is a fun day, and you will find a variety of model yachts on the water, with beginners and veterans alike.The website says, "Please come out on any race days or fun day, extra boats are usually available to try the fun and meet the guys and gals."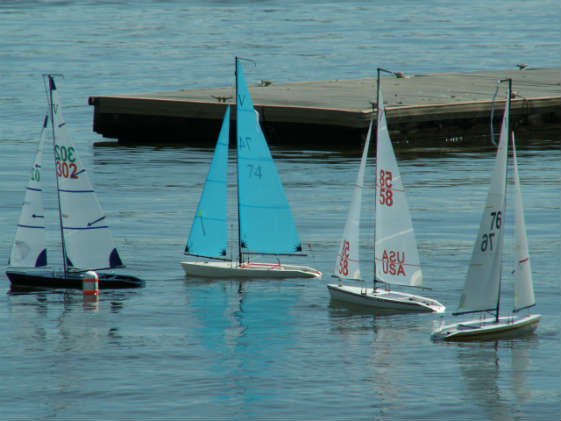 For the KIYC event, 22 boats are currently signed up. They hail from as far as Texas and Toronto with plenty from the Mid-Atlantic region as well.
Day one (September 22) will be for measurement, practice, and welcome festivities at night; racing begins at 9:30 a.m. on Saturday and 9:15 a.m. on Sunday. Find the notice of race, entry list, and more here.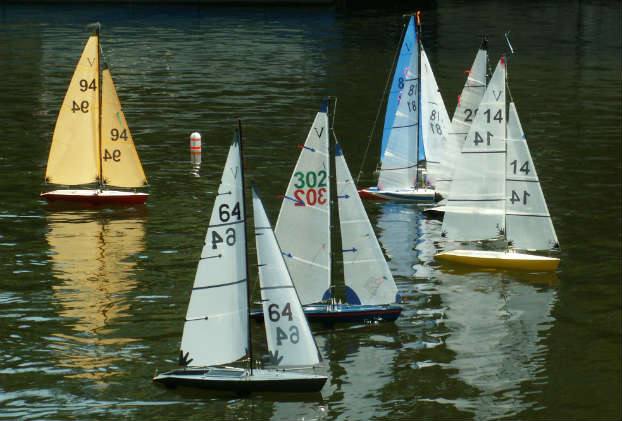 The boats: Thunder Tiger Victoria: Available as a complete kit, minor modifications to the quite detailed instructions can be made to achieve full performance of this boat. At 31 inches (780 mm) long, with an overall rigged height of 54 inches, this 4.5 lb. 'heavyweight' can travel everywhere fully rigged in most vehicles. It can be tuned to correctly sail in winds over well over 20kts. The Victoria will sail with 8 inches water. Total investment is around $400. Find the Victoria class website here.