Seven Seas Cruising Association (SSCA) is delighted to announce that the location of the 2018 Annapolis Gam will be Truxton Park in the City of Annapolis. As described by Herman Melville in Moby Dick, a Gam is, "A social meeting of two (or more) Whaleships, generally on a cruising-ground; when, after exchanging hails, they exchange visits by boats' crews…"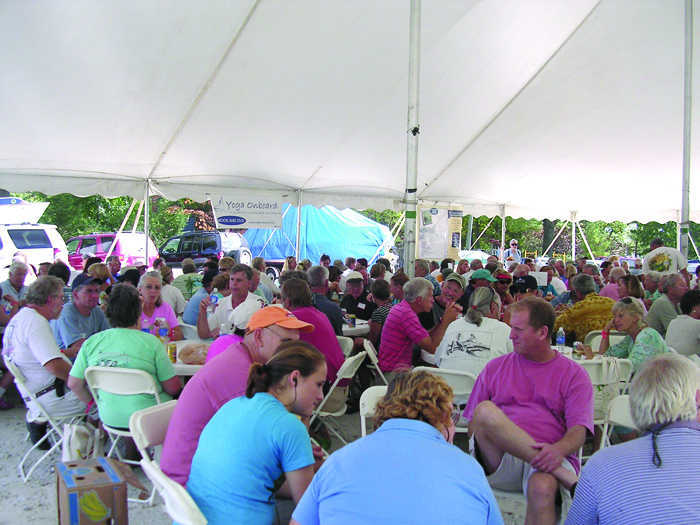 SSCA has presented a Gam in the Annapolis region for over 30 years, most recently at Camp Letts in Edgewater, MD. "We're delighted to once again hold the Gam in Annapolis and to have the opportunity to show our cruising friends the beautiful Truxton Park," says SSCA board president and Annapolis resident, Kathy Barth. The Gam will be held September 29 and 30, just days prior to the start of the Annapolis Sailboat Show October 4 and the Powerboat Show October 11.
Located in the headwaters of Spa Creek, Truxton Park is easily accessible by both land and sea with a good dinghy dock and plenty of parking. As usual, the weekend will start with a dinghy raftup on Friday, and participants will be able to choose from a broad range of presentations on Saturday and Sunday. In addition to attending seminars, cruisers will be given the opportunity to spend time building friendships with fellow boaters.
Cruisers who've registered to attend the Gam are invited to attend SSCA's Heading South gathering September 27. Heading South is a program designed for cruisers making their way to warmer waters for the first time (or the first time in a few years). It will provide the opportunity to meet with some of SSCA's most experienced cruisers, who will share their stories, experiences, and current knowledge about cruising the East Coast from Annapolis to Key West.
SSCA will host four Gams in the U.S. in 2018, but the Annapolis Gam is generally the largest and attracts cruising boaters from around the world, many of whom will meet up again and again as they cruise U.S. waters and the seven seas. All SSCA Gams are open to all who enjoy or desire the cruising life. More information about the presentations and registration will be available at ssca.org.