The Wilmington Sail & Power Squadron's September raftup in Eagle Cove combined fairly light air sailing and warm, summer-like weather for most of the day and night.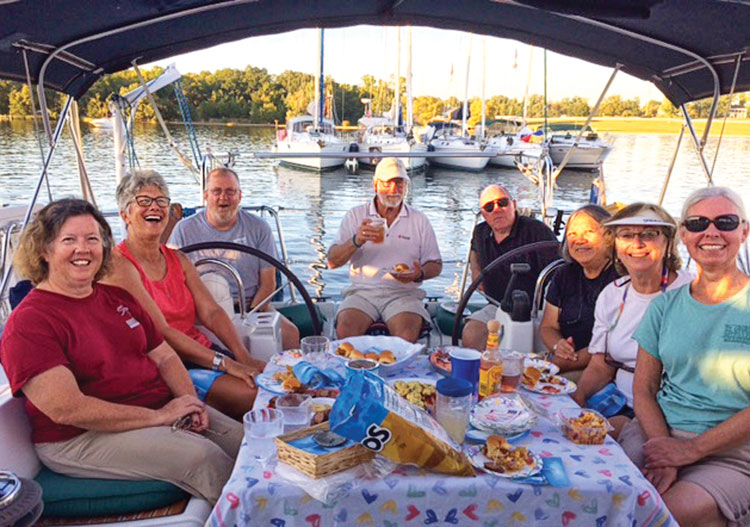 Attending boats were: Gypsy II, Weatherly, Lady L, Skylark, Pleasure's Mine, Mystic Star, Windward Passage, Brio, and Eau de Vie.
Heavy hors d'oeuvres arrived on both rafts to eradicate most any dinner plans, and because the light wind continued throughout the night, all boats remained together in their respective anchorages. After enjoying our time together, Sunday morning we motored to each of our home marinas. It was a fun weekend for all.
Wilmington Sail and Power Squadron members hail from Delaware, New Jersey, Maryland, and Pennsylvania. Our boating is mainly done on the Chesapeake Bay and its tributaries. We offer many social events, including on-water activities, picnics, and meetings.
by Don Engler