Annual Summer Cruise Brings Fun on the Middle Bay
The Wilimington Sail and Power Squadron (WSPS) members enjoyed many beautiful ports of call around the Chesapeake Bay during their annual Summer Cruise in June. With 15 boats and 40 members and guests participating, everyone had a chance to enjoy good fun, lots of laughter, and share adventures on the water.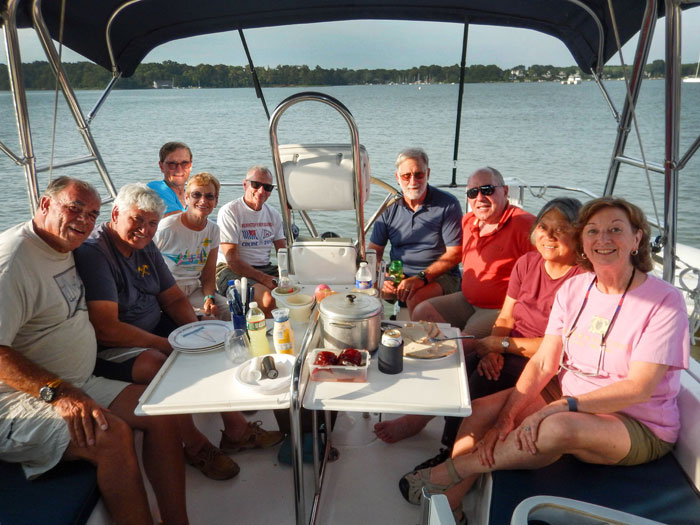 Like members of many local saling clubs in the area, the group enjoyed a mix of anchoring and docking at marinas. Boats made their way to North Point Marina in Rock Hall, MD, anchored in the Rhode River, tied up at Herrington Harbour, then spent two nights at anchor in Harness Creek and Little Round Bay (Severn River), before arriving in Annapolis Harbor for the final two days.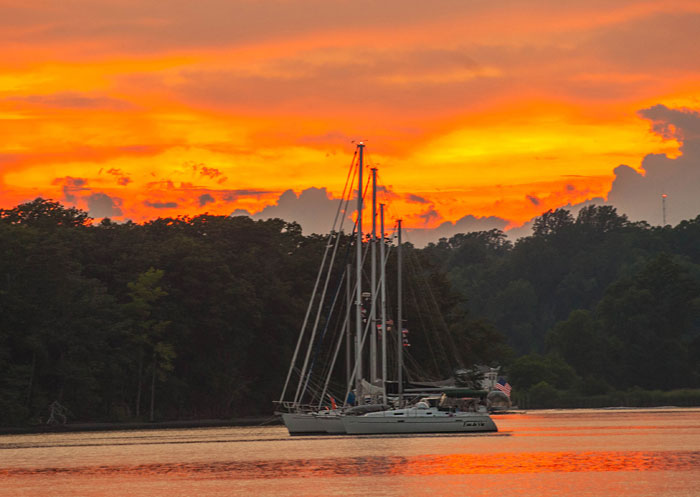 Activities included a blind dinghy race, raftups, delicious dinners, cockpit happy hours, a light air race, and a men's appetizer contest.
WSPS has members from Delaware, Maryland, New Jersey, and Pennsylvania. Most sail or boat on the Chespeake Bay. Members promote safe boating education on the water and in the classroom. In addition to their boating activities, social activites are held each month from September through May.