York River Yacht Club (YRYC) cruisers held a 14-day round trip cruise that began July 31 from York River Yacht Haven to Baltimore. Four sailboats participated in the entire cruise and several other club members joined by either car or boat for parts of the trip.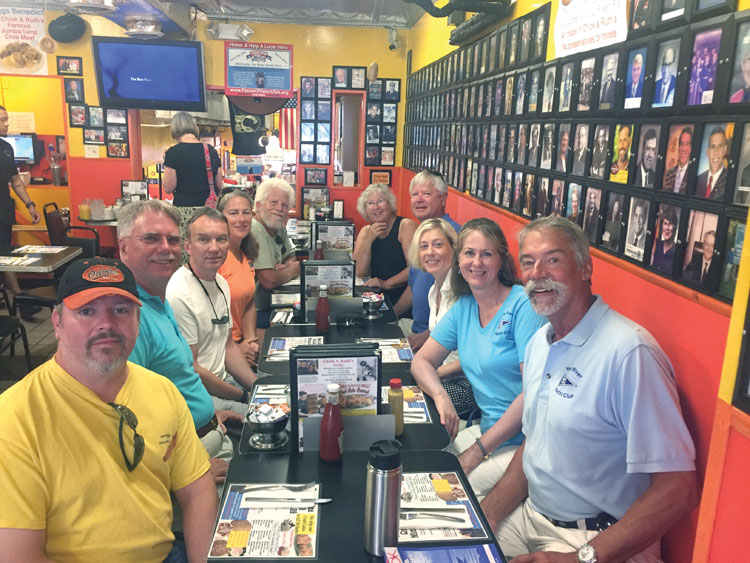 The route included several nights on mooring balls in Annapolis and Solomons, MD, as well as anchorages in St. Michaels, MD, and other quiet locations that included beautiful sunsets and one exceptional moon rise. There was good sailing for several parts of the trip. At the Baltimore destination, the cruisers docked at an area marina and explored sites such as Fort McHenry, the Baltimore Aquarium, and the Historic Ships as well as enjoyed several of Baltimore's restaurants. The cruisers also shared cocktail hours, card games, swim sessions, pot luck meals, and many helpful boating discussions.
The YRYC hosts racing, cruising, and social events. Learn more about York River Yacht Club here. They welcome new members!