Join Our Two-Hour Chesapeake Thunderstorm Webinar July 26
Attention sailors, powerboaters, paddlers, and anglers! If you missed our three-part webinar on storms over the winter, here's another chance! SpinSheet will host Mark Thornton of LakeErieWX in a two-hour webinar for all boaters July 26 from 7-9 p.m. called "Chesapeake Bay Thunderstorm Essential Skills."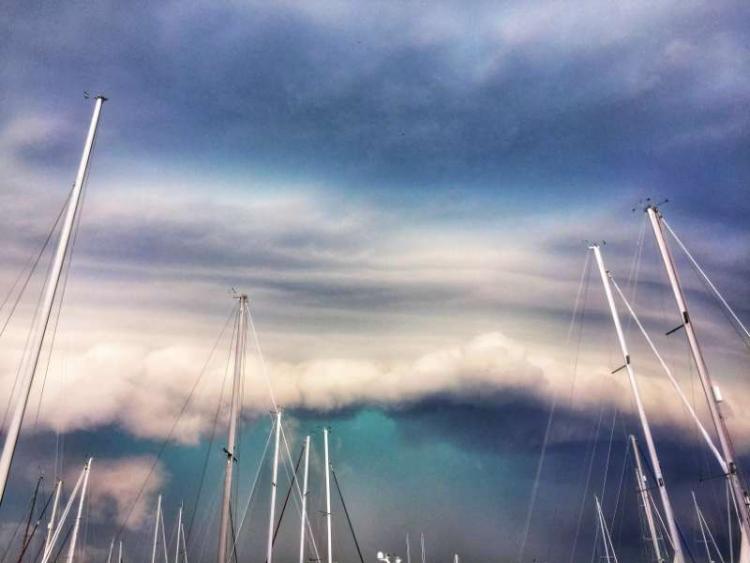 Chesapeake Bay boaters understand that thunderstorms can quickly spoil a day on the water. Strong winds, tall waves, lightning, and visibility-limiting rain pose a significant risk to mariners. Just in time for the summer thunderstorm season, this webinar will help reduce your chances of a hair-raising or windswept encounter with a thunderstorm.
The webinar for sailors, powerboaters, and anglers will cover:
How to use Doppler Weather Radar to monitor the development, evolution, and movement of thunderstorms.
The different types of thunderstorms and the dynamics that lead to their development.
How to interpret key weather maps to recognize and predict the large and small-scale weather patterns that promote thunderstorm development.
Cost: $50. Click here for webinar details and to register.
Recording: Interested in attending, but have a conflict on July 26? Register for the presentation and get access to the recording until September 1.
About the instructor: Mark Thornton has been sailing for more than 30 years and currently owns Osprey, a C&C 35. His interest in weather forecasting grew from his experiences cruising and racing on the Great Lakes. Mark is a 2006 graduate of the Penn State University Certificate of Achievement in Weather Forecasting, a two-year program that develops skills in general, tropical, and severe weather forecasting.
He is the president of LakeErieWX LLC, a company dedicated to providing marine weather education and forecasting resources for recreational boaters. Mark publishes a marine weather blog and teaches basic forecasting seminars to recreational boaters during the off-season. Mark is an instructor at Cruisers University and the Great Lakes Cruising Club. He has served as the Race Meteorologist for the Bayview Mackinac Race since 2014.