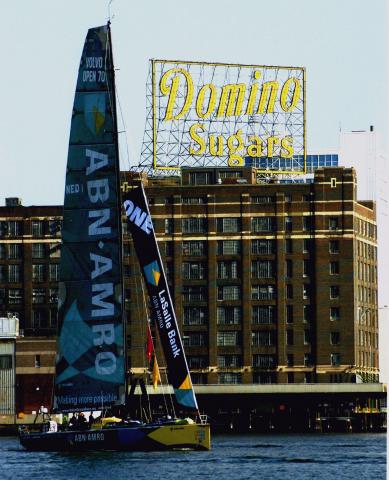 From Bill Wagner's article in yesterday's Capital: "Citing the potential hefty financial obligations, Annapolis isn't bidding to host a stopover for the next Volvo Ocean Race. But city officials want to be involved if Baltimore becomes the lone U.S. port for the event once dubbed the "Super Bowl of Sailing."
Annapolis has been a stopover site in the past, but the city chose to pass on the 2014-15 event because of new fees and obligations that would cost millions. Mayor Josh Cohen said Annapolis was approached last February about bidding for the U.S. stop for the 2014-15 race. Knut Frostad, CEO of Volvo Ocean Race, contacted the mayor to gauge the city's interest.
"At that time I sought input from several sailing, business and hospitality leaders in our community," Cohen said. "There was a clear consensus that due to changes in how the Volvo Ocean Race was organized and financed, it would not be a benefit to serve as a host city." Find the full article here.
Photo at top from the 2006 Volvo Ocean Race by Thomas Scilipoti