Get Your Photography on the Cover of SpinSheet!
If you have ever seen a magazine cover and thought, "I can do better than that," here is your chance to prove it. Enter the 2018 SpinSheet Summer Cover Contest. The winning photo will be on the cover of the August issue, and the winner will receive a SpinSheet tee shirt and bragging rights.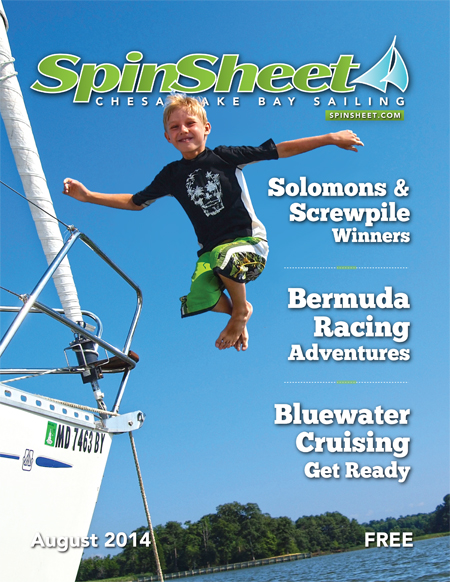 We prefer images of people on sailboats having fun on the Chesapeake Bay. Remember, it's the summer cover contest... Think sun, fun, wind, adventure, boat dogs, and pretty sailboats.
Our graphic designers prefer a portrait (vertical) orientation, rather than a landscape (horizontal) one. Make sure there is some room in sea and sky for our headers and footers.
The best images will be one to 10 megabytes in size. If your images are too large for email, please send them through an online service such as Dropbox or Hightail. We do accept good old fashioned CDs or thumb drives sent via snail mail, too.
We choose clear images over blurry ones and photos with level horizons over crooked ones. Did we mention we prefer pictures of smiling sailors? Grab your crew, tilt the camera to make a vertical shot, have them strike a fun pose, and snap away!
Send photo contest entries to [email protected] by July 15. Please write "Cover Contest" in the subject line, and make sure to send us your name, especially if it's not in your email address.
We look forward to seeing Chesapeake Bay sailing through your eyes.