Although there weren't too many big racing events happening on the Bay over the weeeknd, there are enough bits of racing news to bring you a quick update.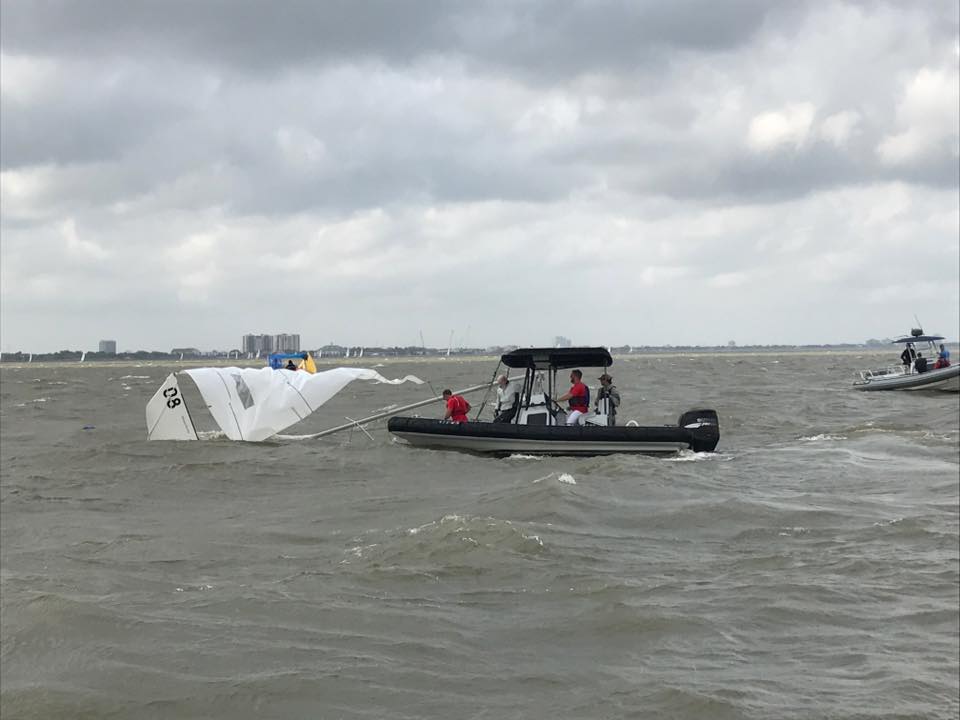 First up, congratulations to North Sails' Zeke Horowitz for NOT sinking his boat at the J/22 Midwinters Regatta at Southern Yacht Club in New Orleans. A big storm came through the area and canceled racing for two days, and a Texan boat ended up, well, having some legitimate difficulties. Funny enough, the boat's name was Pressure Drop.
Race organizers finally managed to get in three races on the third and final day of the regatta, bringing Pressure Drop up from the depths as the first race got off. The final day was a bit light and fluky, though.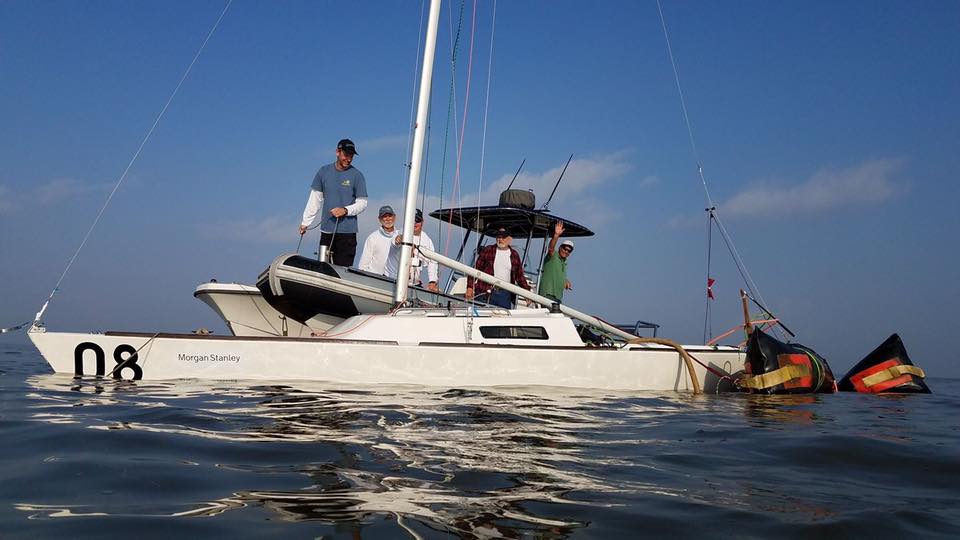 Click here to see more photos.
Kevin Doyle, Vic Snyder and Aaron Snyder's Mo' Money mastered the light conditions on Sunday to win their first J/22 Midwinter Championship. The Youngstown, New York-based team tallied a 4,3,1 for 8 points in the three-race series. No racing took place on Friday and Saturday due to high winds and storms. Travis Odenbach's Sea Bags Sailing Team secured second place with 16 points, and Matt Thompson's Underdog took third with 17 points.
Going into the final race, the Doyle/Snyder team held a one-point advantage over Kevin's brother Chris Doyle on The Jug 4 1. "We had a great start in the middle of the line with no one around us, and we launched," explained Kevin Doyle. "We kept touch with Chris, but mostly we just sailed ultra conservative. The winds were fluky in direction and velocity all day." Doyle and Snyder have been racing Mo' Money for more than 20 years, previously with Kevin's son Jake and now with Vic's son Aaron.
---
Next up, Asia L. Stewart of On the H2O Photography caught some gorgeous overhead shots of the MA/SAISA conference regatta which took place in Hampton, VA. Hampton Univesity won the team title for the 20th time under head coach Alessandro Amrbossi. The team is racing in the Webb Trophy Regatta this weekend, hosted by Christopher Newport University.
If you want to see a really good demonstration of port-starboard rights, fast forward to about the 27-second mark.
---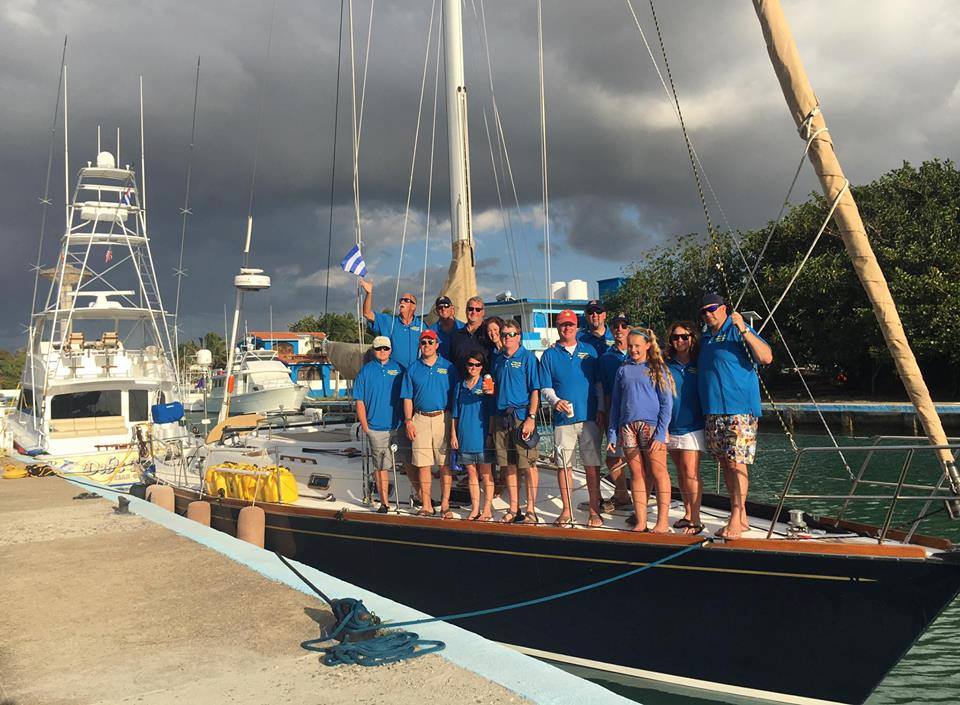 Many of the crew of Jim Sagerholm's Aunt Jean competed in the Miami to Havana Race onboard Testing Life, with Ryan Breymaier as tactician and Brian Mulhall as skipper. Testing Life came in first place in PHRF C. Also from the Bay, Christian Schaumloffel's Hobie 33 Mirage competed and came in third place in PHRF B. The first-to-finish boat was Simon Says, an Andrews 70 from Lloyd Harbor, NY, which suffered a late-night, high-speed collision with a submerged object that destroyed their steering. From the press release:
"We were really going, surfing between 18 and 25 knots about 100 miles off Cuba, and we hit something extremely hard. It spun the rudder around 180 degrees and jammed it backwards, destroying the rudder quadrant and immediately rounding the boat up," said Simon Says co-skipper Art Santry. The crew jumped into action as the boat started spinning in circles, and within a short time, they freed the rudder, rigged an emergency tiller and got the boat moving toward Cuba again.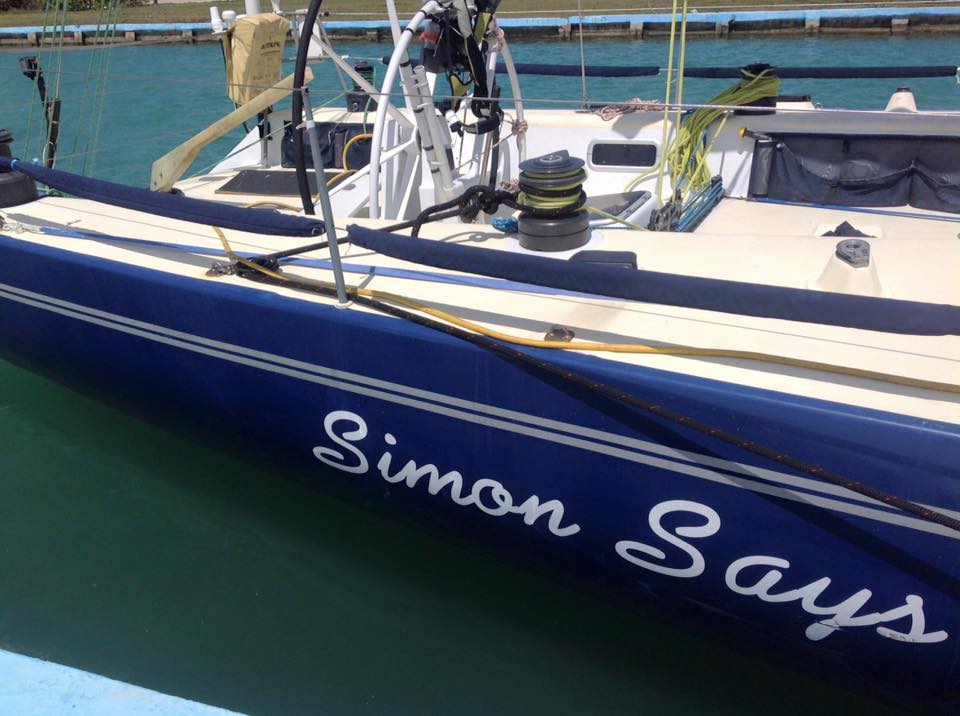 Michael Hennessy, skipper of the Class 40 Dragon, won the overall victory for the second year in a row. "We knew the center of the Gulf Stream was a little bit further South than last year, but we were confident the Westerly approach would pay again," Hennessy told SORC Sailing press officials. Dragon's course paid off, as she beather race winning time from last year by nearly five hours.
Nearly every winning boat sailed a similar course to Dragon, staying close to the Florida reefs for relief from the swift-moving current of the Gulf Stream for as long as possible. Despite sailing one of the lightest and smallest boats in the race, the Michigan crew aboard 35-foot Chico 2 finished fourth over the line and first in PHRF B Class thanks to strong crew work and near-flawless navigation. "This is my first race to Havana, but I've run literally two months worth of navigational simulations of the race at home on the computer," said Tom Anderson, Chico's navigator. "The real deal was quite a bit wetter, but thanks to the preparation, it was always familiar, and the answer was to avoid the deep water and push the boat hard along the reef."

Multiple sailing world record holder and round-the-world race veteran Ryan Breymaier agreed that the shallows were the way to go this year, though he said there was nearly a mutiny aboard PHRC C winner Testing Life over it, with some crew thinking an earlier jump into the Stream would pay off. "There was no way we were gybing out while I was calling the navigational shots," said Breymaier, who kept the big Tartan 46 inside 30 feet of water all the way to Key West. "With the centerboard up, the boat only draws 5 feet, which made it an easy decision to hug the reef," he said, adding that that final turn only happened after his head hit the pillow for the first time.
Hennessy gave a full report to Sailing Anarchy. To read SORC Sailing's full report, click here.
---
There are several events off the water that racers will want to put on their calendars.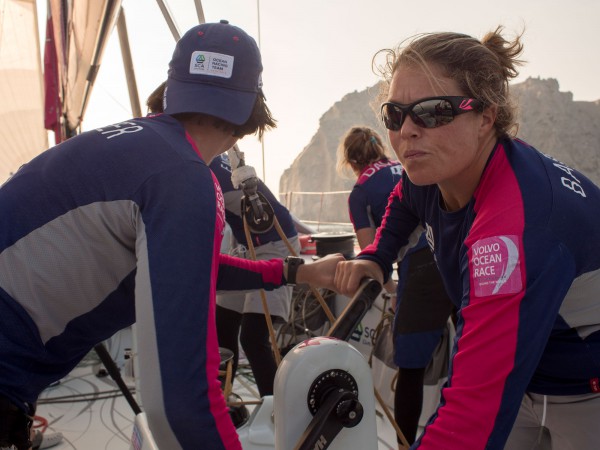 First up, Sally Barkow, VOR skipper and Rolex Yachtswoman of the Year winner, will be in Richmond, VA, on Wednesday for a talk at Orchard House School, thanks to Fishing Bay Yacht Club. Tickets are only $12, and you'll want to register ahead of time.
Later in the week, the Cruising Club of Virginia has a Racing Clinic happening called "Introduction to Sailboat Racing," at 8 a.m. For more information, contact Bobby Whitehouse at 757-218-9374.
Also on April 1 in Annapolis, sailing and fishing legend Tom Weaver will be leading a Fishing Seminar along with the launch of Fish Talk Magazine.
And don't forget that on April 13, Ken Read will be joining Jeff Johnstone to discuss the State of Distance Racing at Annapolis Maritime Museum. Tickets are just $10.