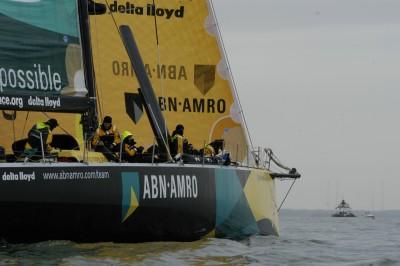 Volvo Ocean Race in Chesapeake Country?
The answer is... maybe.
Here's the scoop on the 2015 Volvo Ocean Race stopover from Candy Thomson's Baltimore Sun story: "Volvo Ocean Race officials will visit Baltimore on Monday to evaluate a bid to host the only U.S. stop of the 2014-2015 edition of the round-the-world contest known as the Super Bowl of sailing.
Volvo officials are expected to begin announcing the ports along the route next week. Announcements will continue into February. 'I really believe we're going to win this thing,' said Rob Housman, an executive director of Ocean Racing USA, the private-sector bidder. 'The success of Sailabration last summer shows Baltimore knows how to do fantastic water events.'" Find the full article here. We'll keep you posted.