Founders Day Celebration
Annapolis Sail and Power Squadron (ASPS) celebrated its 79th Founders Day anniversary on February 2. The ASPS is one of the oldest boating club organizations in Annapolis. It was chartered in 1941 as a squadron of the United States Power Squadrons.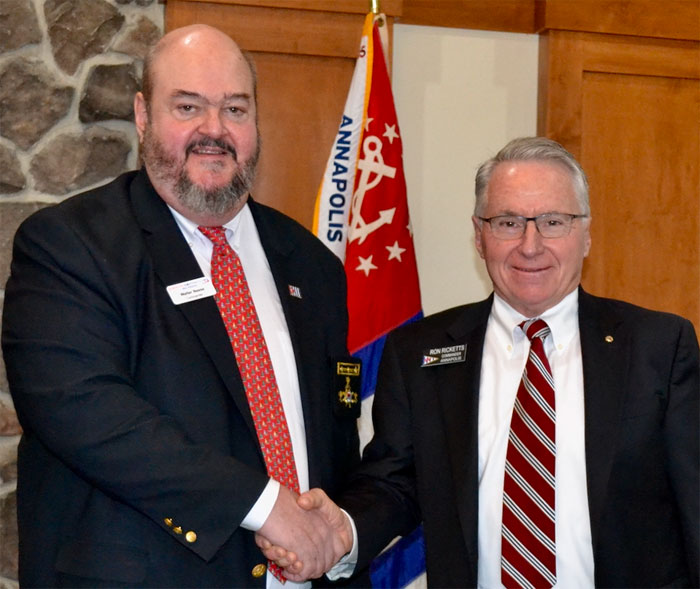 This year's Founders Day celebration was held at Renditions Golf and Country Club and was attended by the United States Power Squadrons District 5 commander, Walter Neese. The theme of the day was celebrating the squadron's continued commitment to safe boating and the important role that the squadron has played in providing training to the Annapolis boating community over many years. The mission of the USPS has, and always will be, boater education and a social venue for like-minded boaters.
This organization fosters tight collaboration between sail and power boaters alike to build new and improved boating skills and knowledge. In an effort to expand the brand of the USPS, it has adopted the tagline as Americas Boating Club (ABC). In Annapolis, there are over 150 members who enjoy sharing their knowledge and boating experiences with others.
Radar for Boaters class
ASPS will offer "Radar for Boaters" beginning March 17 at Annapolis High School. The two-hour classes will run for five consecutive weeks. This is a new USPS course being offered for the first time by ASPS. For additional information email the course instructor, John Wesley Nash,or call him at (703) 887-1836.
ASPS meets monthly on the first Thursday of the month at the Elks Club on Route 2 near the Annapolis Harbor Center. Each month, in addition to a dinner meeting, it hosts guest speakers who speak on a range of marine related topics. Visit the ASPS website for more information about classes and how you can get involved.