Chesapeake Bay Tartan Sailboats to Cruise July 4 Weekend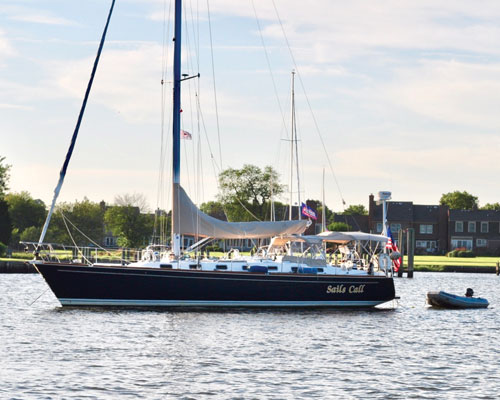 Celebrating July 4 cruising to St. Michaels is a tradition for the Chesapeake Bay Tartan Sailing Club (CBTSC). All Tartan sailboats are welcome to register with CBTSC and join the fun.
From Thrusday, July 4 through Monday, July 8, the Chesapeake Bay Tartan Sailing Club fleet will be at the Miles River Yacht Club near St. Michaels, MD.
Anchoring on Long Haul Creek will provide a great view of the Saturday night St. Michael's fireworks.
The July 4 event in St. Michaels has been a CBTSC tradition for many years with Tartan sailboats of all sizes and ages congregating for food, fun, and merriement.
Any Tartan sailboats that would like to join the CBTSC fleet for the weekend will need to register here or call Paul Macpherson at (240) 271-7411.