More than one million people subscribe to Sailing La Vagabonde's YouTube channel.
Riley and Elayna, an Australian couple with the dream of circumnavigating the globe by sailboat, initially had no clue of how to sail. The couple has now sailed over 70,000 nautical miles across many oceans. Through their videos they hope to inspire others to explore alternative options of living and to spread ocean awareness.
We asked Riley and Elayna several questions about their onboard life. Since we had them on speakerphone, they answered several of the questions in tandem. Here's a mix of both of their responses.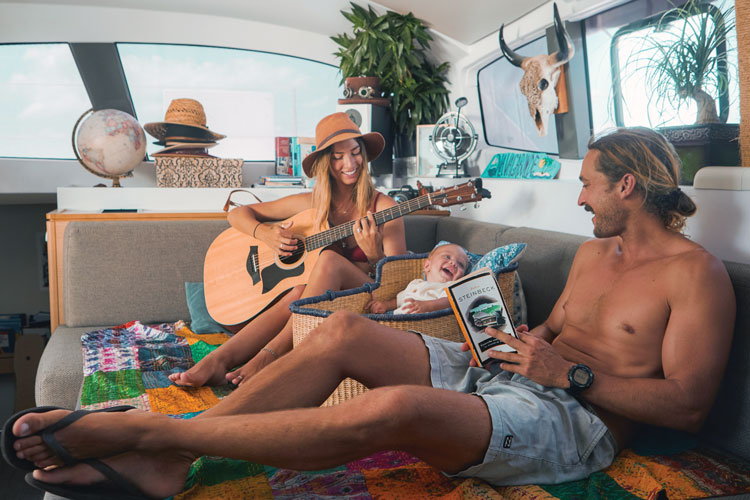 1. You only had about 10 hours of sailing experience before you bought your first boat. You have a lot more experience now, but what skills do you still need to work on?
We're always learning. To live on a boat you've got to be an electrical engineer, diesel mechanic, doctor—you check all of the boxes, so there's always more to learn. For us, there's also editing and cinematography.
2. How do you and Elayna judge your different destinations?
By how clear the water is, wind and weather, what's under the water (fish to catch), making sure we have a good anchorage, and internet… Each destination has got something to offer. For example, Europe might not have many fish under the water, but the history in the towns on the hillsides is incredible. It always comes down to the people you meet.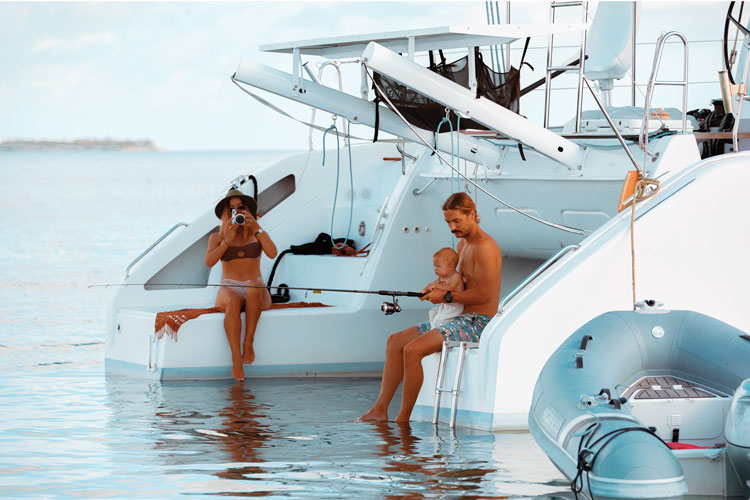 3. What do you try to do or see while in different ports?
We like to eat what the locals are eating. We like to see what's under water. We'll explore the history of each place. Then of course there's laundry, re-provisioning, internet connection; we tie that in with seeing the place. Maybe do something outdoorsy. Meet people!
4. You have over 1M subscribers, many from the U.S. Have you been recognized at sea or while ashore? How have you handled growing into a celebrity role?
It happened so gradually… the first time we got recognized, it was a real surprise. Then, it happened more and more, so we get recognized more than we would in a city. In general it's a positive experience. People are usually very helpful.
5. What's the weirdest experience you have had with a fan?
When we were in Trinidad, someone had kicked in our door. We woke up in the morning with a bunch of weird emails… someone had been walking the marina trying to find our boat. But really, most of the experiences are positive.
6. Little Lenny is the newest crew onboard. What do you think he enjoys most about living aboard and life at sea? What do you think he is not so thrilled about?
He loves the birds. He's been eyeing the birds since the beginning. He loves animals. He hates cars.
Learn more by subscribing to Sailing La Vagabonde on Youtube