Preparations are nearly complete for the next five amazing days in Annapolis, when we welcome the 2017 United States Sailboat Show.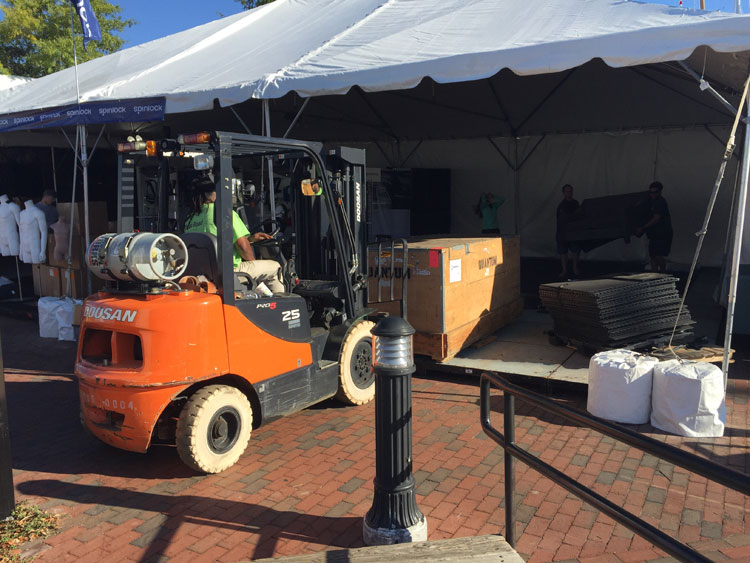 As most of us were just arriving at our desks this morning, show employees and exhibitors were already busy moving boats, building displays, and hauling in merchandise for the show's opening tomorrow morning. They've been at it for several days now, creating the huge temporary marina they build every year.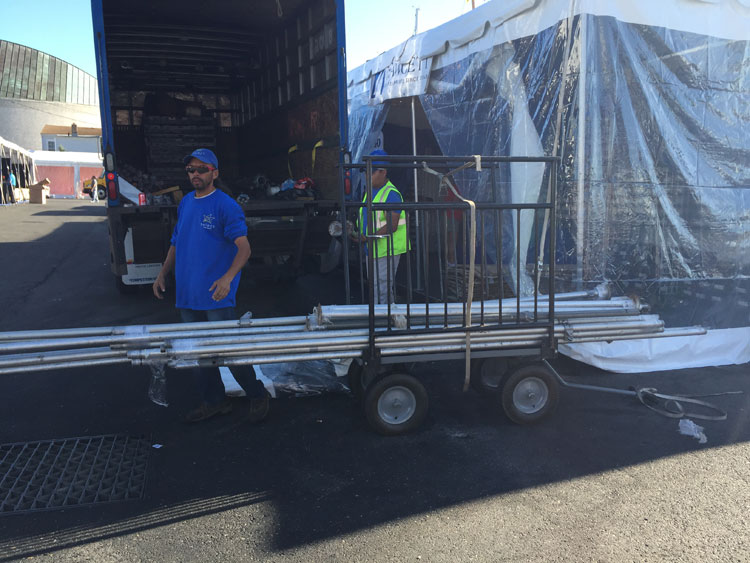 This year's show will feature hundreds of new boats, including all types of sailboats, from entry level to huge catamarans, and everything in between.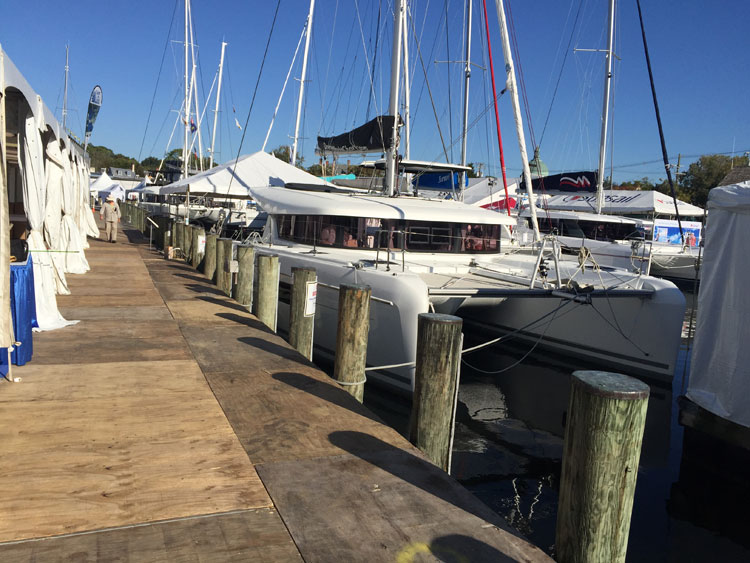 Sailing gear and equipment will be front and center too. New sails, foul weather gear, navigational equipment, and more will be loaded into the display tents today. In addition, experts from around the country will be arriving. They'll be ready to answer all your questions when the show opens.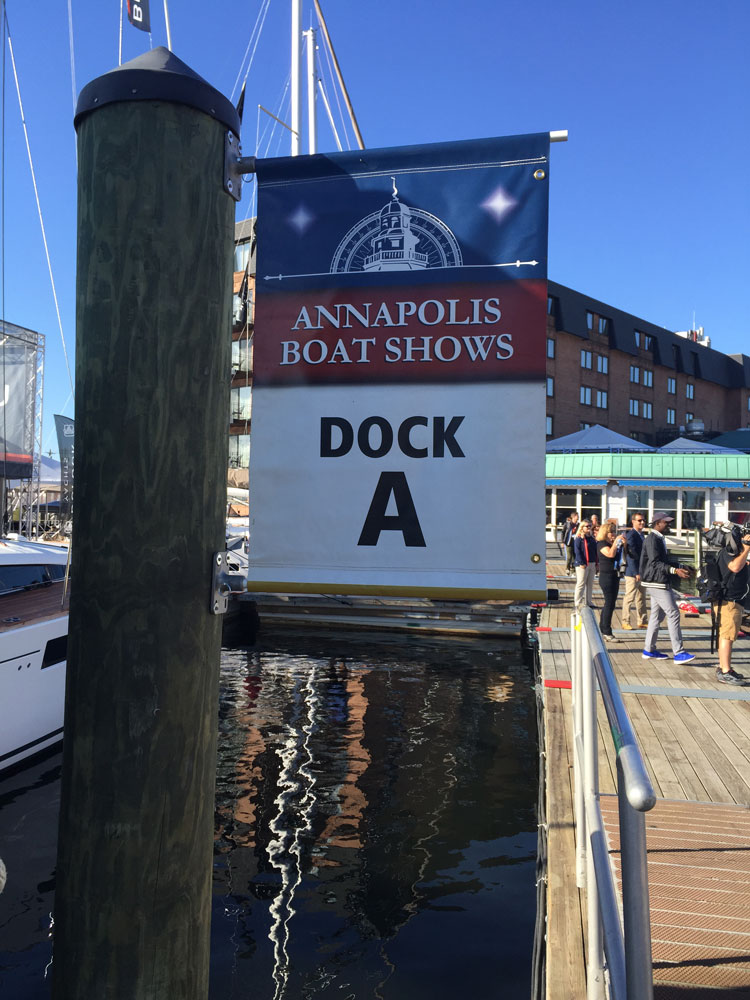 The show runs tomorrw through Monday. Find all the details here.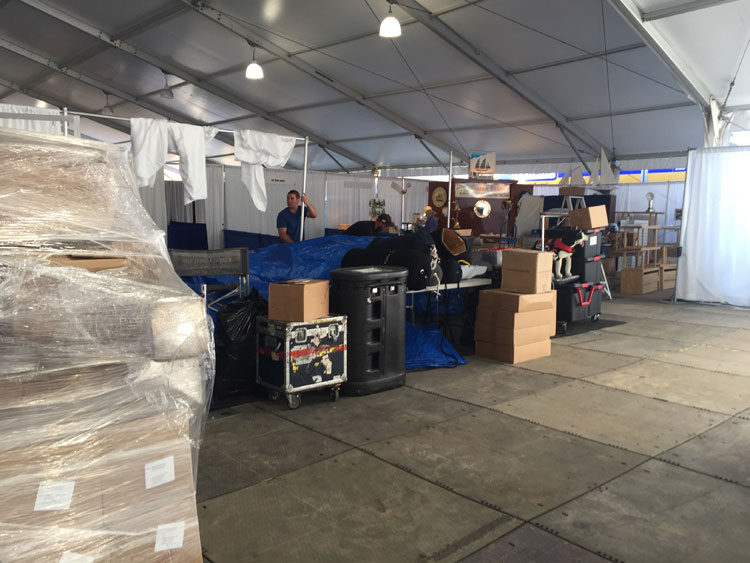 And be sure to stop by the SpinSheet booth. We'll be at our usual spot on the Harbor Master's side of Ego Alley.