Last-Minute Must-Bring List for the Sailboat Show
Don't you hate when you get ready at the last minute and forget essential items? Here's your checklist for the U.S. Sailboat Show in Annapolis October 10-14.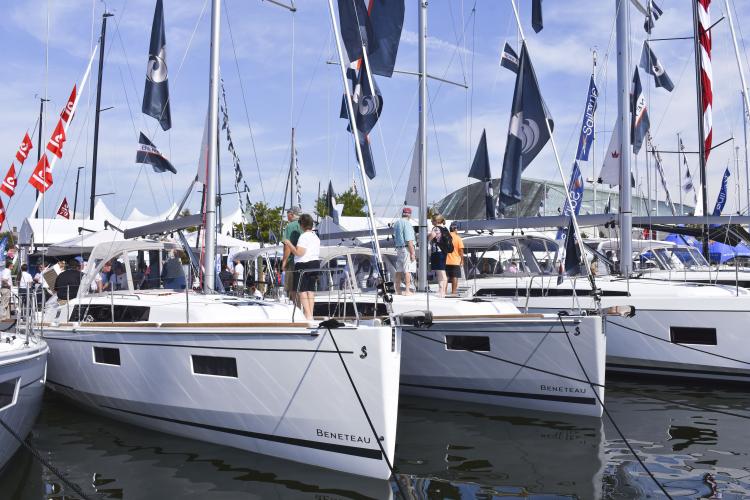 1. Phone—duh! Not just for selfies or pictures of Painkillers with flags in the background, your phone is a useful tool for taking pics of anything from a boat dealer's name, an interesting new piece of gear, or something fun worth remembering. It's also good for showing pics of a trouble area on your boat to show to an expert.
2. Wallet—double duh! You may melt your credit card at the greatest show on earth, but also bring cash for drinks (outside bar at Pusser's only takes cash) or ice cream cones.
3. Reusable bag—you think you won't but you WILL gather brochures, keychains, stickers, business cards, candy bars, T-shirts, and all sorts of stuff you really need, or want, so don't be a plastic bag gatherer. You can do better than that. Bring your own bag. If you forget the reusable bag, stop by the SpinSheet booth F7 along Ego Alley (Vacation Basin), and we'll give you a reusable bag with our logo on it…. for free.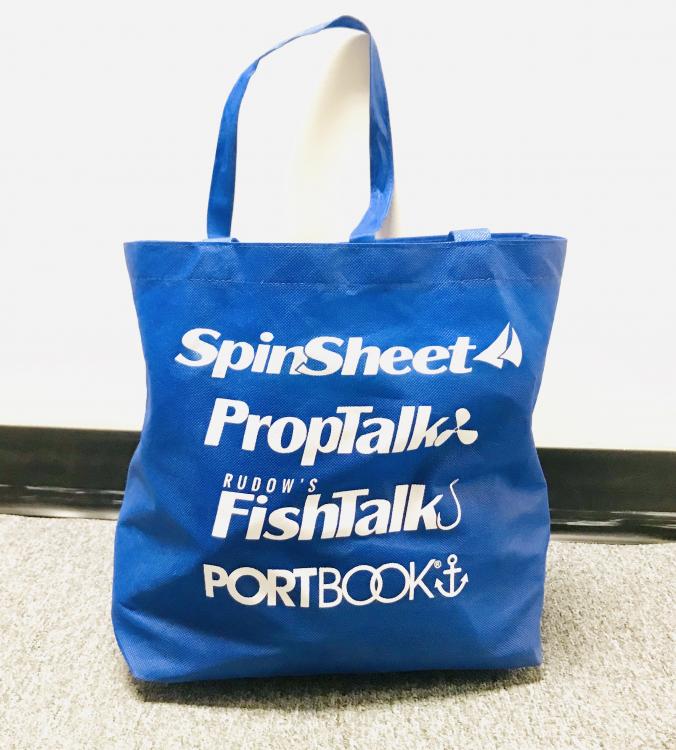 4. Reusable water bottle—don't be a plastic water bottle consumer (they end up in the BAY!)—bring your own reusable water bottle. There will be free water at the SpinSheet booth F7 (along with reusable SpinSheet cups), and also Annapolis Green will have NAPTOWN TAPS refillable water stations at the show: one in the VIP Tent, another on Dock J2, and a water keg – at the Kinetic Catamaran booth – all thanks to Kinetic's sponsorship. There is also another permanent one up at the Visitor's Center.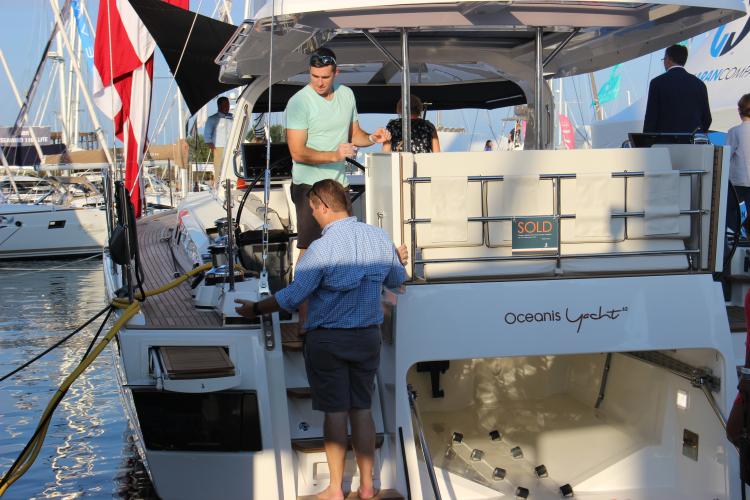 5. Layers—as you'd wear for a day sail, don comfortable shorts, shirt, and shoes, with something to throw on top, such as a fleece or a rain jacket. The weather report looks amazing as of now, upper 60s to low 70s and sunny…
6. Sunscreen, sunglasses, hat—it WILL be mostly sunny for the five-day show, so don't forget your sunscreen, shades, and hat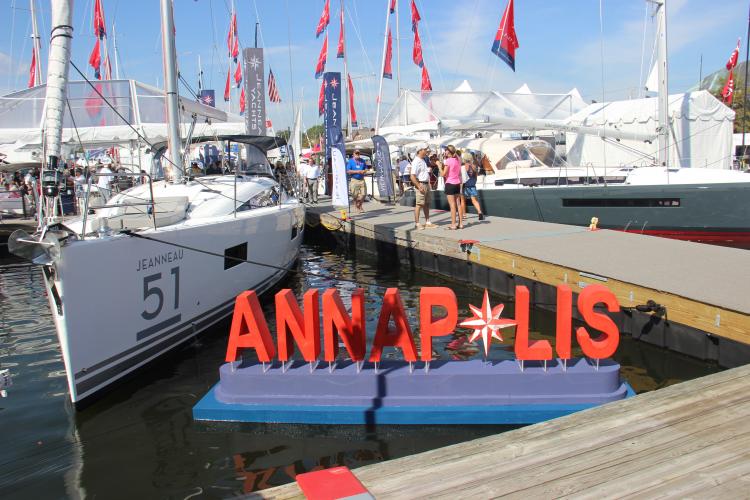 7. Friends!! Just like the sport of sailing, roaming the show is better with friends, so bring them with you to Annapolis!