Six Things To Do (at Least Once) in Annapolis
Whether you are visiting from out of town, out of state, or out of the country, and especially if you are visiting for the sailboat show, don't miss out on these six cool things to do right in the heart of Annapolis.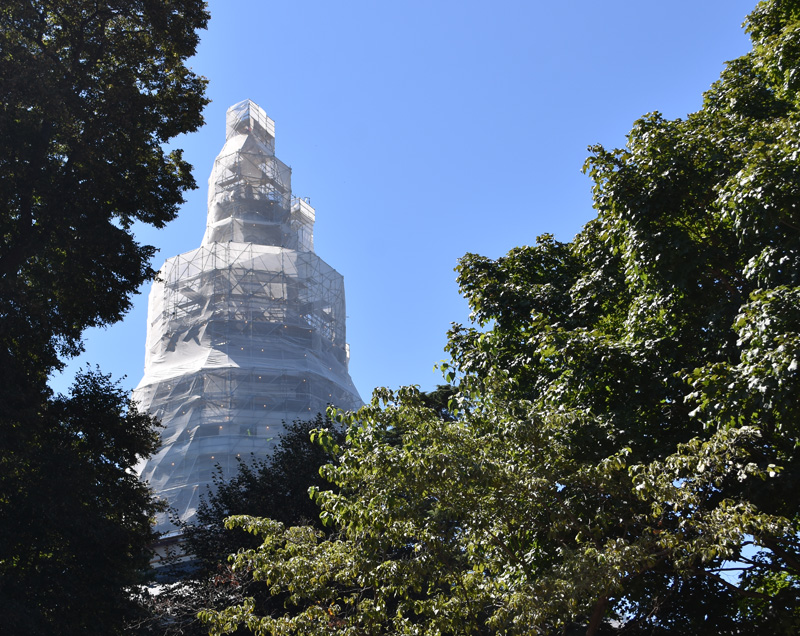 Walk the U.S. Naval Academy (USNA): Find the USNA main gate only one block from the main gate of the U.S. Sailboat Show. To walk onto the campus, you will need a photo ID and must pass through a metal detector. Turn right to make your way to the Armel-Leftwich Visitor Center (and gift shop) to learn about tours—or you can keep on walking along on the seawall. It's free to stroll and offers an expansive view of the harbor out into the Bay: .
Walk Into the Maryland State House: The State House is open to the public everyday from 8:30 a.m. to 5 p.m. Even if you just walk through to look up at the pretty interior dome and glimpse the free exhibits on Maryland history on the first floor, it's worth it. You must pass through a metal detector to enter.
Down an Oyster Shooter: If you like oysters and beer, walk into the Middleton Tavern at 2 Market Space and ask for an oyster shooter. It's a tradition around here.
Kill Your Pain at Pussers: If you've never had a Painkiller before, go over to Pusser's on the deck at the Annapolis Waterfront Hotel and ask for one. When they start asking "what level" of rum you want, start with a low dose or you may end up dancing on tables. Trust us; these things sneak up on you.
Hop Aboard a Water Taxi: Even longtime locals enjoy the little adventure of taking a water taxi across the creek or over to Back Creek. Find the water taxi stop at the Yacht Basin next to the Annapolis Waterfront Hotel. Watermark will post signage on run times. Riding the water taxi costs $4 to $9 per person, depending on your destination. Tips are much appreciated.
Stroll to the Annapolis Maritime Museum (AMM): If you want to escape the show and stretch your legs, walk over the Eastport Bridge and to the other side of the peninsula to AMM. The museum is open Tuesday through Sunday from 10 a.m. to 3 p.m. Tickets cost $7 for adults, $5 for seniors, military, and children; and free for members and children under three. Also consider taking a heritage or sunset cruise aboard the Skipjack Wilma Lee.