U.S. Sailboat Show Changeover Video : After the U.S. Sailboat Show ends, as it did last night at 5 p.m., there is an event (read – party!) unlike no other as the sailboats make their rapid exit to the cheers of the crowd, the BoatU.S. bridge (formerly and often still referred to as the Yachting bridge) swings open, Ego Alley empties out, and then "changeover" when the powerboats start coming in for the next show, the U.S. Powerboat Show, set to begin in two days!
Other than a downpour on Monday morning—it wouldn't be a show around here without one, right?—it was an amazing show. We haven't seen as many new boats, and by that we mean premiering new boats, in many years in Annapolis. And WOW, can you remember seeing so many multihulls in one place? They do seem to be taking over, and after boarding a bunch of them, we can see why. They're so spacious and filled with creature comforts.
One had a PIANO! (HH Catamarans)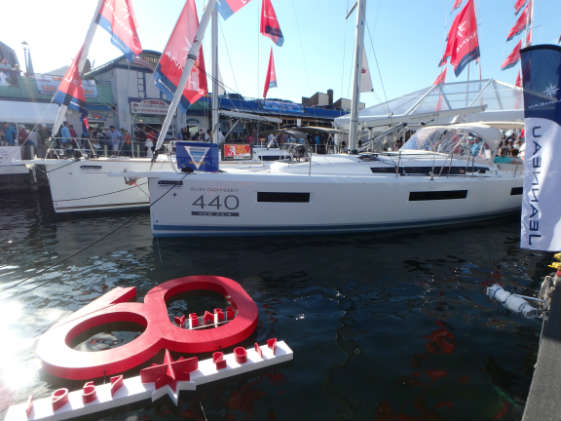 The SpinSheet team was busy as ever handing out magazines and talking to our readers. More of them than usual were seriously boat shopping. The rest were hunting down gear, anything from new foulies to binoculars with built-in compasses to travelers to new sails to more comfortable sailing shoes, and surely a few were trying on rain boots on Sunday and Monday.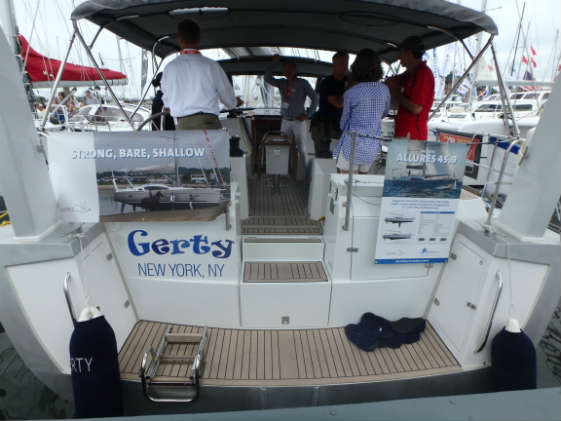 It will take us some time to process all the photos, brochures, business cards, and notes we gathered at the show, but you can expect a recap in the November issue of SpinSheet.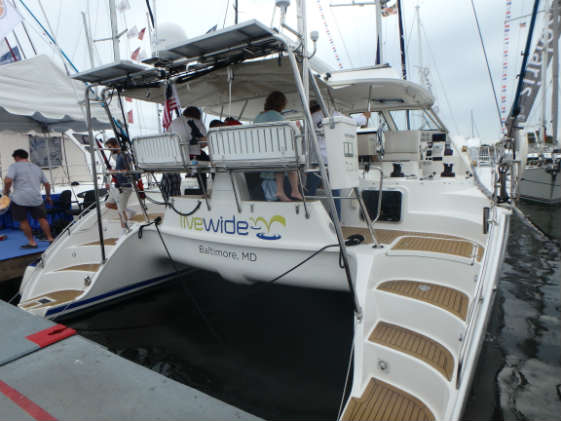 We welcome reader feedback on the show… What was your favorite boat? Did you buy anything? Is there anything we at SpinSheet could be doing better? Is there anything the Annapolis Boat Shows could be doing better? Send feedback anytime to [email protected].