The Tartan 3500, a Higher End Performance Cruising Sailboat
Tartan Yachts enjoys being one of the few domestic builders that have weathered the various economic and industry changes over the years. The first Tartan sailboat on the scene was the Tartan 27, which was introduced in 1961. The original 27s had at least three different builders, none of which were "Tartan" as we know it today.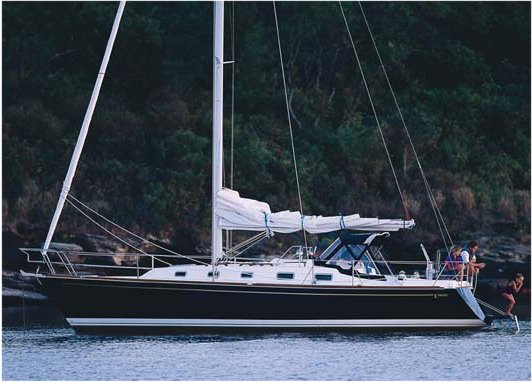 Tartan Yachts was formed in 1971 by Charles Britton after acquiring the remaining assets of Douglas & McLeod Plastic Corporation following a devastating fire that destroyed the D&M factory. D&M was one of the three builders of the original Tartan 27. Ownership changed in the early 1980s with Jim Briggs and John Richards taking the reins. This also ushered in a new in-house design team led by Tim Jackett.
The recession of late 1989 and 1990 coupled with implementation of a luxury tax on yachts devastated the marine community and prompted several builders to close their doors, including powerhouses such as Bristol and Pearson Yachts. (Personal note: It was during this time that the marine repair business that I was working for folded leaving me unemployed and shortly there-after self-employed.)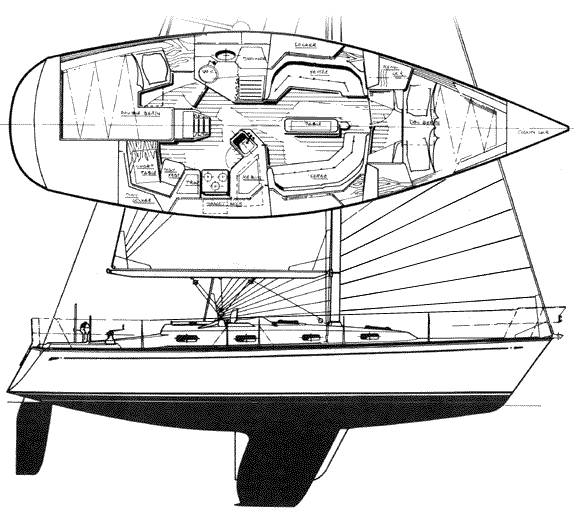 The Tartan 3500 was introduced in the early 90s as a higher end performance cruiser. Depending on the source, 3500 production started in 1991 or 1993 and lasted until 2005 producing 152 boats. The basic design remained the same with some notable changes in equipment, construction techniques, and transom configurations. I have counted three different transom designs, including a flat uninterrupted reverse transom, sugar-scoop transom, and a reverse transom with a retracting door/swim platform. Some of the later boats also were equipped with carbon fiber spars. Earlier 3500s had cable-to-quadrant-style steering with later models using a Whitlock tie rod system.
Like most Tartans hulls, the 3500 hull is mostly cored with end-grain balsa, using solid glass in the keel sump, at the chain plate gussets, and thru-hull fittings, such as transducers and intake/discharge fittings. For most of its production run the 3500 hull was built with a combination of polyester and vinyl ester resins laid up by hand in traditional open molds.
Late in the 3500 production run, Tartan made a dramatic across-the-board change in production methods replacing hand layup with a form of resin infusion with epoxy modified resins. Some of the early epoxy boats including a few late model 3500s did develop premature deck crazing problems reportedly due to compatibility issues with a "tie coat" used to promote adhesion between the deck gelcoat and the epoxy resin. The vessels were equipped with the ever trusty/rusty Yanmar 3GM 30F auxiliary diesel. Keep in mind these boats are now between 15 and 29 years old, so depending on the mindset of the previous owners, expect to do some equipment upgrades.
Construction details and transoms aside, in my opinion, one of the main attractions of the 3500 is the layout, design, and appearance of the vessel's interior. The interior design maximizes living space making it an excellent couples' boat or a good choice for a small/young family. The combination of above-average sailing performance and a rich well-appointed interior has struck a good balance between sailing performance and belowdecks comfort.
As of February of 2020, there were eight 3500s available in the U.S. with asking prices ranging from $85,000 to $115,000.
After surveying many of these boats, I have some observations/findings to share:
In some cases, the fit and finish of the interior cabinetry was either not executed well at the factory and/or had a tendency to shift and work overtime leaving gaps between sections of joinery.
I have frequently found water-damaged wood under door thresholds (especially the head door), in cabin soles, and vertical companionway surfaces.
I have seen some examples of deck crazing due to early complications with the tie coat. This is a concern for only a few boats, as most were built before Tartan's epoxy transition.
About the Author: Captain Tarn Kelsey is the owner and operator of Kelsey Marine Survey based out of Annapolis.