Bruce Artman—Couldn't Have Had More Fun
Congratulations to first-time SpinSheet Century Club member Bruce Artman for hitting the 100-day mark and then some! The skipper of the J/35 T-Bone shares a bit about his journey logging 100 days on the water within the calendar year: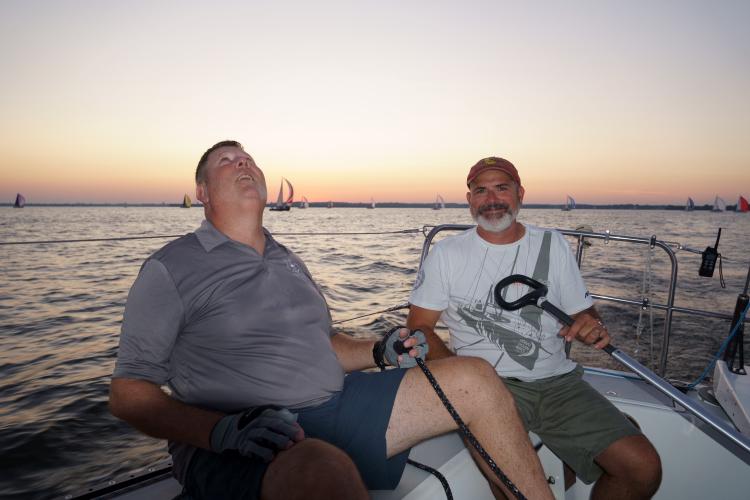 What motivated you this year to get out there?
I sort of assumed that 100 days on the water would be easy hit--after all, my wife and I are self-proclaimed "water people." But conversations that started at the bar always lacked precision. I decided (also at a bar) to take it seriously this year and see what happened. What I learned, is that 100 days is not an easy number to hit. I have much respect for the perennial Centurions!
Can you share three highlights from the season?
1) One beautiful Wednesday night, when racing was cancelled due to bad weather somewhere else, the crew of T-Bone took out our cruising boat for a sunset cruise. It felt like we had the bay to ourselves! It was just us and Woodwind enjoying a spectacular sunset.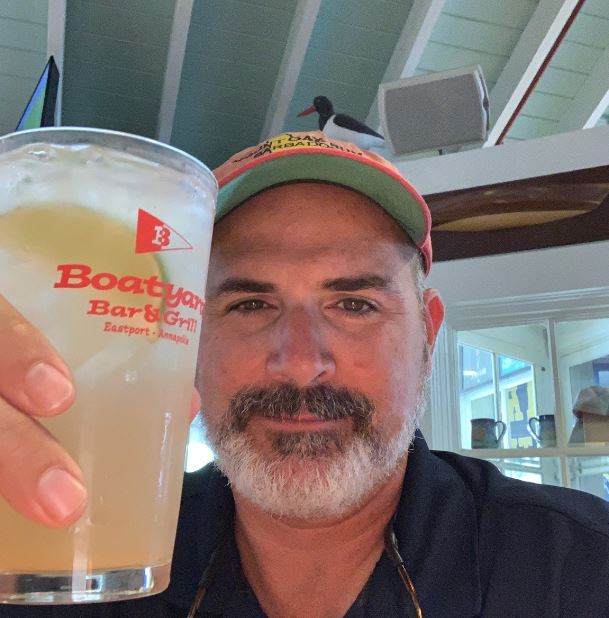 2) The last day of racing this year was just fun for me to watch from my perch at the helm. The crew work was flawless. All 7 people worked together as if they shared a brain. Tacks never needed a skirt; spinnakers were sucked into the v-berth without coming close to getting wet; gybes stayed full and fast; at leeward mark roundings, both sails came in precisely in time with the rotation of the boat. It was like watching a Musto-clad ballet and I couldn't have had more fun.
3) While living in DC on the cruising boat, I took advantage of a beautiful January afternoon to blast down the Potomac on our tender. I was a little shocked by the number of official vessels on the water. Turns out, a good portion of the Potomac gets closed before, during, and after the State of the Union Address.It was very vice of the first boat to stop me, check my name against some database and let me proceed. The second through fourth times were annoying, and the fifth time made me question the notion of trying to get 100 days on the water.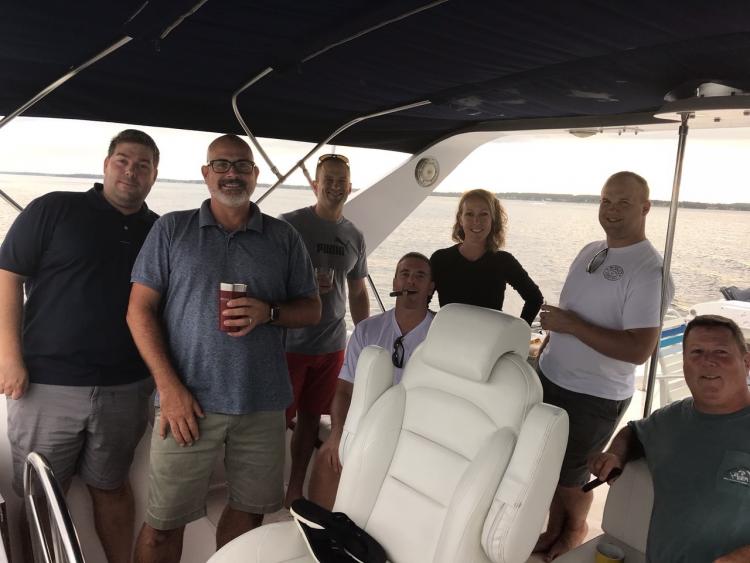 Did you experience any scary days (storms, emergencies, etc)?
We almost ran out of beer one Wednesday night. Fortunately, it was a false alarm.
Favorite wildlife sightings?
Did it feel like there were more osprey than usual this year? Sometimes, they were as thick as mosquitoes cavorting around Horn Point!
What would you recommend to someone considering the Century Club in 2020?
It is not that hard to set up a quick spreadsheet to keep track of your days on the water. It is much harder than I thought to actually get to 100 days, but I sure have enjoyed every last one of them in 2019!
SCROLL DOWN FOR MORE SPINSHEET CENTURY CLUB SUCCESS STORIES HERE.