Four Years in a Row! Congratulations, Ken Vinson!
Four-time SpinSheet Century Club member Ken Vinson has had an amazing on-water year. Here are the highlights of his 100-day journey: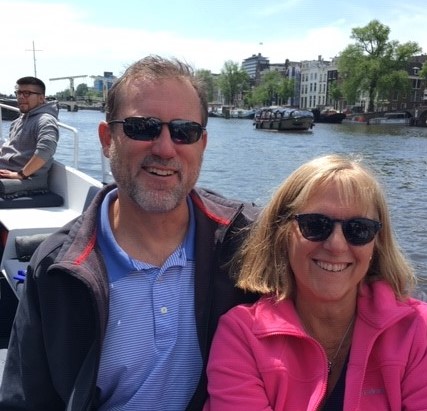 What motivated you this year to get out there?
Being out on the water is relaxing for me. It used to be sailing season was Memorial Day to Labor Day, but I found that I could extend my on the water season with a little effort. In the summer months when we have no wind, we have glassy seas early in the morning, so instead of going to the gym, I set the alarm for 5:30 am, get up before first light. I get out on the water in time to see the sunrise over the Chesapeake Bay Bridge Tunnel, standup paddleboarding with dolphins off East Beach. On the days it is too windy to paddle, I squeeze in a sail my Hobie Wave, before I go to work.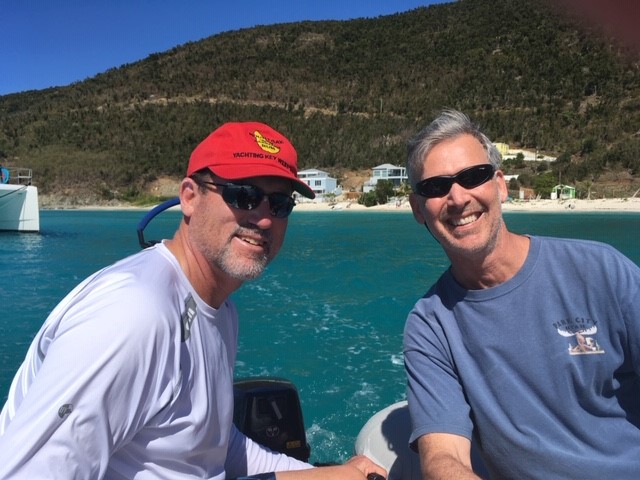 Can you share highlights from the season?
Hobie Wave catamaran sailing in 15-20 knots of wind at East Beach, teaching my grown son, (who learned to boogie board & surf when we lived in Hawaii), the subtleties of simultaneously pumping the sail & carving the Wave perfectly timed to slide down the face of a cresting wave.
Sailing Popoki Kai, our Maine Cat 30, in a pod of more than 50 Atlantic Bottlenose dolphins, swimming so close in the bow wave you could reach out and touch them.
My top sailing highlight of the year, my wife & I skippered a bareboat charter in the British Virgin Islands with 3 other couples, (2 couples had never chartered before), we stopped at 7 different islands, over 8 nights & 9 days, on board the Dream Yacht Charters Lagoon 42 catamaran Confluence. Each of the three other men sailed at least one day, none of them had ever sailed a boat of that size before.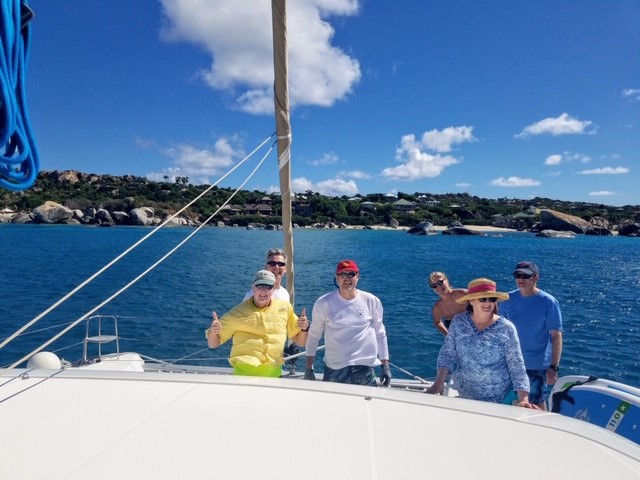 The highlight of the week long trip was Tuesday January 22, 2019. While it was still chilly & damp here on the Chesapeake Bay, we jibed the catamaran downwind under perfect sailing conditions, a cloudless sky, a slow rolling gentle following sea, 80-degree air temperature, 10-15 knot trade winds, catching the long Atlantic Ocean swells, down the north side of Tortola from Scrub Island to Cane Garden Bay. We witnessed a spectacular display of a whale breaching just outside of Brewers Bay. We followed the run with a standup-paddle board circuit of Cane Garden Bay, a rum tasting & tour at Callwood Distillery, sunset cocktails (Painkillers, of course) onboard, finished with dinner in town at Myette's. The following morning the wind picked up, so we crossed over from Tortola to White Bay on Jost Van Dyke with a double reefed main for a delightful visit with Jerry & Trish, the owners of the Soggy Dollar Bar.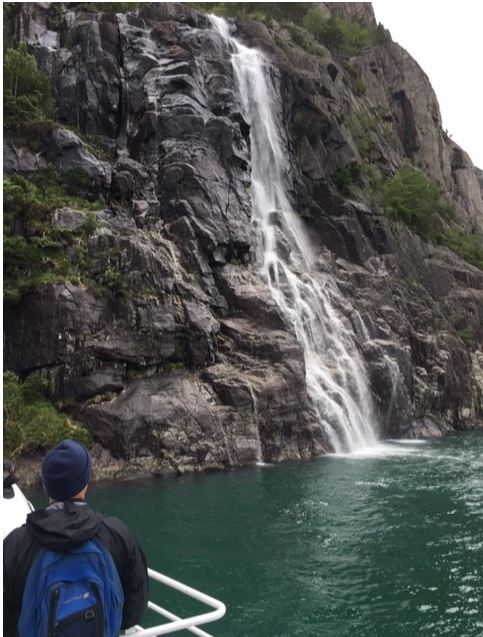 Viking Ocean cruise ship from Amsterdam to Denmark & multi-city stops in Norway, shore excursions, canal boat tour of Amsterdam, RIB ride & ferryboat sightseeing trip to waterfalls & fjords. The top powerboat day of the year was the high-speed rigid inflatable ride from Flam through the Norwegian fjords, dressed in full length survival suits even in June, to see rough mountains rising 1000 meters above sea level sliced by icy glacier waterfalls cascading off the rocks into the sea.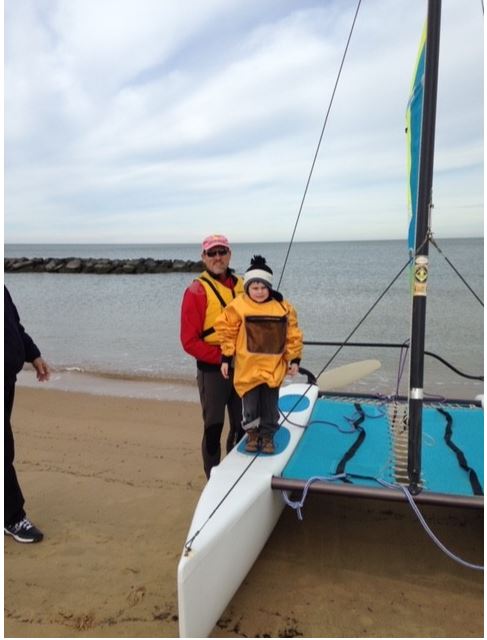 Did you experience any scary days (storms, emergencies, etc)?
I don't have emergencies or scary events, I am a fair-weather sailor, I don't like lightning, so I watch the weather and stay out of storms. I appreciate it when my guests say they feel safe when they are on board my vessel.
Favorite wildlife sightings?
My regular SUP days, I am frequently escorted by a pod of dolphins.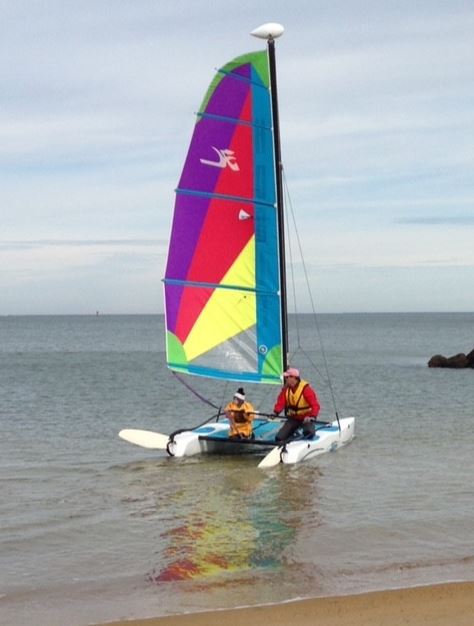 What did you get out of being on the water so much?
When I go out early in the morning it sets the tone for a great day.
What would you recommend to someone considering the 2020 Century Club?
Go for it. Plenty of other people go to the gym, play golf or tennis a couple of times each week, for those of us who live near the Chesapeake Bay and love being out on the water, we should be able to get out on the water 2 days a week.
Find more Century Club stories here.