Welcome to the club, Kristen and Brian Robinson
Although they've tried before, this is the first time Annapolis sailors Kristen and Brian Robinson hit the big 1-0-0 in their efforts to log 100 on-water days to qualify for the SpinSheet Century Club 2019. Some details about their journey...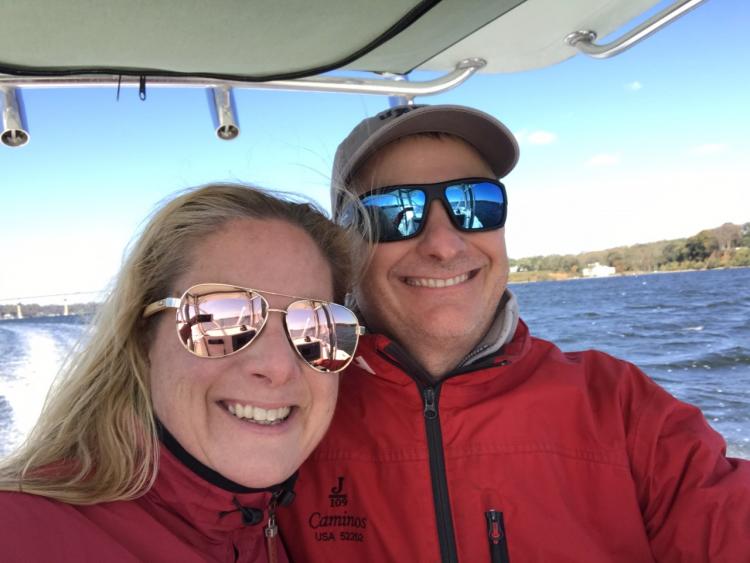 How many times have you been a SpinSheet Centurion?
This is the first time for both of us. We first tried for 100 days in 2017, but our J/70 got in a major collision during the NOODs and derailed our enthusiasm. Last year we had too many house projects remaining to try (we completed a gut renovation to our home). This year we were determined. I even had shoulder surgery and was able to still make it to 100!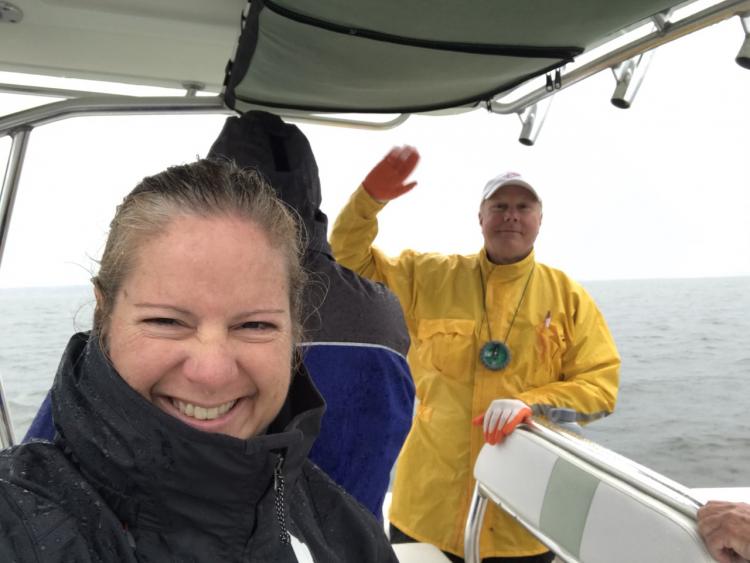 What motivated you to get out there?
We have been completing a major renovation to our home and this year we were determined to get back on the water on as many different boats as possible. In 2019 we raced a J/30, J/80, Beneteau FC 10, Italia Yacht 9.98, and our own Etchells (which we also finished a complete renovation on). We cruised the BVIs in a Voyage 480 Cat. And used our Edgewater 230CC FOR EVERYTHING! We got proficient as windward mark boat for race committee, and almost every time we traveled downtown we tried to go by boat. It helps that our boat lives at the end of our block.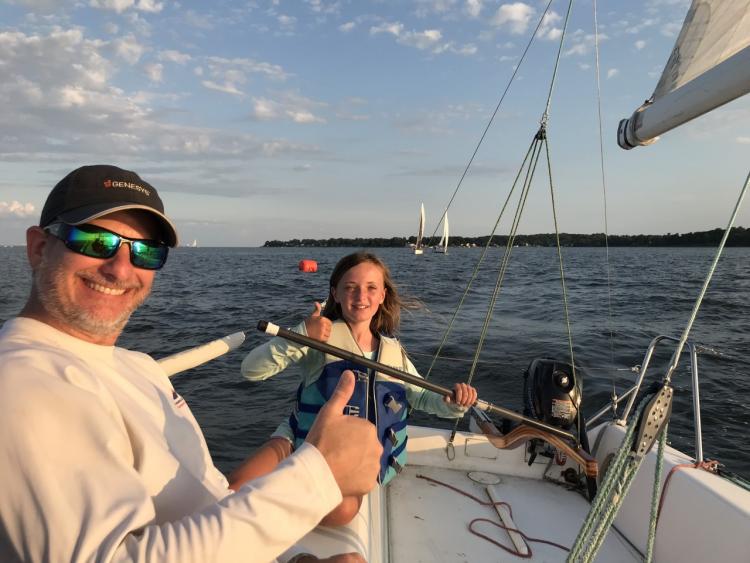 Three highlights?
Biggest highlight is taking the next generation racing and re-learning the sport through them. We raced with Lizzie and Dylan Scales on their family's J/80 and it was a blast. Lizzie drives! Also we had an epic weekend on the Edgewater in July. We took the boat up to Baltimore to see Billy Joel live at Camden Yards and the next day we organized a power boat bar crawl that was so much fun! We went to 6 different bars on the Chesapeake in including Stan & Joe's, the Jetty, EYC & AYC. Finally, spending 7 days in the BVI to celebrate my best friend's wedding (and have one of the best vacations EVER).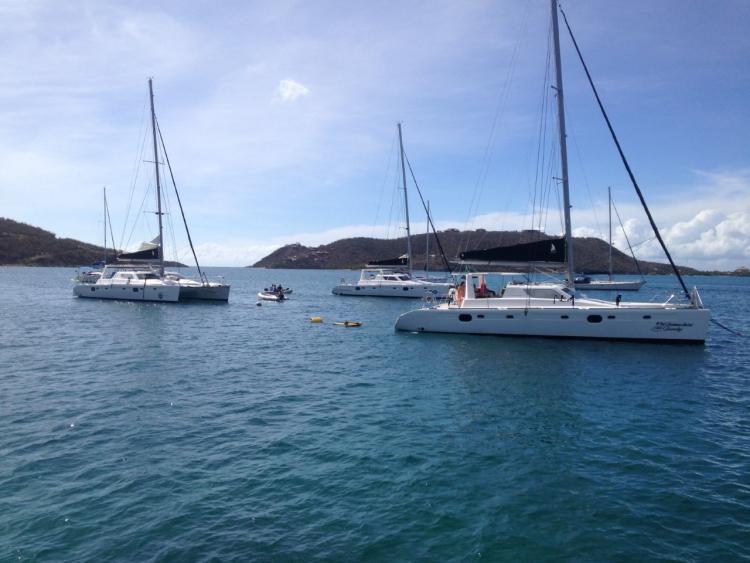 Did you experience any scary days (storms, emergencies)?
Nothing we haven't seen before. Weather is unpredictable so always be prepared, wear a life jacket, and be smart. If the weather turned and the radar looking ominous, we tied up the boat well and took an Uber home.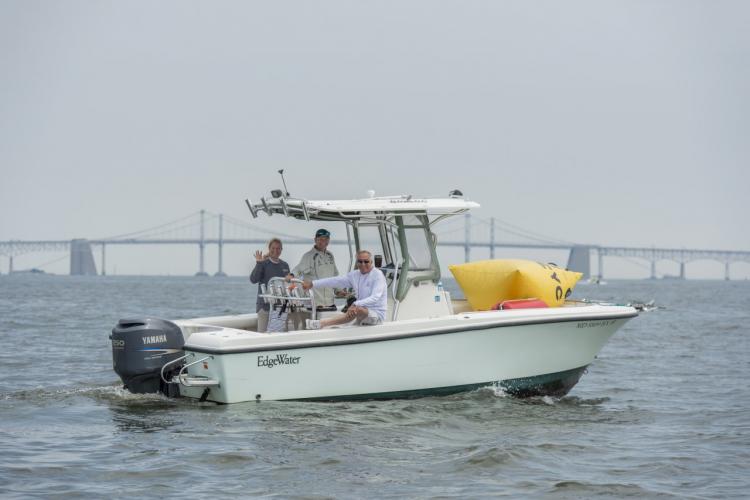 Favorite wildlife sighting?
Snorkeling in the BVI was amazing! The fish are incredible, and it was better than any aquarium.
Did you take any newcomers out sailing?
Lots! The highlights were teaching 10-year-old Lizzie Scales how to helm a J/80 (she even got to "thread the needle" on the last frostbite of the year), teaching her 10-year-old brother, Dylan, about boat maintenance and tuning, bringing Ben Fransen's 6-year-old son sailboat racing after we have spent over a decade racing all around the country with his Dad, and bringing Brian's 80-year-old father on his only sailboat race of the year. I also learned how to drive my power boat as a windward mark boat.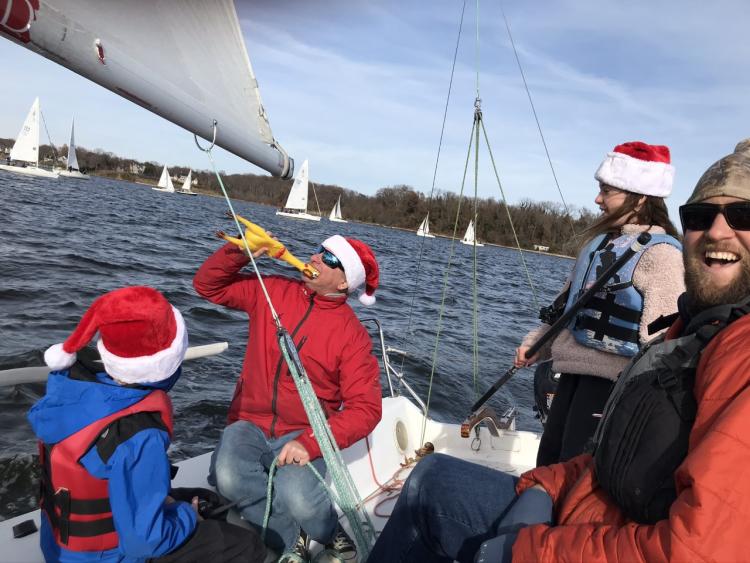 What did you get out of being on the water so often?
Awesome memories and stories.
What would you say to someone considering joining the 2020 Century Club?
DO IT!