Seeing the Sunrise Every Day on the Bay.... Sean's 2019 Journey
SpinSheet's Century Club members, who have risen to our challenge to log 100 days on the water within the calendar year, are hitting their goals in this season. Five-time SpinSheet Century Club member Sean Martin reached his months ago, as he has logged 213 days on the water in 2019! This is not a huge surprise as Sean was our Erewhon Award winner in 2018, having logged 259 days. Here's what he has to say about his year on the water….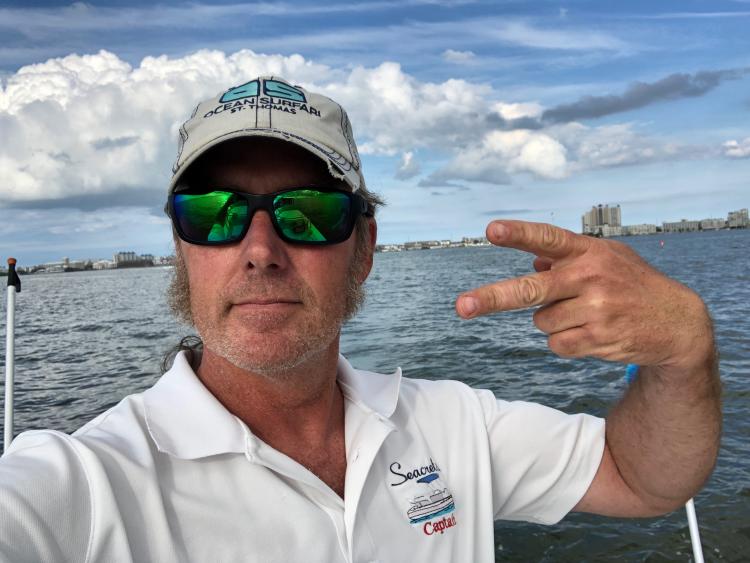 How many times have you been a SpinSheet Centurion?
Well, I have the burgees from 2014, 2016, 2017, 2018, I actually did the 100 days in 2015, but I was in the process of moving and didn't get my days submitted etc. Obviously, I regret it immensely. I wish I could answer this question with "All of them" HaHa. But, no sense dwelling on the past.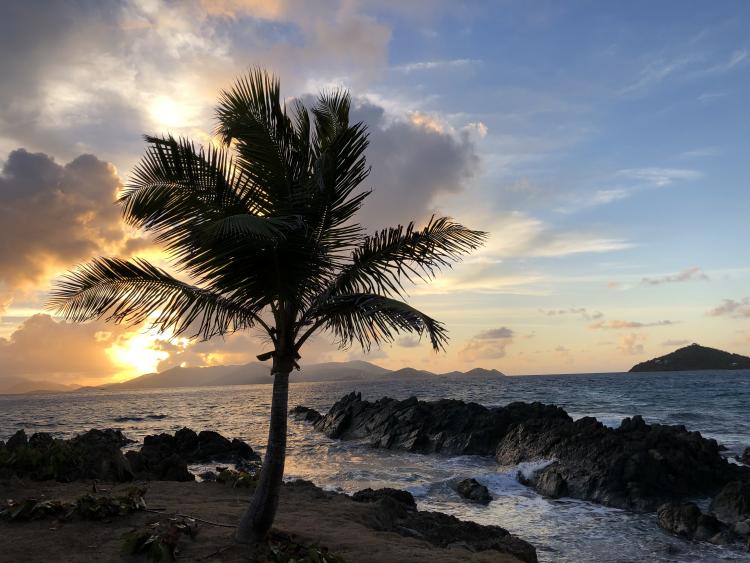 What motivated you this year to get out there?
This year didn't really require much motivation. The weather was really great this season on the Chesapeake and at the beach. Even the winter months were much more mild than the previous winter. But I guess if I had to name a primary motivator for this year, I would be working enough days to put a little something aside so I can go to the Caribbean and sail this winter.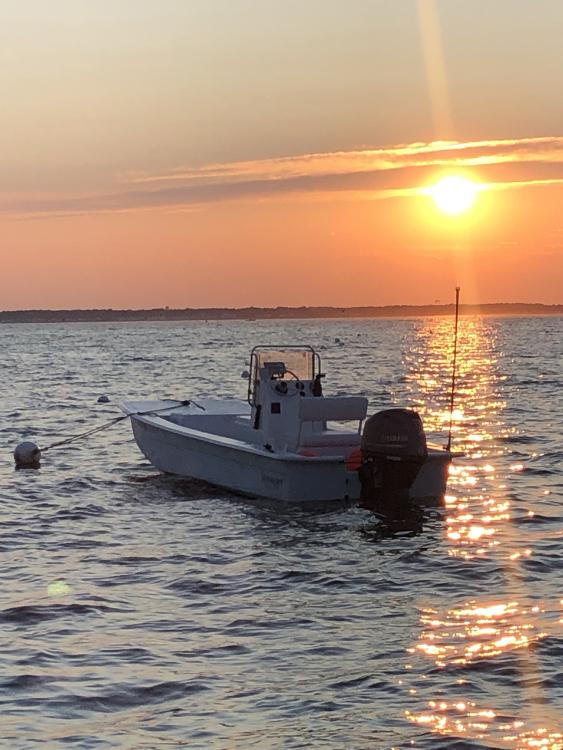 Can you share three highlights from the season?
A. Every Friday when I was commuting to work in my new "LoOkout Skiff" and I would look up to see how heavy the traffic on the rt 90 bridge was. Yes, commuting by boat to work on a boat. I highly recommend it. The minute you get out of work, Bam! You're on a boat! I especially grew to like night boating this year. Being aware and in tune with the moon and stars and planets makes me really feel like I know exactly where I am in this big 'ol universe. Seriously. I can picture it all moving and swirling around this exact spot where I am.
B. Sailing over to Caneel Bay in the spring was definitely a highlight. Seeing how well everything is recovering from the storms. They're not 100% back to where they were, but the trees are green the water is blue and the drinks are cold. What more do you need in paradise?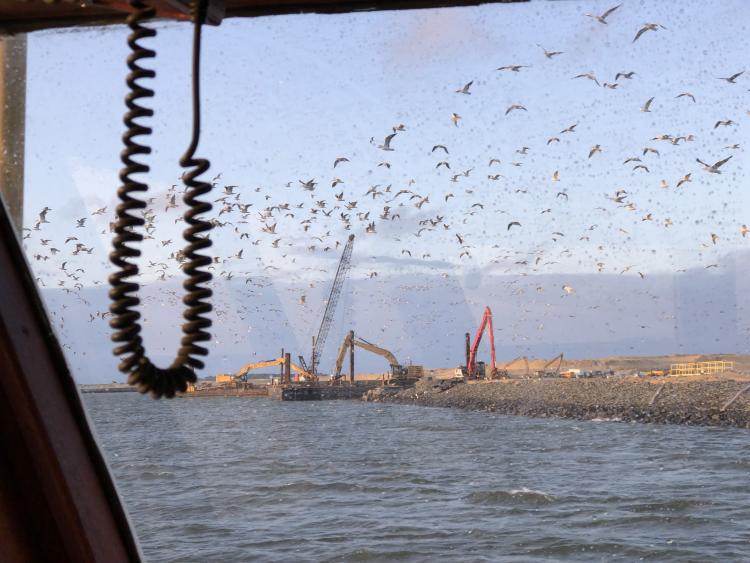 C. Flounder fishing in Ocean City landing a keeper, then finding a school of topwater feeding cutlass fish going crazy right at sunset. New species for me! What a weird looking fish.
Did you experience any scary days (storms, emergencies, etc)?
I did get chased in by a few thunderstorms this summer while working over at Poplar Island, but nothing too scary. It is nice coming out of the Eastern Shore vs. the western shore because when you see them coming you're running away from them to reach home port instead of right into the storms.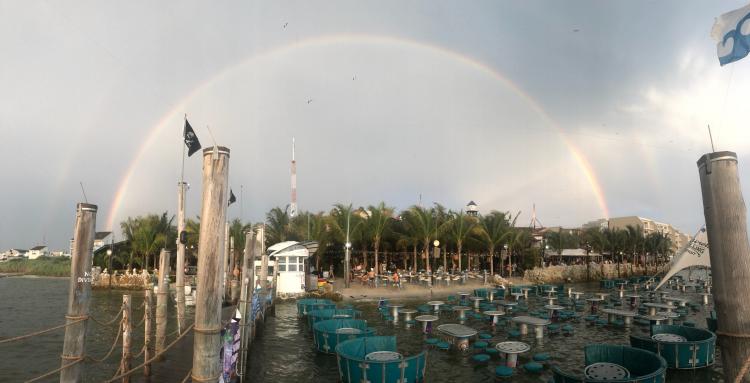 One of the more serious events on the water this year was while I was running the shuttle boat at Seacrets and noticed smoke coming from a boat out in the Assawoman Bay. I immediately went over to investigate, and sure enough, they had a boat fire. I called my boss over on the other shuttle boat, and we got the 12 passengers and a dog off the boat. My mate got on board with a fire extinguisher to put out the fire. We brought the people to shore where they called a tow boat. Yep. Fire trumps the T-storms for me this season. Not as much sound and fury, but serious consequences when you're on the water.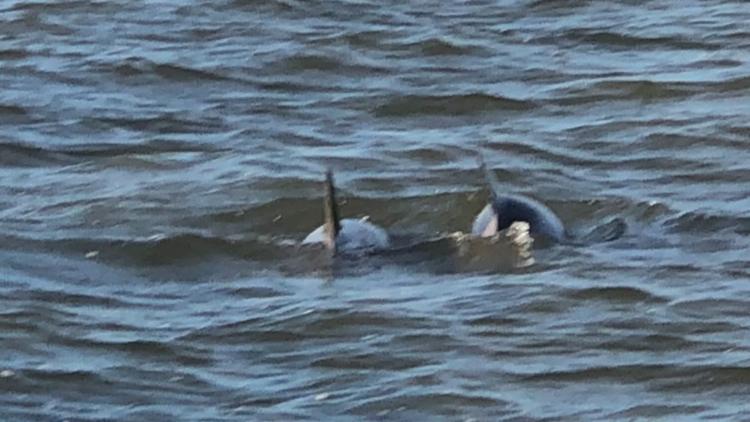 Favorite wildlife sightings?
The first one that pops into my head was seeing a pod of dolphins in my boat slip after coming back from Sunday-Funday out on the water. Dolphin always make me smile. I also love seeing the dozen or so terrapin turtles basking in the sun and swimming in the Knapps Narrows marina in the afternoon. Lets see… I had a bluefish jump into my boat and land at my feet one night on the way home from work. And, I always love seeing the little green heron that hangs out on my dock picking off the baitfish when the coast is clear.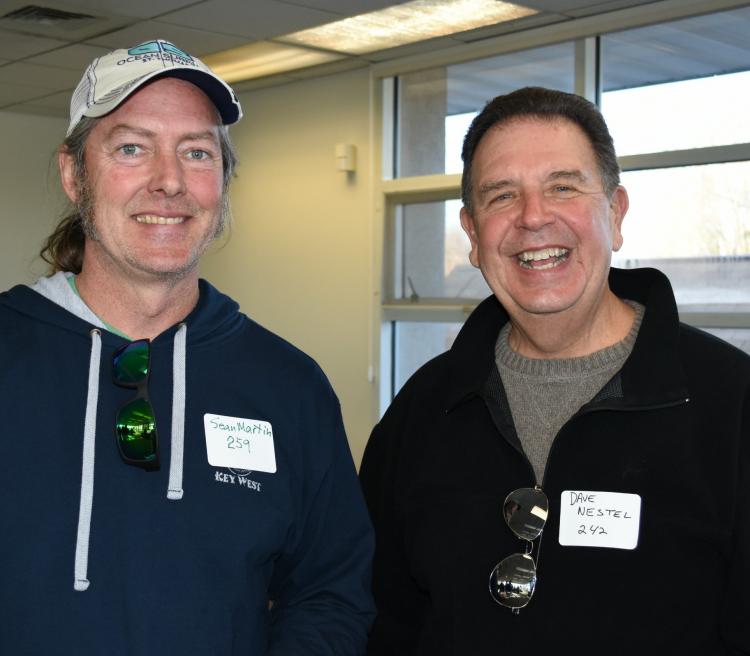 What did you get out of being on the water so much?
At my Monday-Wednesday job I saw the sun rise on the Chesapeake Bay every morning, and at my Thursday-Saturday job I saw the sun set every night. Some of them just amazing. Breathtaking. Words can't even describe them. Photos can't really do them justice. You just silently think "Wow! Look at that! Mmmmm."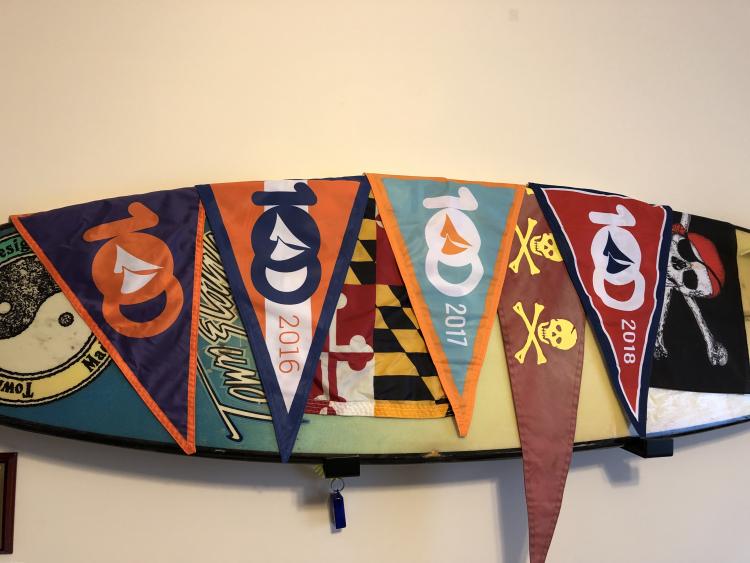 What would you recommend to someone considering the 2020 Century Club?
OK, I actually thought about this question a lot this year. Not really from a motivational point of view, but from a more practical standpoint. On the days that I didn't make it out onto the water (there were a couple) it wasn't so much that I didn't want to get out there. It was usually that the weather wasn't conducive. It was too windy or raining when I was planning out my day.
So, I guess my advice is; get into the weather a little more. Dig a little deeper. If you don't like the weather, check a different app! No, really! The weather on the Chesapeake Bay can be very localized. It might be nasty out on the Severn River, but beautiful in Galesville or the Blackwater refuge.
So, plan out some trips to different locations. Make a little notebook with places you'd LIKE to go boating. Then when the weather is bad in your local area, check out the weather apps and find a spot that's good. Take a kayak, paddle board, trailerable boat, etc, with you to where the weather suits you. Or rent/charter one. Sometimes there might be too much wind for you to sail solo on your own boat, but on the Woodwind it can be a blast!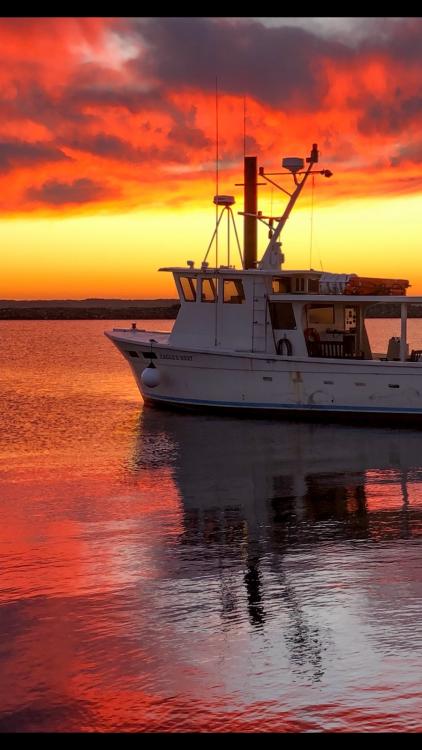 Are you a little jealous of Sean? Why not become a Century Club member in 2020? #spinsheet100