Brian Disque Reaches His 100 Days Despite Covid and a Deployment
SpinSheet Century Club member Brian Disque shares a bit about his journey in logging 100 days in his own words:
I hit 100 days exactly. Not bad considering Covid. I was pretty much boatless, and I deployed to Kuwait in September.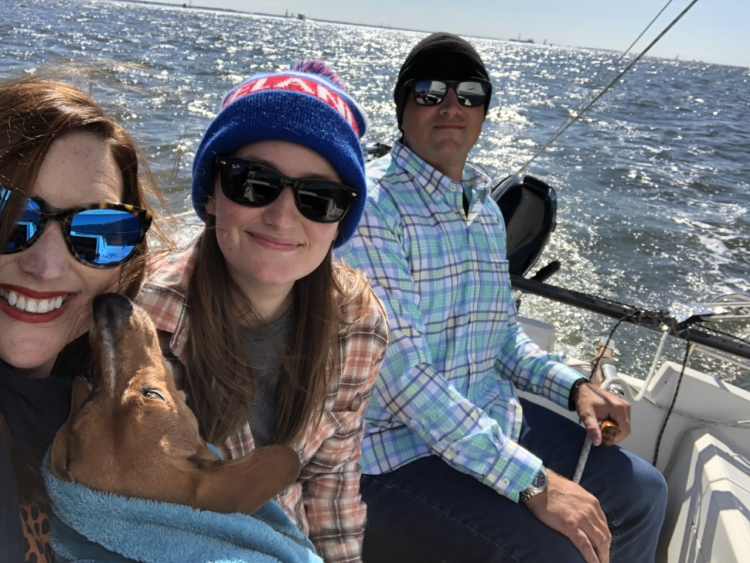 Best day on the water this year?
So many to choose from, but I guess my favorite day was the classic wooden boat race in Annapolis. The weather was perfect for a fall day, breezy and a slight chill. I had my wife, daughter, and dog aboard a Cal 22 that my sailing buddy Jose was kind enough to share with me. We just watched the race. It really was a perfect day. After the race, my wife drove me to the Airport and I flew to Kuwait for a year.
Have you had any scary or hairy days out there? Or otherwise memorable?
Some great races: AYC's Two Bridge Fiasco, CRAB regatta, and EYC Boomerang races stand out. I'm not the greatest racer, but I love to do it. We covered over 50 miles in a Cal 22 on the Boomerang with a crew of two. The sunset and sunrise were awesome, had a great time with it. Another fun memory was the day the recreational boating ban was lifted. Jose and I hit the water at 0700, I'm pretty sure we were the first ones out there sailing.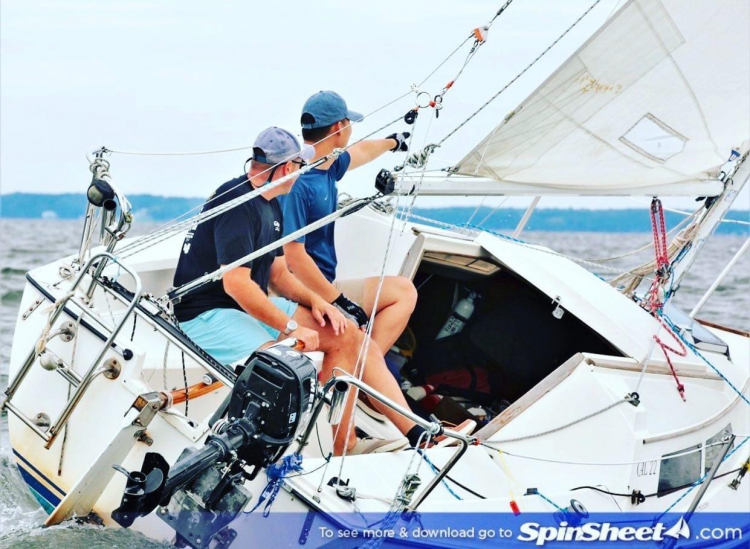 How did you make 100 days happen this year? Did you have to give anything up?
This year was nuts. I found out I was going to deploy to Kuwait for a year with the Army so I sold my boat in March (was easy to sell, took about two weeks). Pretty painless transaction, though we could have picked better weather for the delivery.
After I sold the boat, I panicked and realized I had no boat, so I instantly started looking for a bigger one. Then I realized I was crazy, and bought a house instead. My friend Jose has two boats, so he really saved me by making his Cal 22 Daisy available to me for the year, and I'd say I got some good use out of it. By the end of the season, Daisy and I were well Acquainted. We raced frostbites and other races, basically sailing every day we could. I think my wife was getting annoyed that I was sailing every day, but I can't be sure…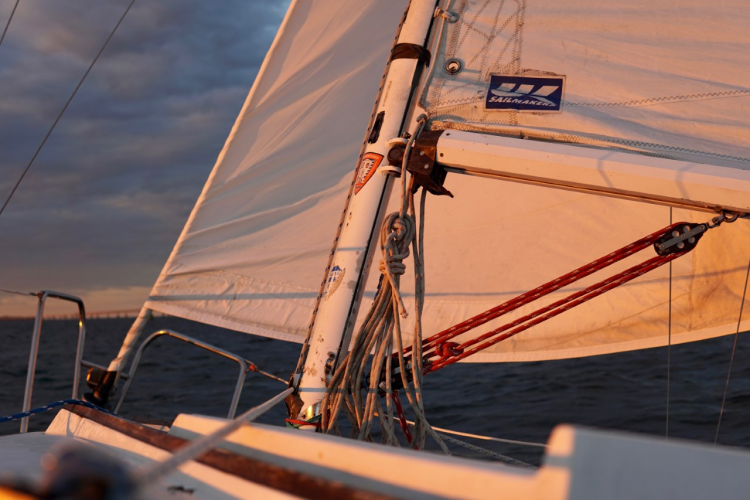 What did you get out of the SpinSheet Century Club?
I think with most things repetition and experience really counts, and sailing is no exception. I know I become a better sailor this year and had a great year. See you on the Bay October 2021!
Learn how you can become part of the SpinSheet Century Club in 2021.