How Many Days Have Our 2019 Century Club Members Logged?
Even if you're not aiming to become a 2019 SpinSheet Century Club member, it's still fun to follow the progress of those who are logging their days and trying to hit 100. Know that when we say "leaderboard," it's not an exact science at all. We should say leaderboard for those who have answered their emails in the past two days!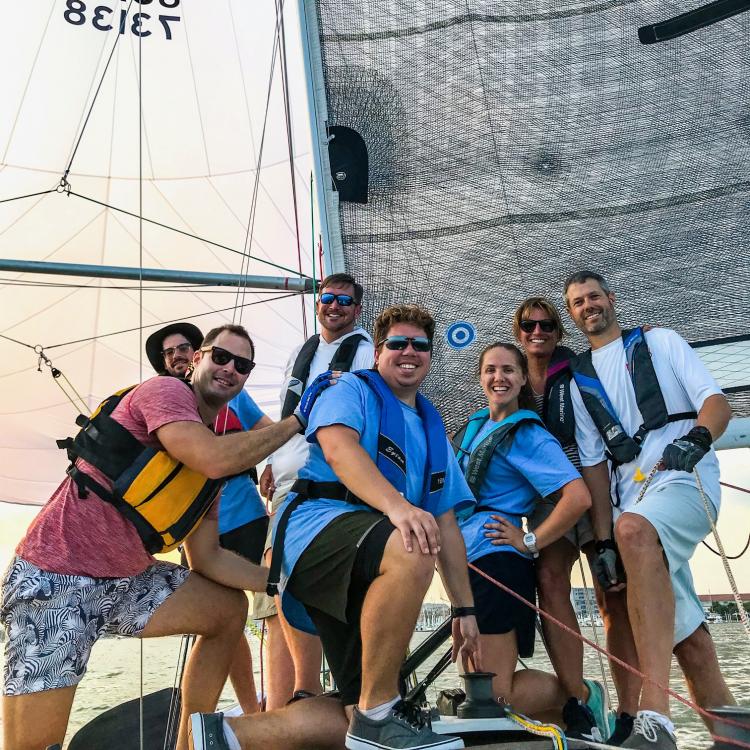 Lots of Centurions are slow to respond—we think because they're too busy getting out on the water to check emails. For example, Sean Martin, who was our 2018 Erewhon Award winner for topping the Century Club with a whopping 259 days, rarely checks his email, as he spends more time on boats than computers… We'll hear from him in December though!
There's also the matter of those who have already hit 100 and are still counting. Among them are Russ Borman (162 days), Bill Gordon (156 days), two-time Erewhon Award winner Dave Nestel (123), Kristen Berry (115), John Schafer (104), and Joe Cummings (who has "way more than 100"). We're not counting them in the leaderboard because they don't have to work as hard as those who have logged fewer than 100 on-water days.
So, that said, here's our "leaderboard" for those who have not yet reached 100 on-water days in 2019:
Mark Hergan 79
Henry Meiser 73
Ashley Love 72
Tim Etherington 65
Michael Jewell 64
Greg Welker 57
Dorian Haldeman 52
Tom Hale 46
Meagan Bryant 45
Julianne Fettus 44
Here's what a few of them had to say about their summer to date:
Dorian Haldeman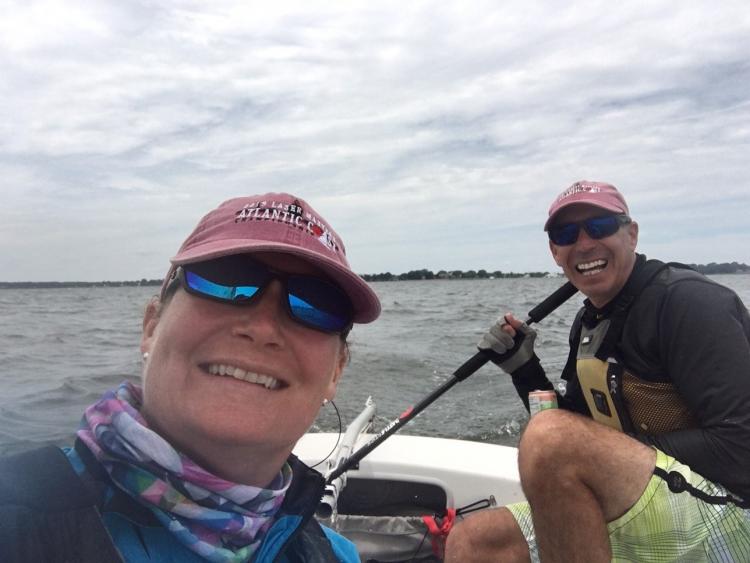 I have been a Centurion twice before. I just missed it last year, but I am on track to make it this year! I am currently at 52 days. There have been so many memorable days thus far, but I would put our summer cruise to Baltimore to see "Hamilton" and winning the Buccaneer class at the N.C. Governors cup at the top of the list!
We are super excited about a 12-day cruise south we have planned in early August. We plan to stop off in Ware River, VA, to race the Buccaneer in the VA Governors cup and continue south to Norfolk.
Louis Novak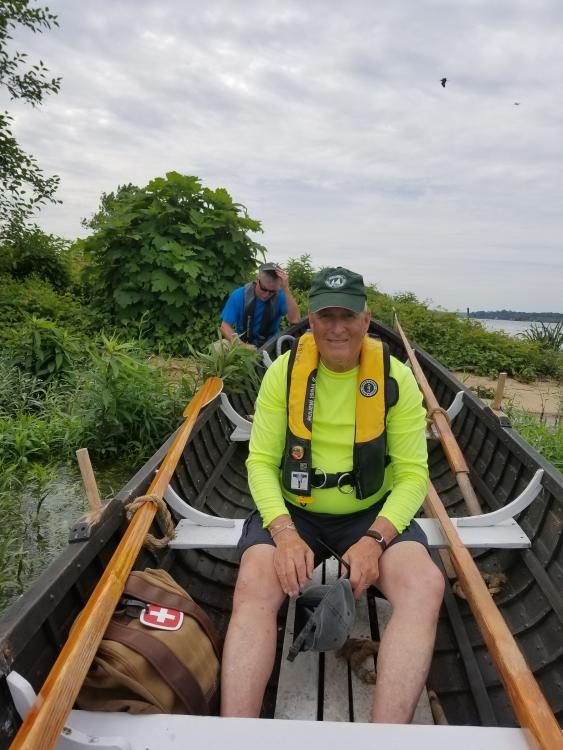 Two-time Centurion, 37 days logged. Most memorable time on the water in 2019 was seeing bedraggled raccoon swimming the flooding Potomac to safety at our boathouse. Most excited to see the Anything that Can Float completion at Alexandria Seaport Day.
Julianne Fettus
Three years I've made the Century Club goal. Now at 44 days.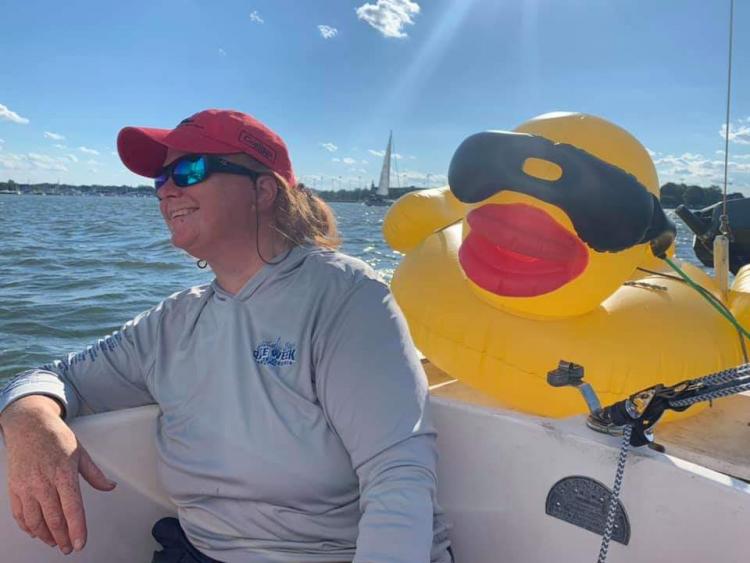 What's your most memorable on-water moment to date in 2019? That's a toughie! Among them was hitting 18+ knots on the new Farrier 33 that replaced the Corsair 31 that I've been crewing with for the last 8 years.
What upcoming event on the Chesapeake are you most excited about and why? Gov Cup! I've missed it the last two years. Last year was cancelled due to debris, and the year before the boat I was on had to withdraw due to the jib halyard parting.
I've attached a silly photo from the Beer Can races a few weeks back. We were on our way out the Severn River to the start aboard my Rainbow Wiggy Wiggy when we spotted a giant rubber ducky sailing along nearby. We performed a quick "Duck overboard" drill, strapped him to the stern of the boat, gave our new passenger the name Howard and raced on.
Tim Etherington
65 days on the water so far this year. I am including a picture from the A2N start. I am a four-time Century Club member. Missed last year. If I don't get out early in the year it becomes difficult and dinghy sailing the winter before was tough.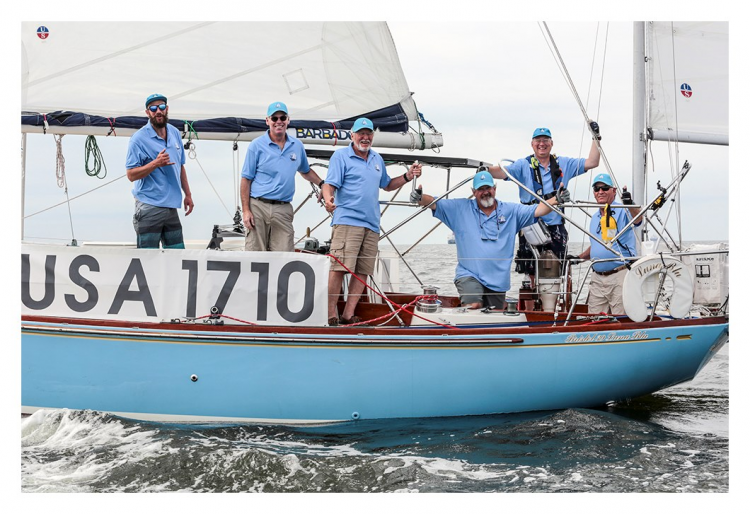 Most memorable day on the water has to be the start and first evening of the A2N but being on the Sunfish on those perfect sailing days might even be better. You are connected to the wind and water on a small boat that never seems to be duplicated in a larger boat.
This weekend is Mid-Atlantic Sunfish Regional Championship being held by OPCYC and HYC in conjunction with Hampton Yacht Club's One Design weekend. There is a fundraiser, Boats and Bowties on Saturday night. The CCV Moonlight Triangle is the Saturday after that and the annual 'Round the Lights' race from Old Point Comfort Yacht Club is a great southern Bay favorite. Out Labor Day cruise is the time where Karen and I both get to enjoy the boat.
Lorie Stout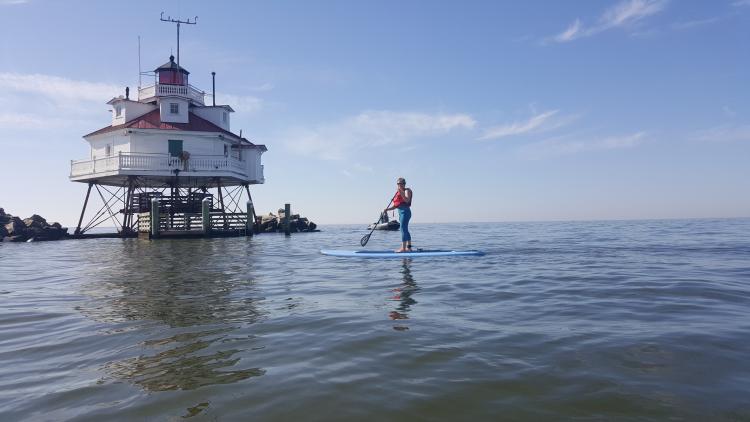 How many times have you been a SpinSheet Centurion? Finished 5 times, this is year 6
How many days do you have logged? - 34. Need to pick up the pace.
What's your most memorable on-water moment to date in 2019? It is hard to say… A morning paddle to Thomas Pt Lighthouse. Started out for a short paddle on a calm morning, with friend Kathy, and before we knew it we were at the lighthouse. ...Practicing on the J/70 in 18 -22 knots, going over 17 knts in speed, and 10 dolphins swimming with us. Pretty cool!!!
What upcoming event on the Chesapeake are you most excited about and why? I am excited that we are going to join SSA and take part in the TESOD series that they offer on Tuesday nights….I have also found many more friends that have paddleboards and are willing to travel. Looking forward to exploring new areas.