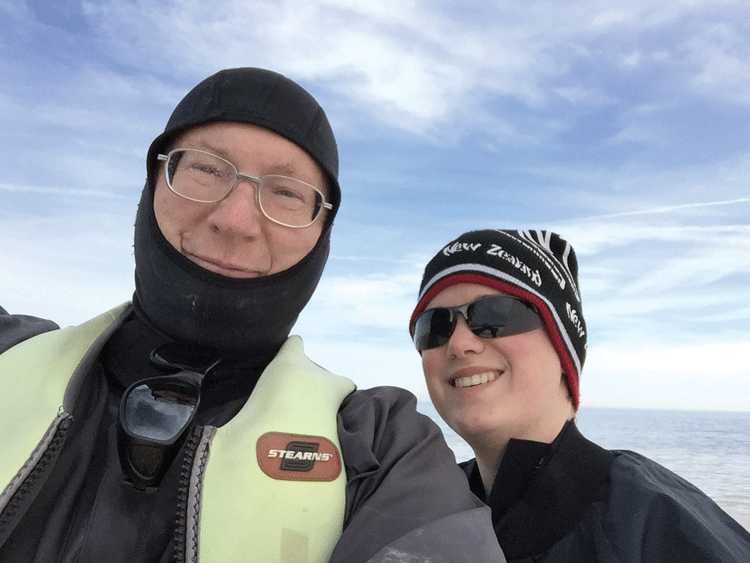 To see what makes them tick, we're highlighting SpinSheet Century Club 2016 members, sailors who logged 100 days on the water within the calendar year. Here's what three-time Centurion Tim Etherington of Hampton, VA, had to say:
I grew up in North Dakota and never sailed until I joined the Navy. I learned in California and then sailed a bunch in the Bay Area, and then Hawaii and San Diego. I also raced on other people's boats (OPB) including a sixth place finish in a race from Maui to Honolulu at the end of Race Cruise Week.
When I returned to the Midwest for school and work, I maybe sailed three or four times in the intervening 35 some years before moving to Virginia five years ago. We found a place on Grandview Island that just happened to have an active sailing group. In fact there are 31 Sunfish within a mile of my house.
You will find a large number of your #spinsheet100 members are dinghy sailors. Having an organized group and a set schedule to sail is key to having an active group. Someone is sailing every weekend on Saturday and Sunday morning at 9 a.m. Once a month there is a more organized race with themes and trophies. Yes, even in January.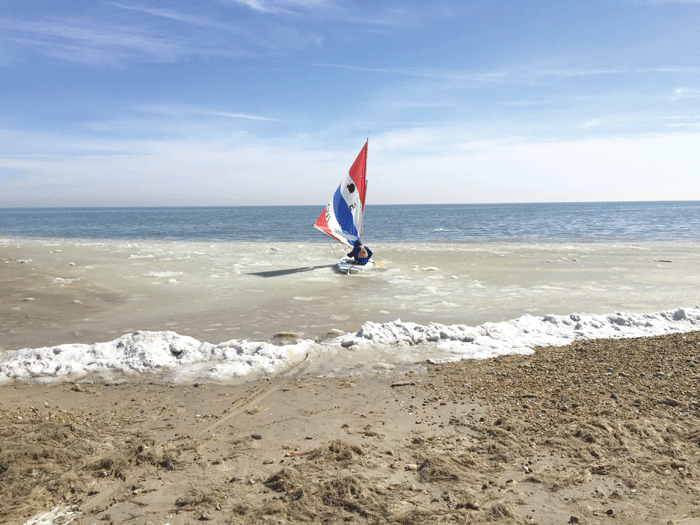 Oh, by the way, we sail on the Bay. We are getting older now, so our limit is around 20 knots, but I think you get the picture. Moving into the neighborhood rekindled my love for sailing.
We next bought a larger sailboat. My wife is a reluctant sailor. She enjoys being on the water and the quiet of sailing but not the motion or noise of exciting sailing. We have owned that boat now for four years and have ventured on local cruises in the Bay as far north as Mobjack Bay. We also joined the Old Point Comfort Yacht Club. I am currently rear commodore of racing.
I thought the Century Club was a great way to generate interest in sailing and use it in posts from time to time. The club helps me get out more as an excuse even when there are other things going on for weekends. I have met a number of people as well, and it has also been a motivating factor in getting a crew together for the Hampton Yacht Club Wednesday Night Series.
To get in 100 days, I have to sail in the winter time. It is enjoyable, but there are times where I question why I am on the water. We also give up trips to the mountains and the Virginia countryside.
In short, I love to sail. Every time is different, and the winds and currents in the Southern Bay are challenging enough to last a lifetime. Getting the boat to move well when the winds are light is a great feeling.
If you're interested in becoming a Century Club member, start logging your days now. CLICK HERE.