Meet SpinSheet Century Club Member Stephanie Sams
In her own words, Stephanie Sams shares the story of how she became a SpinSheet Century Club 2020 member: I reached 115 days on the water this year. This was achieved mainly through paddleboarding.
I moved in March to Eastport, and Eastport Yacht Club (EYC) is an easy walk. In late May, two of my friends and I began meeting at EYC around 7 a.m. for an hour paddle. We knew when morning colors was played at the U.S. Naval Academy it was time to turn towards land. After a cold wet Covid spring, being able to get out on the water with good friends almost felt normal.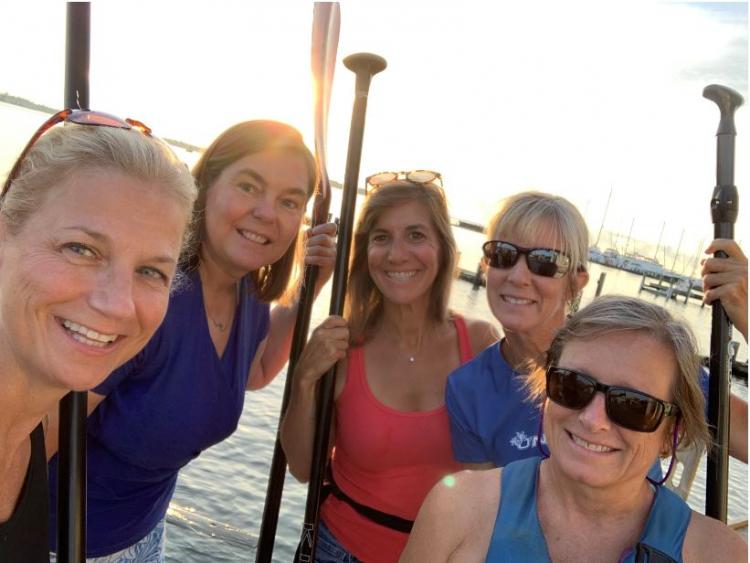 We began loosely calling ourselves Tribe WOW for women on water. We had the goal of reaching 100 days on the water and paddled for over 50 days straight before Mother Nature made us take a break with a morning storm.
As the summer progressed into June, our little tribe grew. I connected with old friends and made new ones. In July, a local woman who was a friend of friends of one of the tribe came with us for a first-time paddle. She was hooked and is now a permanent member of WOW. As the season wound down Tribe WOW grew to a staggering number of seven and many strong friendships were forged on and off the water.
I think one of the best days we had on the water was a paddle up the Severn past the USNA seawall and into College Creek. It demonstrated how far we had come in ability and strength.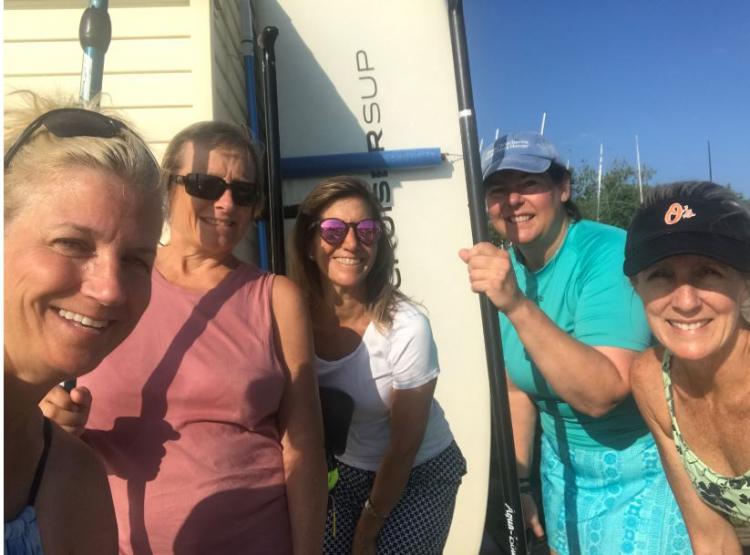 Scary, hairy days? Yes, we had a few. Paddling to Back Creek from EYC had its challenges, and crossing the Severn to Carr's Creek was a treat when we got there, but always a fight against the current and going sideways was a challenge.
The SpinSheet Century Club is such a wonderful idea. What I got out of it was a summer of personal accomplishment, friendship, and beautiful memories. Thanks to Covid I was able to paddle on the water every morning. The tribe has transitioned to group walks around Annapolis trying to keep at least a water view on those walks. I look forward to next spring when Tribe WOW can once again grace the creeks and rivers of Annapolis.
The inaugural members of Tribe WOW: Laura Richards, Mischelle Wilbricht, Janine Morris, Lorie Stout, Kristi Krankowski, and Stephanie Sams.
Learn more about the SpinSheet Century Club here.