Meet Tommy: Like Father, Like Son in the SpinSheet Century Club
SpinSheet Century Club member Steven Birchfield says, "My son Tommy Birchfield made the Club this year and the SpinSheet Racing Team! It is his first time doing so for both. With Covid and all his normal activities shut down, he went sailing with me much more! As a matter of fact, he only had one less day on the water than me last year! I am a very proud father, and I'm happy he has shown interest in sailing. We ordered all new sails for his 1974 Mutineer 15 for Christmas, and now he is anxiously awaiting their arrival so he can take out his own boat again.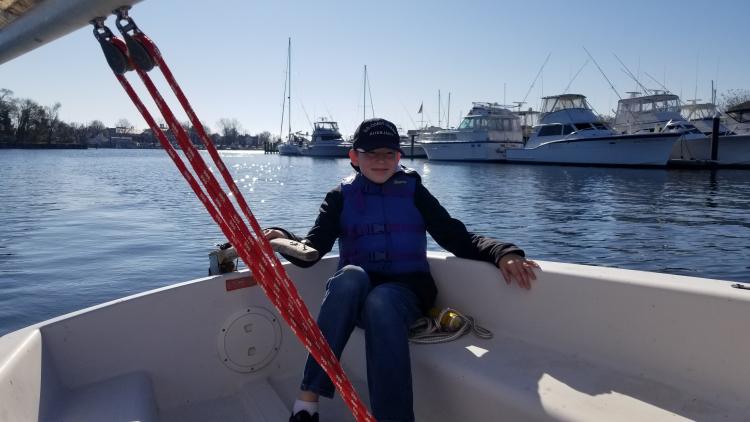 Here's a bit about Tommy's 2020 on-water journey in his words:
Best day on the water last year?
The best day I had on the water was the Southern Maryland Sailing Association (SMSA) Sharps Island lighthouse race. We had very little wind, and we were hot and miserable as we barely moved in the water. My mom had cut up a watermelon, and we were tossing watermelon chunks at each other. Another crew member dropped her phone into the Bay. We also saw dolphins and a big turtle! The night came, and we were still out on the water. It was a long trip. At times it was not the greatest, but it became my first overnight sail. My dad was with me. We could see the stars. The water was quiet, and it was very peaceful.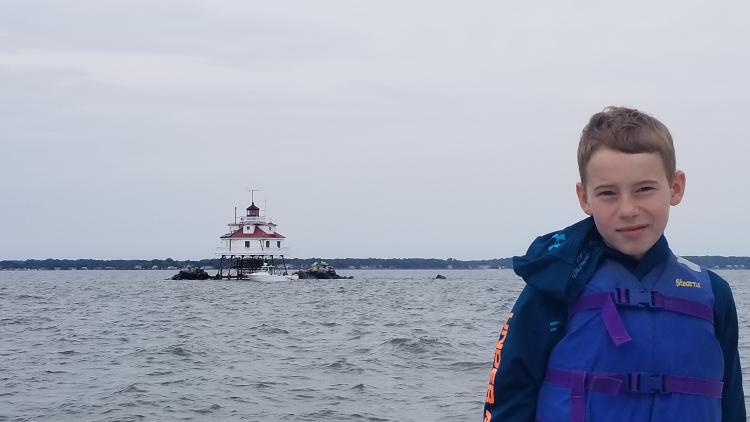 Did you have any memorable days out there?
For my 11th birthday this year I used money I had saved, birthday money and money my parents gave me to purchase my very own sailboat, A Mutineer 15. It was an old, used boat that needed work, but it was mine. My dad helped me by building me a new rudder. I was finally able to take it out on the water. It was a short sail, but it was so much fun. I finally have my own boat to sail as much as I want.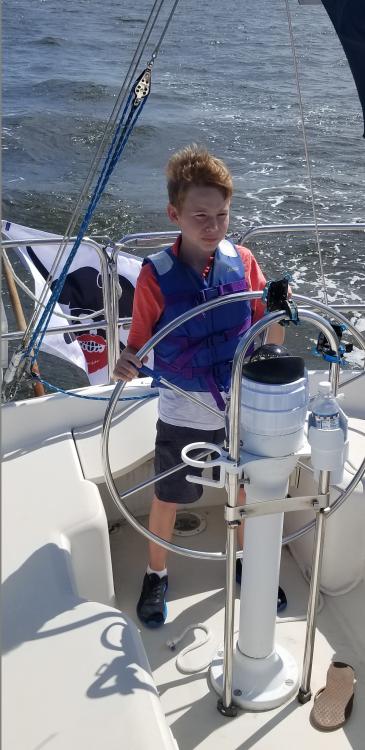 How did you make 100 days happen in 2020?
Because of Covid, many of the other activities I am involved in were cancelled. I had a lot more time to go sailing with my dad. I went out on Wednesday night races. We went out as a family or with friends, and my dad and I just went out because we wanted to be on the water. Sailing was the best way to stay distanced from other people and the best way to spend time with my dad.
What did you get out of the SpinSheet Century Club?
More time on the water and a cool burgee to fly on My boat!