Meet SpinSheet Century Club Member Vicki Saporta
Vicki's journey to reaching her 100-day on-the-water goal in 2020 to become a SpinSheet Century Club member in her words:
My current count of days on the water in 2020 is 100. I documented the 100 days on a sailboat and kayak on your century club log on your website.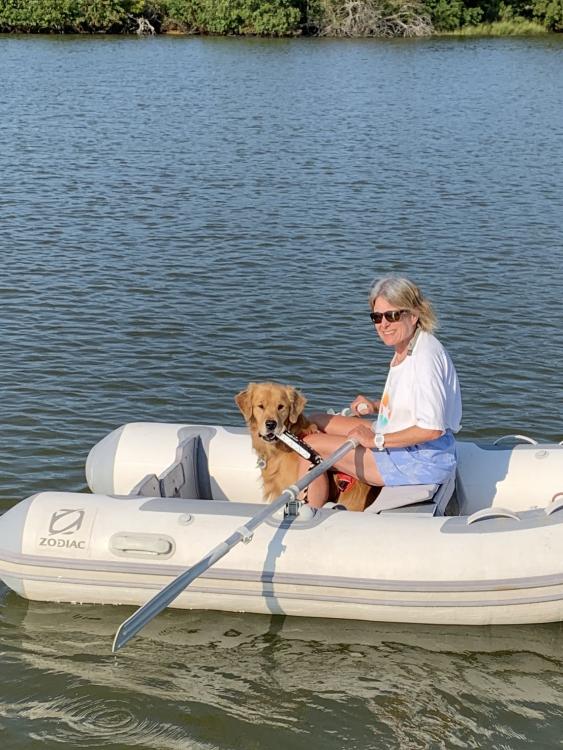 Tell us about a favorite day…
While my best days on the water usually involve overnight cruising, this year's best day was on a day sail on July 9. I took a friend sailing for her birthday with another friend and Tybee. After coming out of the Magothy River past the Baltimore Bell, we spotted two pods of dolphins swimming in the Bay. We sailed around with them that afternoon for more than an hour. It was great fun. I had not seen dolphins that far north in the Bay prior to that day.
Any scary or hairy days out there?
Scary or hairy days usually involve weather or equipment failure. This year's worst day was June 25 when the port side back stay attachment flew off while we were sailing in 13-14 knot winds near Bloody Point. We quickly furled the jib and took down the main and secured the stay. We contacted the riggers who had done work on the boat previously and motored to Back Creek in Annapolis for repairs. It did not take them long to reattach the back stay. I was just grateful that neither my friend nor my golden retriever who were in the vicinity of the back stay when it flew off were injured.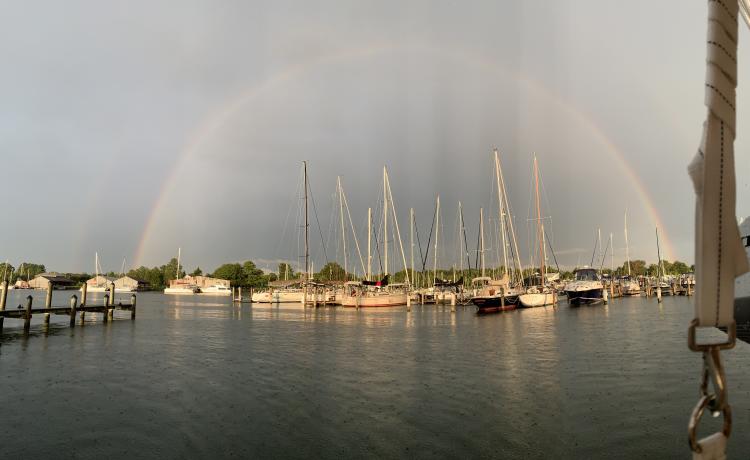 How did you reach your goal?
My goal after retiring and moving to Deep Creek off the Magothy River was to spend as much time as possible in boats on the water. When I read about the Century Club, I made 100 days my goal for 2020. I was delighted to reach that goal on November 23 by both sailing and kayaking. I hope to spend even more time on the water next year.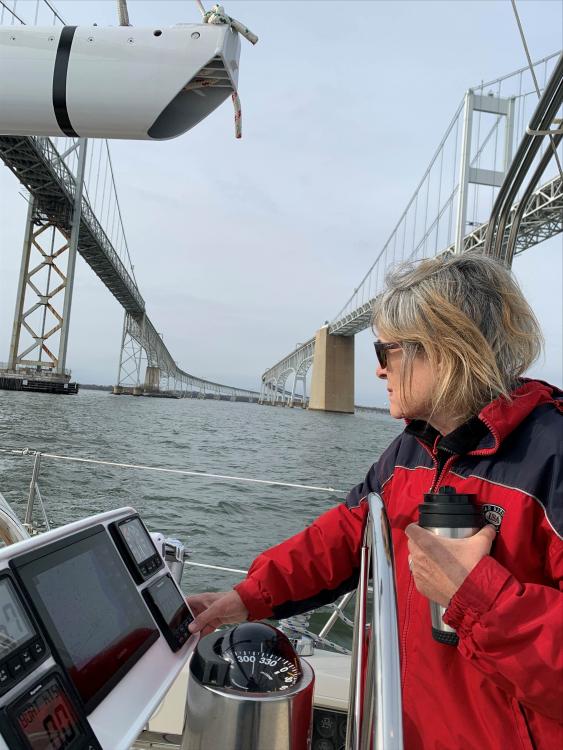 What did you get out of the Century Club?
The Century Club gave me a goal to work toward that I wanted to achieve. While I regularly log my sailing time, this year I also logged the time I spent kayaking. Most days were a pure joy!
Learn more about the SpinSheet Century Club and how you can become a member in 2021 here.