Cold Water Days Are Thrilling for John Mecca
Here's a note from first-time SpinSheet Century Club member John Mecca about his year of logging 100 days on the water… 101 to be exact:
What a fantastic year! I am blessed to live on Turners Creek, just off the Sassafras River, so I spend quite a bit of time on the water; however, keeping track of the days gave me empirical evidence as to how lucky I truly am!
While I normally try to get on the water frequently, this challenge pushed me out of my comfort zone and was highly motivating. I received a dry suit last fall, so this year I was able to log more cold water days than ever before (30% of my time was between November and April).
When there wasn't ice, I was able to go blasting over the wave tops on the Sassafras all winter long – plus there is almost zero boat traffic, so I had the eagle, heron, swan, and geese to myself. Of course, my neighbors all thought I was nuts, but that is what made it even more thrilling!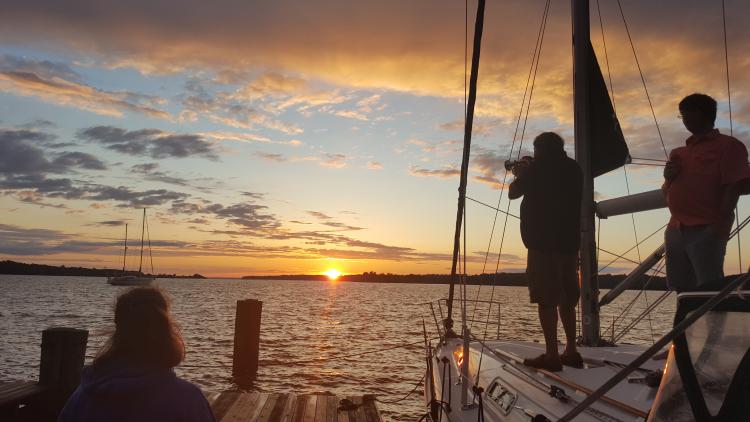 When I look at my log there were so many wonderful memories of taking friends sailing, enjoying new adventures and teaching kids about boating, all of which I will cherish for many years.
My favorite time on the water this year was a week-long sailing cruise down to Norfolk with great friends, Greg Jones and Dave Murphy, on Greg's Benneteau 35 JoySea III. We had a blast with 6 other boats in FLOT 19, gunkholing on Kent Island, partying at Solomons, flying the spinnaker to Cape Charles, and checking out the NASA museum at Hampton on our way to the city of mermaids.
Thank you for setting up and continuing this brilliant Century Club!