Posted September 26, 2018
Tan Your Toes in the Abacos
Like the Disneyland of the Bahamas, the Sea of Abaco is a perfect playground for charterers. I stole that "Tan Your Toes" line from the local Kalik Beer label, as it nicely depicts what the Abacos are all about. The sheltered calm of this boomerang-shaped swath of turquoise-colored water is roughly 60 miles long and five miles wide, so it's easy to visit in a short time. Only 200 miles from the coast of Florida, the sea is a perfect weeklong getaway where each island offers a completely different experience.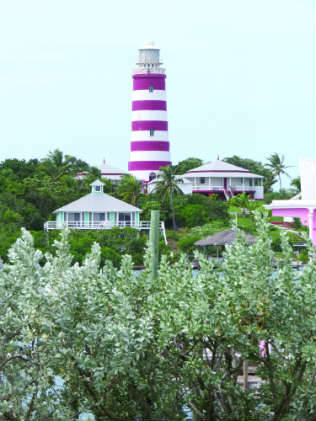 Most charter companies are well represented, including Dream Yacht Charter, The Moorings, and Sunsail. They're all based in Marsh Harbor, a short drive from the airport. Directly across from Marsh Harbor is Great Guana Cay, the longest island in the Sea and a great first stop to visit the world famous Nippers Beach Bar and Grill. On Mondays they do a pig roast, so come hungry.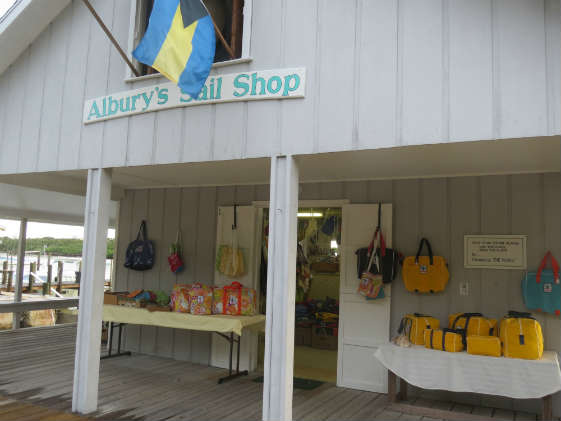 Man-O-War Cay is two and a half miles long and a world of yesteryear where the community is small and tightly knit. A few last names like Albury, Archer, and Lowe repeat on local business signs, as these families have been here since the settlement was established in the 1700s. It seems as if everyone knows one another by their first names, so when you're looking for baked goods, you may get a response like, "Sarah used to bake out of her house, but she's retired now. Try Jane in the yellow house by the marina."
Entering Man-O-War Cay involves a bit of threading the needle with a narrow but well-marked entrance. The community has been known for its boat building expertise since the 1880s. You can stroll along the waterfront and still see boats, such as the popular Abaco dinghies, in mid-build at Albury Brothers Boatyard. A must-see is Albury's Sail Shop where handmade canvas bags have been sewn for three generations. Each of the colorful creations is uniquely Sojer, as the locals are called.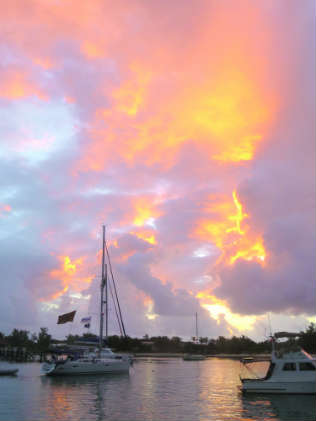 Settled in 1785 by British Loyalists (loyal to the crown of England after the U.S. War of Independence), Hope Town, with its fine examples of period architecture, is just four miles away. The two-street waterfront is chock-a-block with houses showing off fun design details including carved wood trim and pineapple motifs. But the centerpiece of Hope Town's skyline is its 130-year-old candy striped lighthouse, which is one of only two manned, kerosene-fueled lighthouses still in operation in the world. A trek up the 200-plus steps inside is a must, if only for the fantastic views from the top.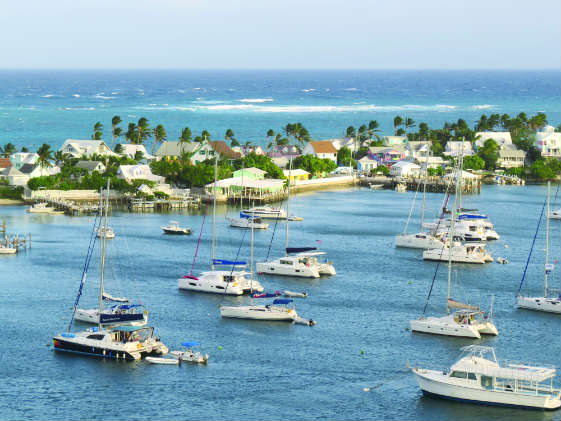 Like a teardrop at the bottom of the Sea, Little Harbor sits at the southern tip of the Abacos on a pointy outcropping of Great Abaco Island. Sailing there is easy in sheltered water except for the dogleg in the middle where it's best to turn on your engine and motor the two-mile wiggle that is covered with little more than five feet of water. Inside, there are plenty of moorings. You're likely to see dolphins, turtles, and rays swimming around the boat. They have little fear so snorkeling with them is delightful, as is a visit to Pete's Pub and Gallery.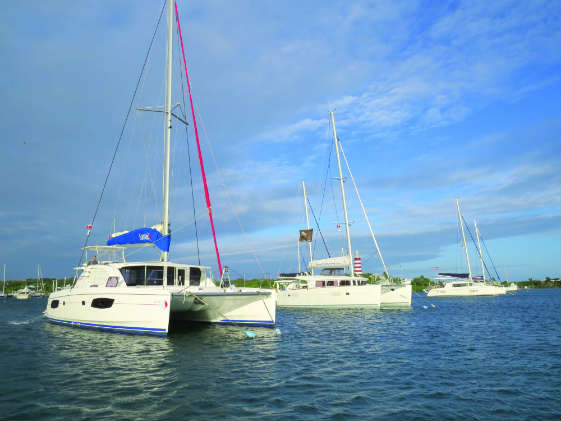 If the weather is amenable, don't forget to visit Green Turtle Cay at the top of the Sea with its great gift shop and bar decorated with dollar bills. Getting there can be a nice beam reach sail on flat calm water.
The Practicalities
The best time to visit the Abacos is April to June. December through March can be chilly with temps in the 60s and 70s, while July to September may be sweltering, not to mention right in the middle of hurricane season. Winds are usually five to 20 knots but can reach 40 knots making the Atlantic outside hostile and a couple of eastern passes into the sea somewhat exciting.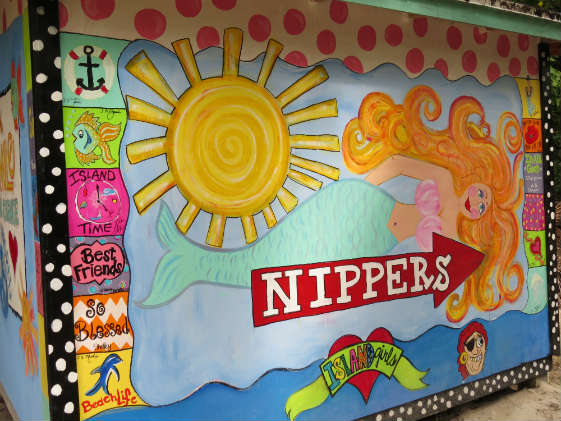 Watch the charts. The Sea of Abaco is shallow and punctuated with unexpected (and at times uncharted) coral flats. There are not many coral heads to sneak up on you, but the bottom can change abruptly even well away from any island.
In Hope Town, Little Harbour, and Man-O-War, you'll probably pay for a mooring—approximately $20 per night. Marsh Harbor has available docks, and everywhere else it is relatively easy to anchor in six to 12 feet over sand.
You can crisscross the Sea of Abaco several times in a week, or you can kick back, anchor off lovely Tahiti Beach on Elbow Cay, and just tan your toes. ■
~by Zuzana Prochazka