Anegada is easy to reach but remains relatively untouched
I spent nearly 20 years getting to Anegada—sort of. Back on my first charter to the British Virgin Islands (BVI) in the 1990s, the enticing 11-mile island was on the itinerary, but it was a tricky approach during a time when entrance markers were sparse or flat-out missing. You had to line up compass bearings, keep a sharp look out for coral heads, and plan for calm weather while avoiding Anegada's boat-eating 18-mile-long Horseshoe Reef. Our skipper lost confidence and made the tough decision to skip the trip. Although right on the horizon and so close that I could almost touch it, Anegada was to remain out of my reach and on my must-do list for the next two decades.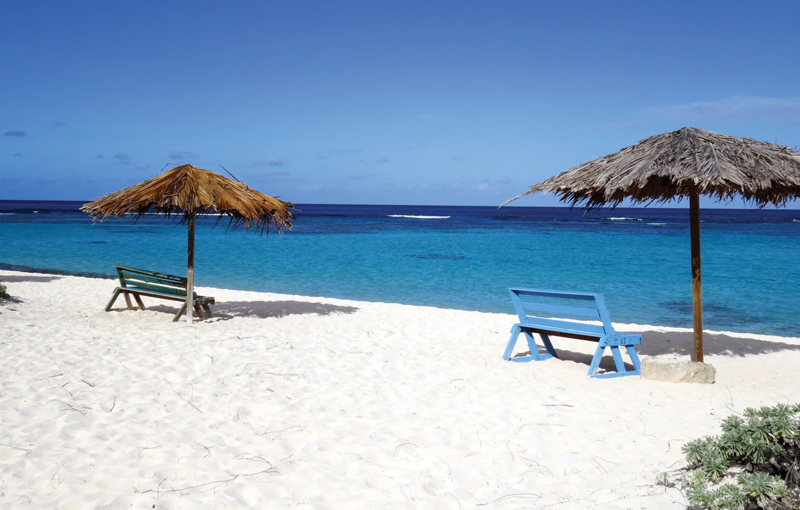 The Spanish named the island Anegada, which means "drowned land" because this low-lying coral and limestone mass reaches only 28 feet above sea level which is an anomaly in the otherwise hilly volcanic chain of the BVI. Horseshoe Reef, mostly invisible from the deck of a boat, is the third largest in the Eastern Caribbean and fourth in the world. Miraculously, the island wasn't hit as hard in 2018 by Hurricane Irma as neighboring Tortola and Virgin Gorda, and even the island's population of roseate (pink) flamingos is thriving once more.
Much of Anegada is made up of salt ponds and out-of-this world white beaches on the windward side where colorful bars sprang up once reliable markers were installed to lure boats through the dogleg entrance to "The Settlement," the island's main village. With proper navigation aids, Anegada became accessible, so the next time we headed to the BVI, I was not to be thwarted.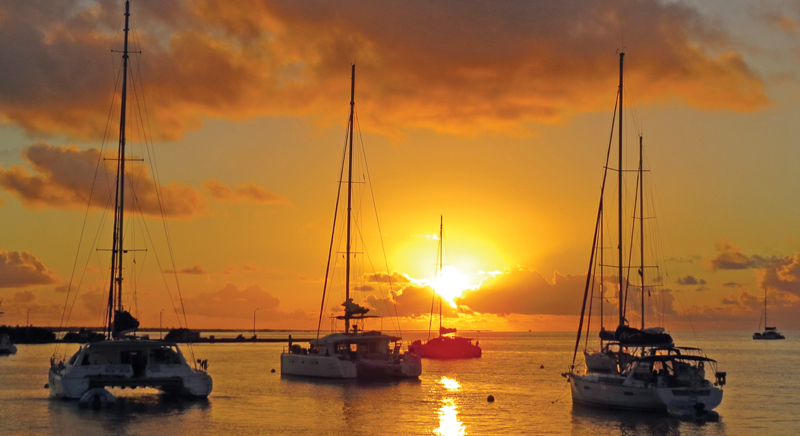 After easily snaking through the entry and catching one of the many moorings in the lagoon, we hopped out of the dinghy at the Anegada Reef Hotel dock, placed an order for that night's lobster feast, and flagged a taxi to Loblolly Bay. We arrived at Flash of Beauty Bar & Grill where we ordered lunch and grabbed a beer from the honor bar. The proprietress pointed us out to the beach for a swim before lunch in one of the many lagoons that the northern reef creates as it takes the brunt of the Atlantic waves. Angelfish, snapper, and parrotfish crunching on boulders of elkhorn and brain coral made this a perfect snorkeling spot.
Afterward we walked along the sugary sand beach lined by sea grape trees and passed a number of lone benches shaded by palapa umbrellas. Ours were the only footprints as we made our way to Big Bamboo Restaurant where it seemed mandatory to have another beer.
The next stop was a bit far to walk, so we grabbed another taxi and headed for Cow Wreck Beach, famous for the cow bones that once washed ashore from wrecks of ships carrying the bones to be ground into fertilizer. Cow Wreck is the quintessential Caribbean bar, painted with bright colors and serving up strong Painkiller cocktails that can make you lose track of time.
Although easy to reach these days, Anegada remains relatively untouched. You'll see more chickens and goats than any sign of the 200 or so humans who live there. And although charter traffic is heavy at the island's top bars, you can plop yourself on one of the dozens of pristine beaches in between and feel like Robinson Crusoe.
I can't believe it took me 20 years to get here and sit in a hammock with a book that I'm not actually reading because I can't take my eyes off the water. Now that Anegada is no longer on the horizon but rather under my sand-covered toes, I know it won't be another two decades before I return to make the tough decisions—do I snorkel or kiteboard today?
by Zuzana Prochazka