Come to Antigua and Barbuda for the Sailing and Stay for the Beaches
While wandering around Vacation Basin at the U.S. Sailboat Show, I met Susan Coulton of the Antigua and Barbuda Tourism Authority. Ten minutes with Susan would convince anyone who likes tropical paradise to sign up for a sailing charter to these sister islands in the middle of the Leeward Islands.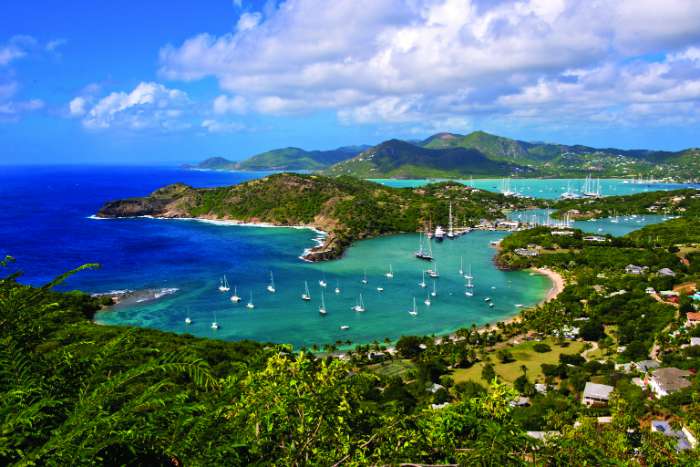 "It really is the authentic Caribbean experience," says Susan. "It's safe to travel to. The food, the people, and the beaches are amazing. There's a rain forest in the middle of the island, so you can zipline in the afternoon and relax on the beach in the evening.
"It's an escape for everything and anything. I've been to beaches everywhere, and Princess Diana Beach (on Barbuda) is the prettiest beach I've ever seen."
What else does she like about the place? Local steel drum music, the lack of overcrowding by tourists, roast corn sold on the side of the road, and the fact that it "still has the old British feel about it," says Susan.
You can also fly non-stop from Newark, NJ, to St. John's, Antigua; flights from the Washington, DC, area generally come through Miami.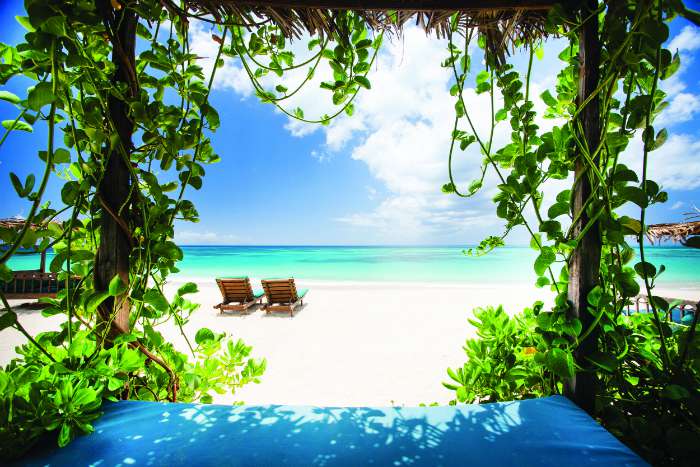 "There's snorkeling, horseback riding, the Black Pineapple Festival, fishing tournaments. Even if you're not a sailor, it's fun to be there for Antigua Sailing Week… You really have to come to see it."
The Moorings has a base in Antigua in the historic Nelson's Dockyard. Of the benefits of sailing there, the company website reads: "In addition to captivating clear-blue waters and short passages between anchorages, an Antigua yacht charter vacation also delivers line-of-sight navigation. Roughly 14 miles long and 11 miles wide, Antigua is enrobed by 54 miles of superior Caribbean coastline blessed with 365 uncrowded and unspoiled beaches."
Weather and Sailing Conditions
It's between 77-88 degrees Fahrenheit, with an average 81-degree water temperature. The Moorings notes: "Northeasterly winds of about 15-20 knots are the norm from November to May. Tidal ranges are typically slight, between 12 to 18 inches."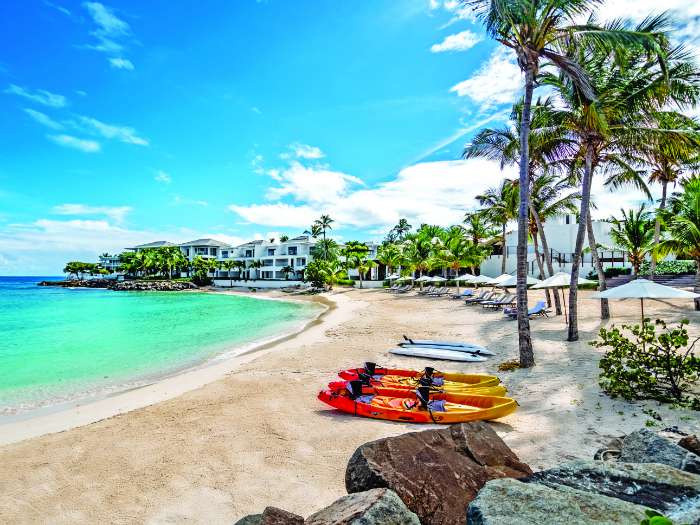 Things To Do:-
Do nothing! There are enough beaches to visit a new one each day of the year.
Snorkel among coral reefs and see Hawksbill sea turtles among other wildlife.
Dive deep blue wrecks, including the Pillars of Hercules and Antigua's world-famous Sunken Rock. Earn a diving certification.
Visit Fort Barrington: It safeguarded St. John's Harbour during the 18th and 19th centuries.
Zip-line in the tropical rainforest.
See the Admiral Nelson home and only working Edwardian dockyard still in existence (UNESCO World Heritage List).
Visit the Museum of Antigua and Barbuda in St. John's.
Visit Barbuda
To make your way to the sister island of Antigua, Barbuda, 27 miles to the northeast, you can sail a short bluewater passage (two to three hours), take a high-speed ferry (90 minutes), or a short flight or helicopter trip to this low-lying coral island of only 1500 inhabitants, many of them fishermen.
Barbuda boasts one of the world's largest frigate bird sanctuaries and is a protected area. Anchor your charter boat along the 15 miles of pristine white sand beach with no habitation in site. Visitors walk across the sand dune to find a local guide who will take you around to see the nesting sites.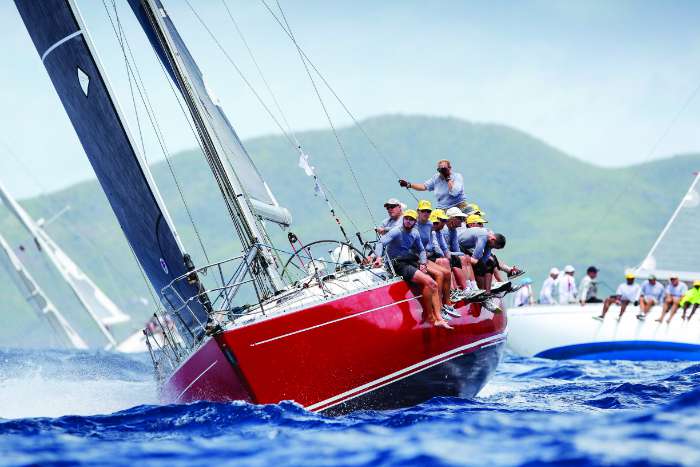 Racing Events
RORC Caribbean 600 (February 14-24, 2023): The series will include three days of racing followed by the main event; the 14th edition of the RORC Caribbean 600, a 600-mile ocean race.
Antigua Classic Yacht Regatta (April 19-24): To be eligible, entries are to have a full keel, be of moderate to heavy displacement, built of wood or steel, and be of traditional rig and appearance.
Antigua Sailing Week (April 29-May 5): Yachts from all over the world will arrive in English and Falmouth Harbours to participate in this sailing event. From small beginnings this regatta has developed over 50 years to become one of the preeminent yacht racing events in the Caribbean. Well over 100 yachts participate each year, ranging in size from 24 feet to over 100 feet. ~M.W.
Find more great charter sailing vacation ideas here.