A Catamaran Charter Vacation in the Spanish Virgin Islands and St. Croix
Over a leisurely President's Day week, my family of four joined some friends to charter a catamaran for a quick jaunt through the Spanish Virgin Islands and St. Croix.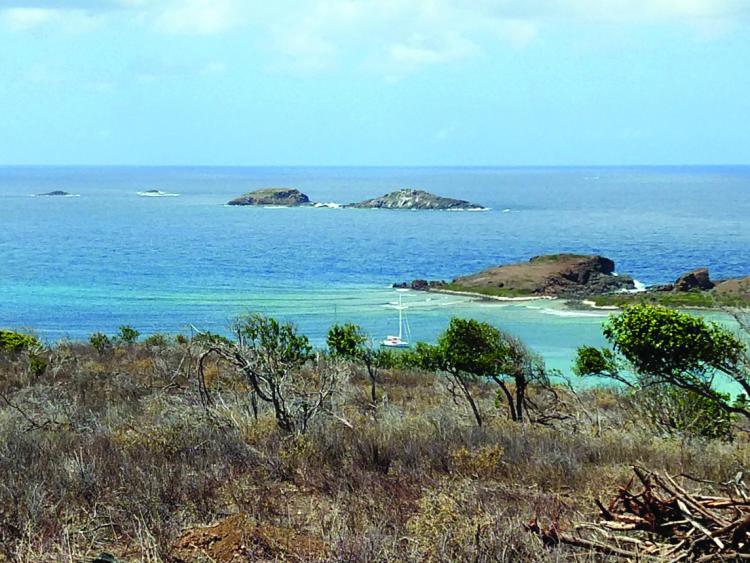 First Stop: Culebra
After a debriefing at the charter base in Fajardo on Puerto Rico's east coast, we set sail for Culebra, one of the larger islands comprising the Spanish Virgin Islands. Since Culebra is east of Fajardo, our initial "sail" was really a motor upwind, but soon the calm waters of Ensenada Honda welcomed us.
Exuding chill relaxation, Culebra is home to 1800 Puerto Ricans and several wildlife refuges. That leaves development at a minimum and high-rise condos non-existent. A meander through the main town of Dewey reveals some small, but ample grocery stores, a dive shop, and several restaurants. A driftwood sculpture of a giant man now greets visitors at the ferry terminal where a narrow canal splits the island in two. Culebra is home to one of the world's celebrated beaches, Playa Flamenco, and many visitors flock to its mile-long crescent of fine white sand, gorgeous water, and abandoned American tanks.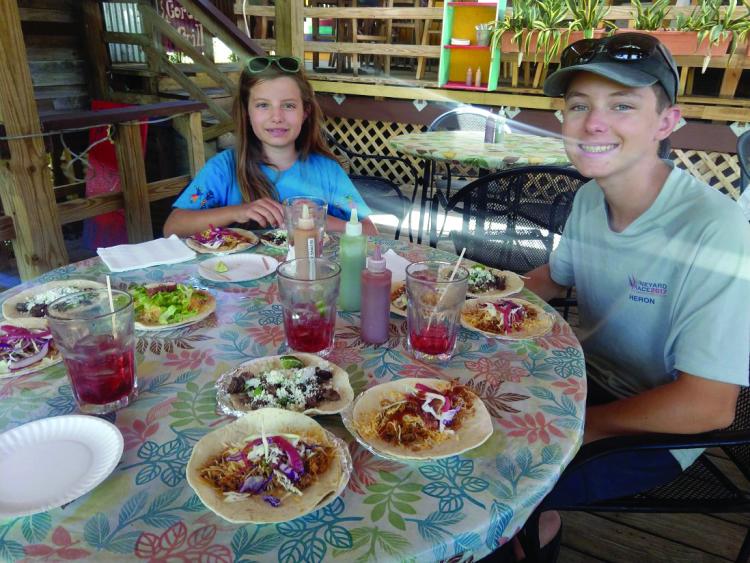 Alas, our stomachs were growling, so we skipped the beach for a much more obligatory stop: Zaco's Tacos. We first set foot in Zaco's six years ago, and it remains one of our favorite Caribbean restaurants. The outdoor patio hosts resident roosters alongside patrons. After munching on tacos, a trip down to the tire swing off the back patio finishes off the meal.
From Dewey, we made our way to the ever--tranquil Bahia de Almodovar. Several moorings are available, and it is also possible to anchor in the grassy bay.
Bahia de Almodovar served as an excellent base for two daytrips to Culebrita. For the first, we anchored off Playa Tortuga, aptly named for the many green turtles living all around the island. As at Playa Flamenco, a long crescent of white sandy beach welcomes sunbathers, but since the island is only reachable by private boat, only a few hardy sailors soak in the sun and surf.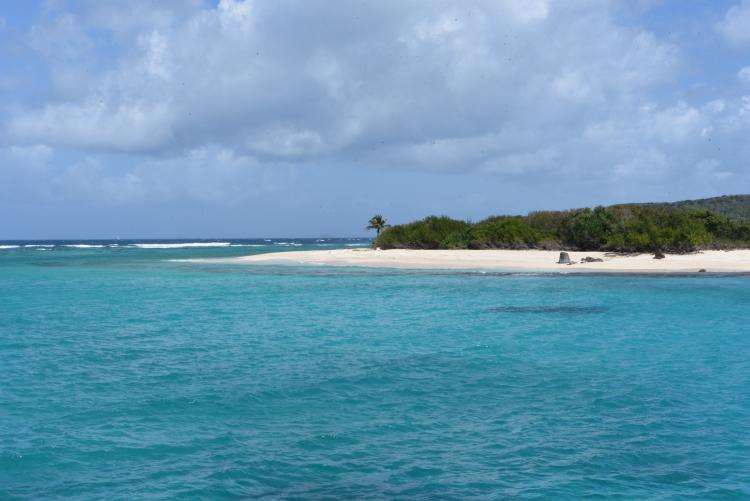 Nowadays, Culebrita is a national wildlife refuge, and thousands of hermit crabs have taken up residence there. Off to one edge of the beach are bubbly pools trickling the roar of the ocean waves into the more tranquil bay. Hiking trails lead to other beaches or to the old lighthouse at the top of the island.
For our second day on Culebrita, we noticed a customs and border patrol RIB anchored off a beach outside the entrance to the bay surrounding Playa Tortuga. The water looked calm, so we decided to follow the local wisdom and found ourselves anchored on a sandy bottom with tropical breezes and a pristine beach all to ourselves. Talk about paradise!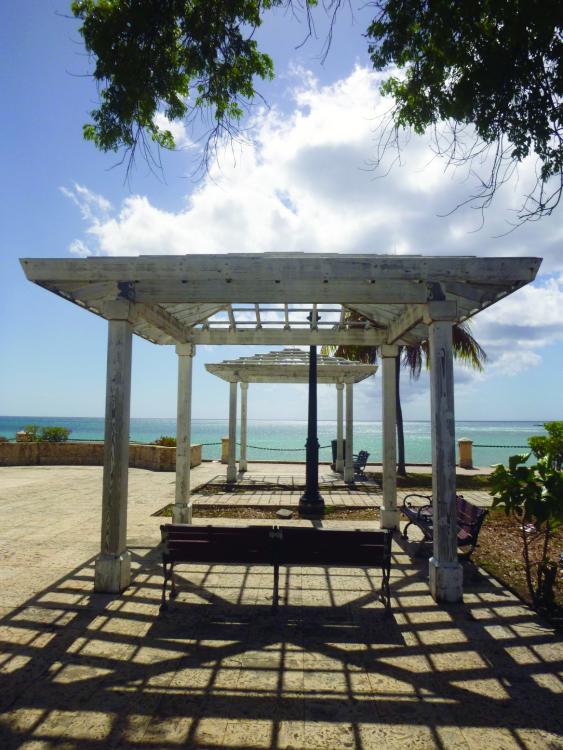 Second Stop: St. Croix
Midway through our charter, we sailed for St. Croix. Favorable winds helped us make the 43-mile passage in half a day. Soon we found ourselves anchored near the pier in Frederiksted in the early afternoon. We arrived with a cruise ship docked at the pier, but despite the extra bustle of cruise passengers, Frederiksted maintained a friendly, relaxed vibe. We played at the local playground, where the slide is still made of metal with low handrails, and got ice cream at a shop in town.
The next morning, three of our crew went scuba diving off the pier in Frederiksted. The waters around St. Croix enjoy a reputation for crystal clarity, and many dive sites make it a fantastic diving destination. One of the perks of diving the pier is the chance to glimpse sea horses. Colorful corals also make it memorable.