Cyclades offer beauty, variety, affordability, and lovely locals
Chartering in Greece can be a lifelong adventure since there are numerous cruising grounds in the Ionic, Saronic, and Aegean seas. The Cyclades in the southern Aegean are by far the most spread out and varied of any of the island groups with more than 200 islands in 1000 square miles of water. You could charter for weeks just in this area and never see it all.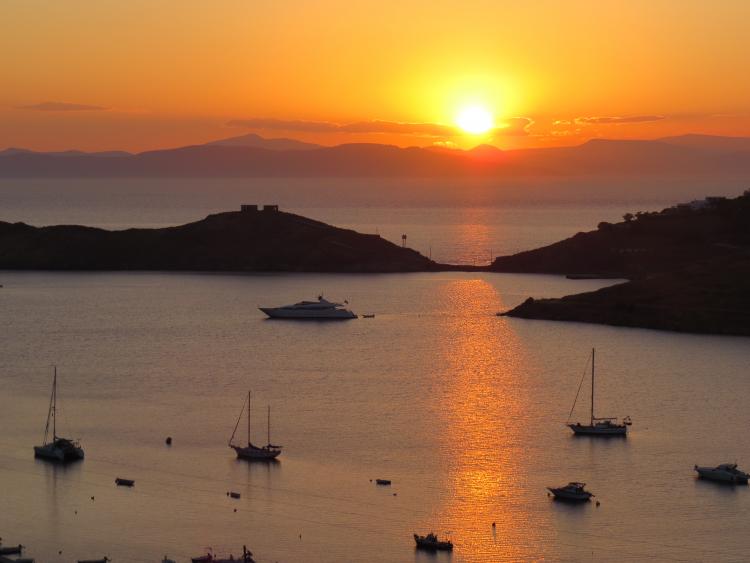 Greece is affordable, friendly, and right out of a postcard, but it can be a challenging place to manage a boat. First, there are at least three different ways to spell every island and town name, which makes navigation interesting. The old town on most every island is called Hora or Chora, which doesn't help. Second, the weather can change in an instant from windless heat to a roaring 40-knot Meltemi that will keep you pinned in a harbor for days. That said, the Cyclades is a must for anyone who wants to brag about having chartered in Greece.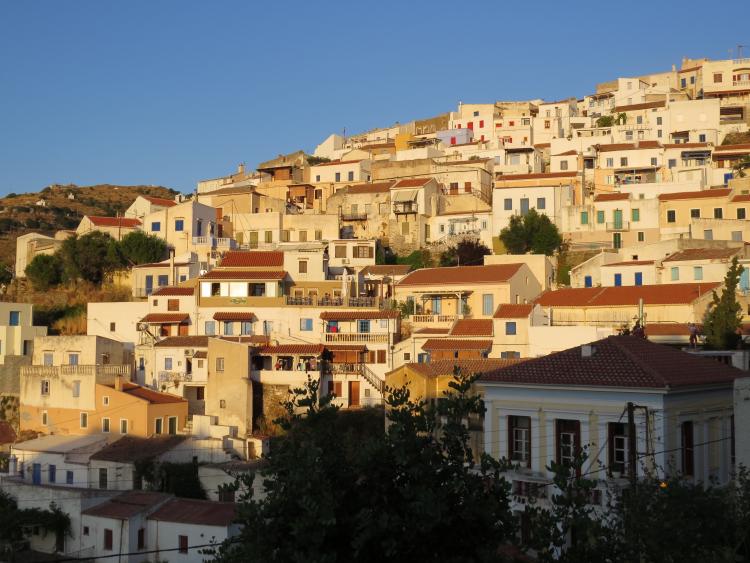 The closest island is Kea, recognized as a weekend destination for Athenian yachties. The island benefits from frequent rainfall (by Greek standards), so it's more verdant than the rest of the Cyclades, covered with olive tree terraces and beautiful vineyards. Touring the countryside is more akin to ambling through Italy. Like most villages in the Cyclades, Kea's town of Ioulida is practically vertical, built into a mountainside, which creates unbeatable views and memorable sunsets.
Almost a polar opposite of Kea's slow rolling vibe is Mykonos that seems to burst out of the sea, spilling chic eateries, artsy galleries, decorated staircases and quintessential white and blue architecture in every direction. Mykonos is where the beautiful people come to party. The main town is made up of narrow alleys where tiny restaurants are shoehorned into every corner. Fashion boutiques carry everything from designer dresses to handmade flip-flops. Souvlaki wafts on the breeze that curls around alley corners, and every door is a photographer's delight.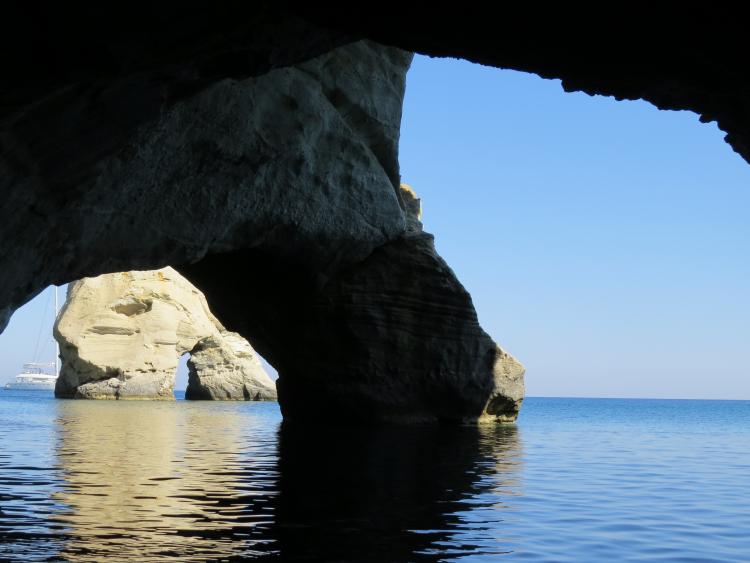 The adjacent island of Delos is one of the most important archeological sites in Greece and is considered to be the "heart" of the Cyclades. It's best visited by ferry from Mykonos as there are few decent anchorages nearby. The mythological birthplace of twins Apollo and Artemis, Delos is a vast and still active archeological site. It's a square kilometer of ancient homes, shops, and temples, some of them amazingly preserved and others just piles of ancient rubble.
Skipping farther south, Milos, made famous by the Venus de Milo that was found here by a farmer in 1820, is dry and white like a moonscape. The small harbor of Adamas on Milos has a circular town quay lined every evening with vendors, some looking like Zorba the Greek. They hawk excursions and promise unforgettable tours of the southern and western sides of the island, which are known for their caves and rock formations. But you can do this tour on your own boat without the hefty fees and dozens of tourists squeezed in with you. Just follow behind the tourist boats—about an hour back and pull into every dazzling anchorage just as they're leaving.
A dinghy ride into the topless cave of Sikia is positively sublime. Farther south, turn the corner to find Kleftiko. Like a Hollywood set, Kleftiko is an unreal playground ringed with caves and arches that can only be visited by boat and explored by dinghy. During settled weather, you can anchor here overnight.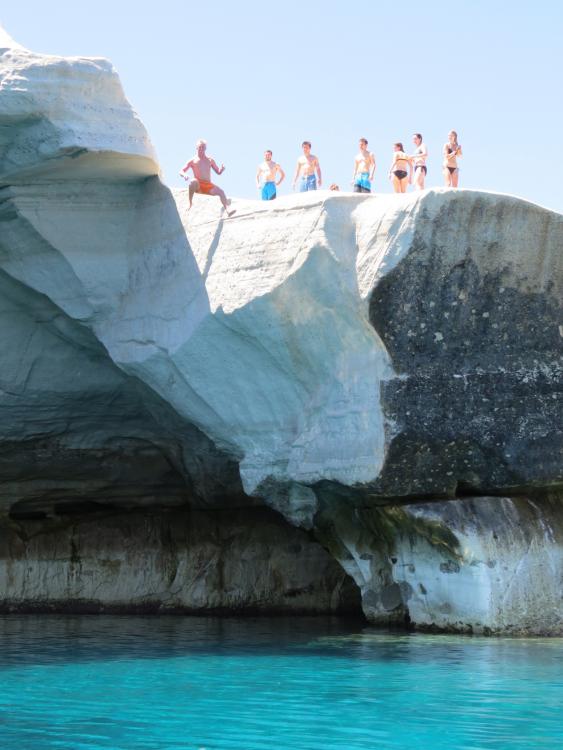 In the morning, continue your circumnavigation of Milos to Sarakiniko Beach, one of the most photographed spots in Greece. Made up of tall white sand cliffs and hundreds of caves, Sarakiniko can be visited by land as well as by boat so there may be dozens of people, many daring one another to jump off the alarmingly tall cliffs. Of course, on a boat, you'll have the better view and a crowd-free swim.
The natural beauty of the water, the glorious beaches, and the country's thousands of cute tavernas could keep a cruiser busy for many seasons, but Greece is far from a "beach and bar" destination. Instead, it's packed with history and masterful architecture. The friendly locals are just going about their daily lives, drying and mending their fishing nets, driving sheep herds, and generally enjoying a life that seems much less hurried and harried than our own. Although the signs and names can be confusing, there's very little about Greece that's not charming and genuine down to its villagers who are a reason in themselves to set sail in the Cyclades.
~By Zuzana Prochazka