Cruising the Canals of France: Cruising the canals and rivers of France is not your typical charter. Once you decide where and how you want to cruise, there are few other things to worry about except learning to manage the locks. There are no sails to tweak, no electronics to monitor, no dinghies and outboards to keep track of, no seasickness, and very little real navigation because you can hardly get lost on a river. And although the speeds may be comparable, life on a sailboat at six knots seems infinitely faster than life on a canal at five.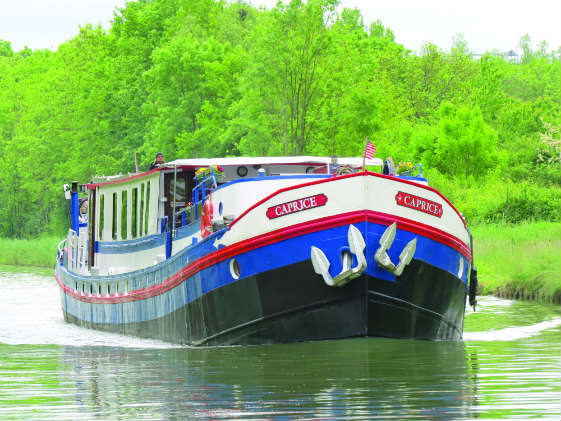 Whether you choose to self-drive a rental boat or get the luxury treatment aboard a full-service barge hotel, the following major areas of France can accommodate what may be the most relaxing vacation you've ever taken.
Canal du Midi/Southwest
By far the most popular, and therefore also the busiest, is the southwest Canal du Midi that joins the Canal de Garonne. Together they're known as the Canal des Deux Mers (Canal of Two Seas) because they link the Mediterranean and Atlantic at the renovated city of Bordeaux. The weather is usually quite good in the south, and you can visit famous towns such as picturesque Carcassone and Toulouse. Castles abound.
Center/Burgundy/River Saone
The Canal de Bourgogne, Canal du Centre, and the rivers Saone and Seille form a network in the central portion of France that gives you miles and miles of countryside to explore. Visit a hidden gem named Dole or dock in Dijon for a nice historic city feel. There are literally thousands of miles of waterways to explore, so target the portion that most interests you.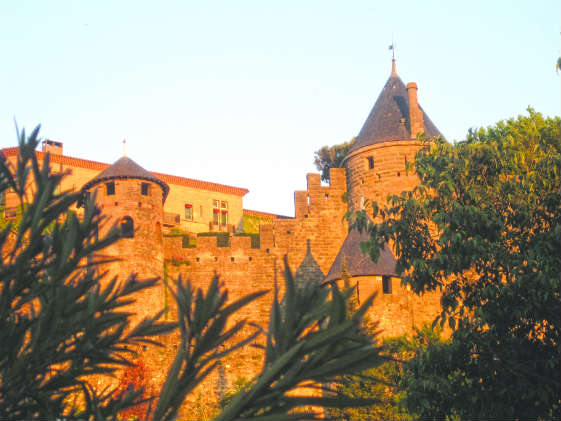 Brittany/Loire
Western Europe has a variety of rivers and canals including the Canal de Nantes in Brittany, which connects several rivers in the region. Cruise along next to small chateaux and cathedrals or hire a day boat to explore farther afield.
Northeast France
Alsace-Lorraine is just north of the Burgundy region and closest to Germany, whose influence you can see in both the architecture and the cuisine. Some of these waterways were built 200 years ago for commerce, and you will pass through miles of vineyards and farmland.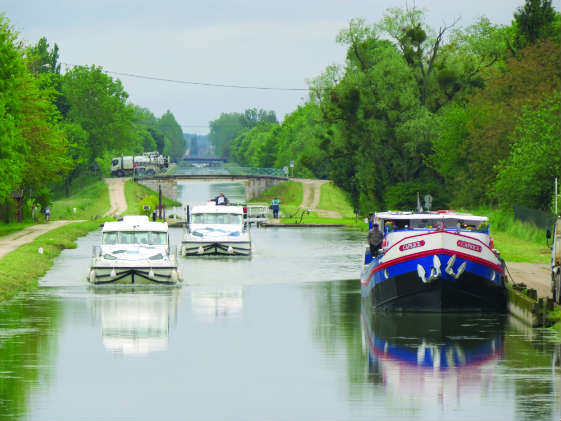 Nord/Picardy
The north of France covers the canals in Normandy and the upper Loire valley. You can navigate the Canal du Nord, the Canal de Saint-Quentin, and the Canal de Somme and visit the town of Amiens, one of France's oldest settlements. Go farther north to Saint-Valery-sur-Somme where William the Conqueror set sail for England in 1066.
You need only decide whether to self-drive or let someone else take care of everything for you. The barge hotels carry from four to 20 passengers and can be chartered for a week or two. They're usually staffed with a captain, a deck hand, an activities director, and chef. Some include wine tastings at every gourmet meal, excursions via a van that joins the barge at various destinations, and bicycles so you can explore the countryside.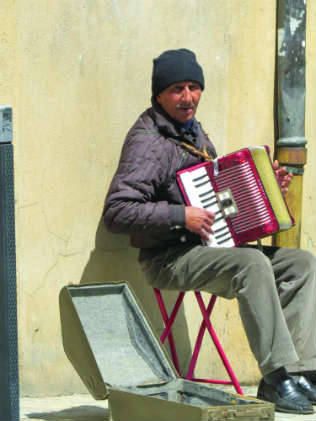 These floating hotels are colorfully painted, have flowers in the window boxes, and are themselves a part of the scenery. You won't have to lift a finger while you lounge on deck and you have the benefit of local knowledge, so you won't miss a thing. Because the crews are usually multi-lingual, you won't need to stress over a language barrier. Prices range from $2000 to $5000 per person depending on the season, location, and barge amenities.
By contrast, a canal rental boat will put you in the driver's seat. You don't need a license to drive one, and after your first lock, you'll get the hang of it quickly. These boats are floating RVs that come with a galley, two or three heads and two to four cabins. Some include a table, chairs, and a parasol on deck, and you can rent bikes for an extra fee.
You set the itinerary (usually with the help of the base manager) and stop wherever and whenever you like to wander through small towns or take an extra day in the large cities to visit museums and soak up the culture. A self-directed tour usually requires a bit more research so that you don't miss any highlights, or you can just stop where the big barges do and check out what they're doing. Dust off that high school French, but don't worry, it doesn't take much to communicate with the lock-keepers, and the locals are friendly. Prices depend on the length of the tour, the season, the size of the boat, and the charter company. ~by Zuzana Prochazka
Self-Drive Canal Boat Resources:
Le Boat: various locations, leboat.com
France Afloat: various locations, franceafloat.com
Freewheel Afloat: various locations, freewheelafloat.com
France Passion Plaisance Travel: various locations, houseboat-hire.com
Locaboat Holidays: various locations, locaboat.com/en
Minervois Cruisers: South of France, minervoiscruisers.com
Nicols: various locations, boat-renting-nicols.co.uk
All Inclusive Luxury Hotel Barge Cruises With Crew:
Barges In France (Edgewater MD): bargesinfrance.com