Lake Michigan Can Be Magical for Sailing Charters
Eternalized in the short stories of Ernest Hemingway, Northern Lake Michigan is magical. One of the most popular charter destinations here is Traverse City, MI, located at the foot of Traverse Bay on the lake's northeast shore. Great Lakes Sailing Company runs a fantastic charter company in Traverse where I picked up a beautiful Jeanneau 349.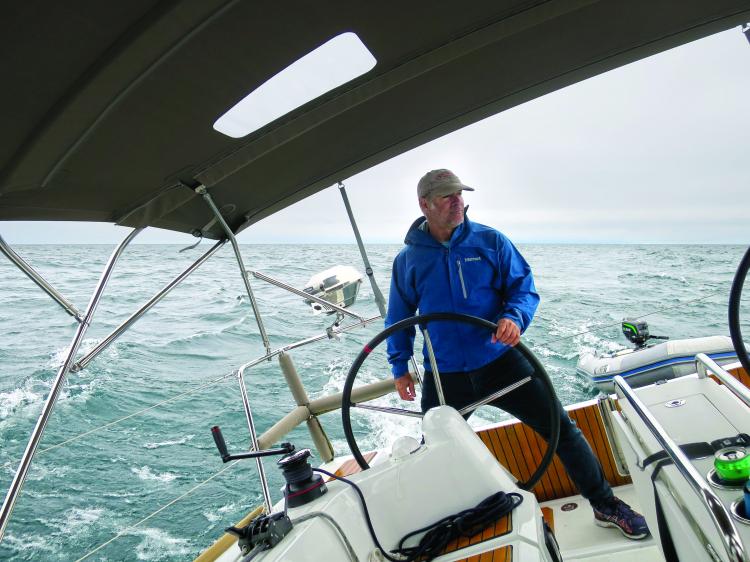 Traverse Bay is a well-protected, 40-mile-long, 10-mile-wide bay that has a variety of beautiful sheltered bays and anchorages. One of the things that hit me when I first laid eyes on Lake Michigan was the magical colors of the waters. I was expecting rather gray brown lake water; instead, I was treated to shades of sapphire, turquoise, and cerulean blue that I would more expect to see in the Caribbean.
Dividing Traverse Bay into two arms (east and west) is Mission Peninsula. This little tongue of land has a surprising number of incredible wineries that grow a wide range of varietals: including delicious pinot noirs, pinot grigios, chardonnays, and cab-francs. One winery I was especially impressed with was Bonobo Wineries. I had the pleasure of meeting owner Todd Oosterhouse, a Traverse City native who is not only passionate and devoted to the land he calls home, but also to the art of making wine.
Many of the wineries here incorporate amazing and exotic food pairings with their wine tastings, so bring along your appetite.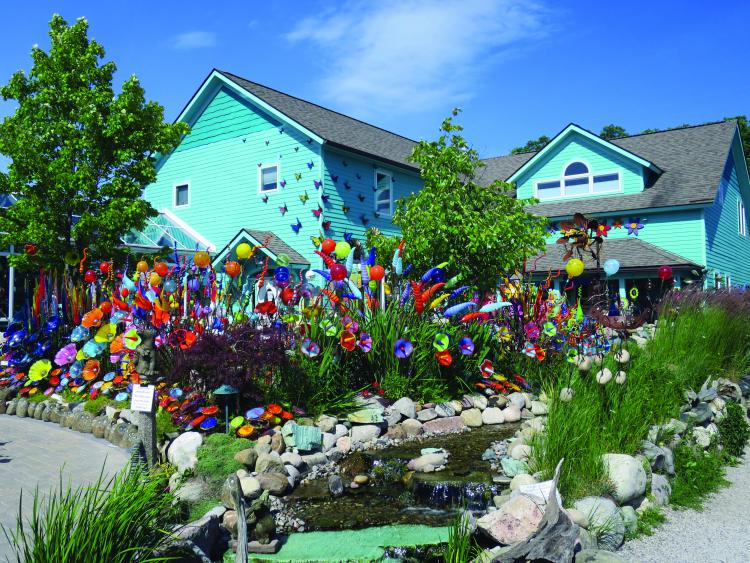 After feasting on local grapes and grub, I headed over to Sutton's Bay on the west side of Traverse Bay. There's a beautiful long sandy beach that's great for swimming and sunbathing. If you're a beer fan, you'll find a great selection of home brews at the Hop Lot Brewing Co. This unique outdoor-indoor bar/restaurant/brewery is only a short walk from the anchorage, and they regularly have live music.
North of Sutton's Bay is another great port and town, Northport. This idyllic little town has a quiet little main street, rife with eclectic shops, a farmer's market, and a wonderful little bakery.
Leaving Traverse Bay, you enter the main body of Lake Michigan. For those who are new to Great Lakes sailing, it's a big body of water that is bordered by four states: Michigan, Wisconsin, Illinois, and Indiana. As there is a lot of territory to cover here, I kept my trip focused on the northeast corner of the lake.
Just north of the mouth of Traverse Bay is a beautiful town with an equally beautiful name: Charlevoix. Cutting the town in half is a channel that passes from Lake Michigan into Round Pond, which is a small, well-protected lake that has great anchoring. If the anchorage there is full, you can continue on to Lake Charlevoix, the third largest lake in Michigan. With 56 miles of shoreline to explore, it's a touring destination on its own and a good option when conditions on Lake Michigan get too rough.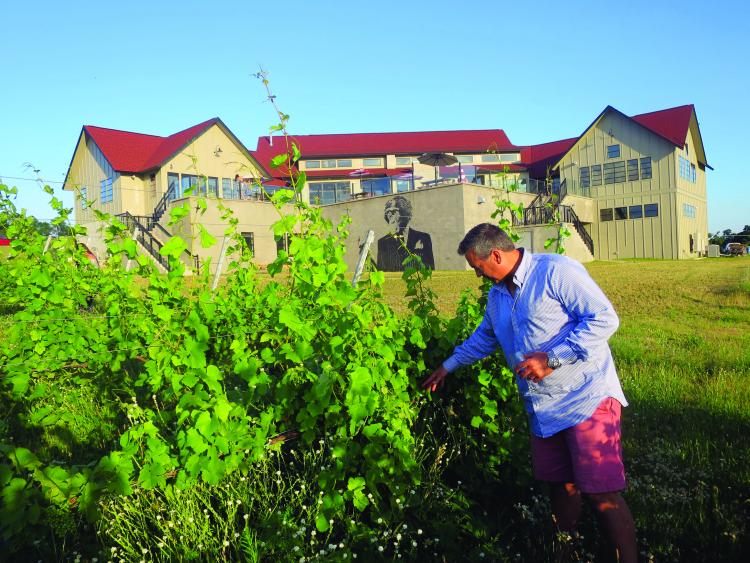 A little farther north in Little Traverse Bay is the much-visited town of Harbor Springs. This relatively upscale hamlet is very popular during the summer with boaters and landlubbers. If you like shopping and a wide selection of eclectic eateries, this place should be on your itinerary.
If you want to poke around Hemmingway's old stomping ground, Petoskey is just across the bay from Harbor Springs (his family had a camp in Petoskey back in the day). In contrast to Harbor Springs, Petoskey has nice local feel. It's also a convenient place to provision, as the prices are a bit more reasonable than you're likely to find in the more touristy towns. They also have a great sporting goods store if you've lost your sunglasses or seek fishing tackle.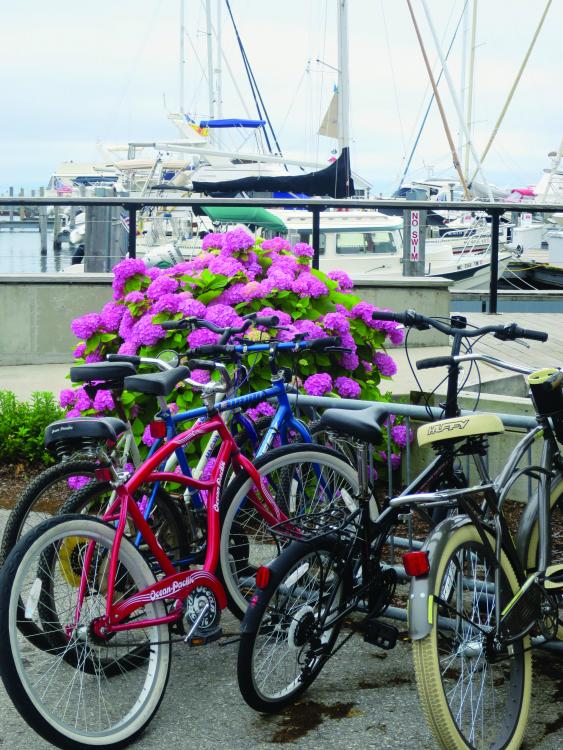 Important to note: don't underestimate the dangers of Great Lake sailing. The Great Lakes are large bodies of water subject to some extreme weather patterns (i.e., Gordon Lightfoot's "The Wreck of The Edmund Fitzgerald"). That being said, the nice thing about chartering out of Traverse Bay is that it's well protected from the heavy stuff, and there's much to explore. If wind and weather look a little too intense, you can just gunkhole around the bay, drinking locally made wine—not a bad way to spend a sailing holiday.
Helpful Links
Attractions and Eateries
Mission Peninsula: Bonobo Wineries
Sutton's Bay: Hop Lot Brewing Company
~By Eric Vohr