Scenic Sailing in West Sweden, a Nice Change From the Med
Sailing in Sweden provides a nice change from standard Mediterranean or Caribbean cruising. What you won't find here are a lot of white sand beaches and warm waters. Instead, you will be rewarded with 270,000 islands and seemingly countless bays, inlets, and fjords—and of course all those cute, colorful, painted houses that Sweden is famous for.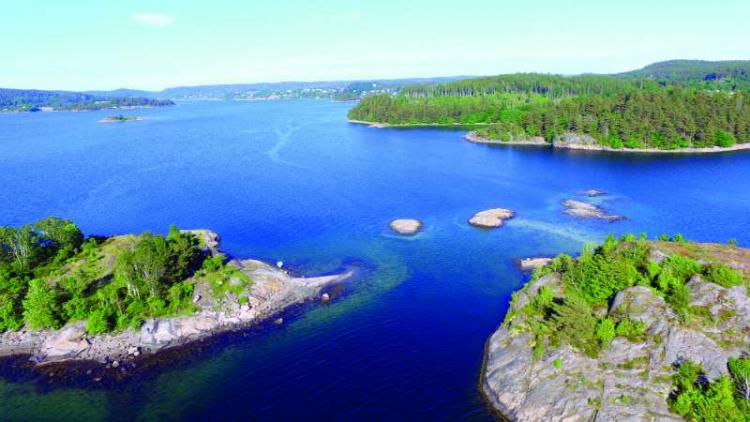 One of the top sailing destinations here is Gothenburg (Göteborg), which is situated on the west coast of Sweden where the North Sea meets the Baltic Sea. It's a beautiful historic city with many great attractions, beautiful foot and bike paths along the waterfront, fantastic botanical gardens, and unique dining options. One of my favorites is the relatively new Skanstorget, a wonderful three-level restaurant built on a hill with eclectic food, pool-side dining, and an amazing view of the city. If you want to dine on the water, Tyska Bron Havsbar is built on a barge on the city's main canal and also has great food. For lodging, a great hip spot is historic Hotel Flora, conveniently located in the center of town.
Yachtcharter Göteborg is the place to charter boats here. They have a great fleet of new Bavaria Yachts. The owners are very knowledgeable about sailing the region. Their base is a short taxi ride from downtown. However, you'll want to provision in the city, where you'll find a number of large grocery stores.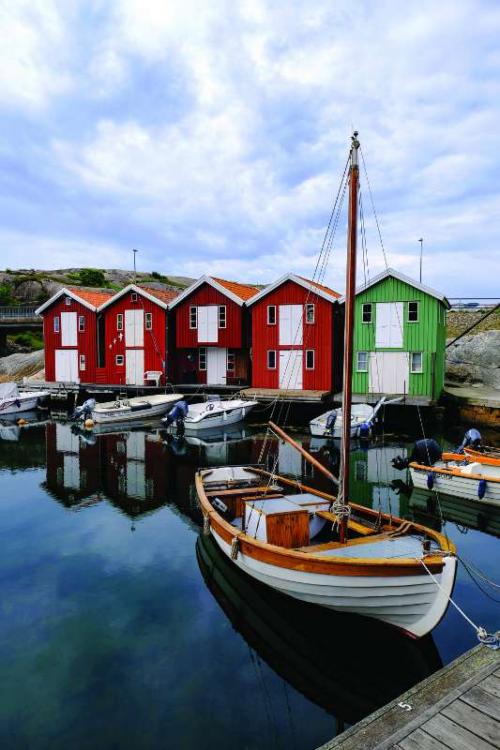 The hardest thing about sailing out of Gothenburg is deciding where to go. With so many islands and so many choices, it takes a lot of time to plan this trip. So, I highly recommend you do some research beforehand. In general, the islands to the south are more populated and less rocky. Whereas heading north, the islands lose their vegetation until you're basically sailing in what some describe as a lunar landscape.
I could not even begin to cover all the great destinations you'll find here, but here are a few of my picks: Vrångö is one of the quietest and least developed islands in the southern archipelago. It's an easy 10-nautical-mile sail from Gothenburg, and there are a number of nice bays on the island to anchor in or grab a mooring ball and also a marina in the village. From the main village you can enjoy a five-mile hike through a nature reserve. Vrångö is touted to be the best bathing island in the Gothenburg area, with 25 small and large beaches.
If you make it to Vrångö, be sure to stop in and talk to Håkan Karlsten. He owns a really nice pier-side resort called Kajkanten and is easy to find since his family dates back 300 years and everyone knows him. He'll tell you everything you need to know about the island and has a lot of good sailing knowledge of the region.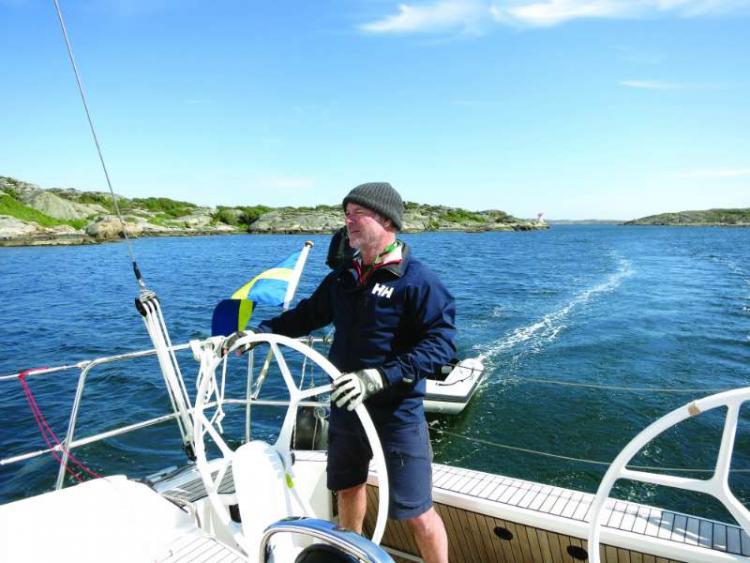 Heading north you should definitely check out Marstrand. This historic seaside village is home to Carlsten Fortress, a national landmark. This stone fortress (and prison) was built in the mid-17th century to protect the region from attack. It expanded over the years, with the work mostly done by prisoners.
A tour of the fortress is a must-do, as is a tour of the town. But the largest attractions in Marstrand are the many wonderful restaurants that have sprung up along the waterfront. One of the best is Lasse Majas Krog, which is right in front of the main marina and offers a wonderful seafood-inspired menu and great outdoor seating.
Härmanö Island is also worth a stop. Härmanö has a beautiful historic fishing village called Gullholmen, with tiny colorful houses all crammed together along the water. It also offers amazing and extensive hiking trails. A word of warning: these trails are not very well marked. So bring good sturdy shoes, food, water, sunscreen, and give yourself plenty of time.
If you like long sailing days (and with 18 hours of daylight available in the Swedish summer this is easy to do), head up the inside passage on the east side of Orust Island. Of interest here is Anfasteröd Gårdsvik. It's a historic seaside farm run by fourth-generation descendants of the original family that built it. In keeping with Sweden's country-wide initiatives towards sustainability and green industry, the resort uses renewable energy, sources organic and local ingredients, and has restored and uses many of the farm's traditional buildings.
One of the nicest accommodations they offer is the home once occupied by the farm's original blacksmith. This small but accommodating wooden waterfront cottage painted in the classic "Swedish Red" is an absolute delight, as is the wonderful breakfast the resort serves each morning right to your door.
The resort has a number of great nature trails that lead along the coast or to a beautiful lake on the property. They also have kayaks, canoes, and small motor skiffs for rent and plenty of great islands to explore in the waters off of the resort's coastline.
If you have time to keep heading north, you can make the final trek to Smögen, which is one of the region's most beautiful and iconic sailing destinations. It's a 16th century fishing village that originally covered several islands. These islands were so close together and space became so tight as its population grew, the town is now considered a single island.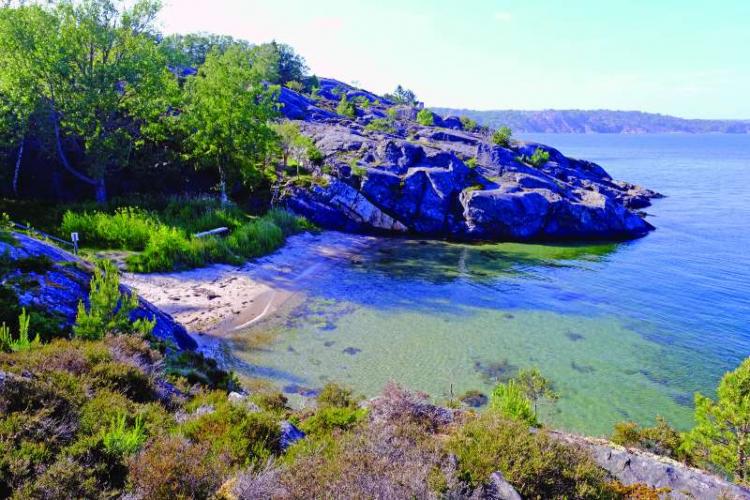 Smögen is best known for its 2000-foot-long pier, along which you can find old fishing huts, shops, and restaurants. This is one of the most popular tourist destinations on the Swedish west coast, well known for its fish, prawns, and other seafood delights.
It's pretty tight getting into and around in Smögen, so it will test your sailing skills, especially if the wind's blowing (which it tends to do up there). You'll also likely have to perform in front of a lot of tourists and other sailors, so have your "A game" ready.
Of course, these are just the populated areas. Remember, there are thousands and thousands of islands in the waters off of Gothenburg, most of which are uninhabited or just host a couple of farms and some goats, so the possibilities are endless. Simply said, if you like to explore and adventure, you have found heaven here.
~By Eric Vohr