Ted McElhinny started sailing when he was six years old. He grew up in Pennsylvania with his parents, Wilson and Bobbie, and his brother, Ward. His family loved sailing and took advantage of every opportunity to be on the water. In 1982, Ted's father purchased a new 38-foot Shannon sailboat with the hope of one day retiring and cruising the Caribbean with Bobbie. He christened the boat, Garandara, a tribute to their Irish heritage, and the family treasured all their trips aboard. Their first years' adventures included a race from Marion, MA, to Bermuda, and returning to Oxford, MD, which became the boat's home. Bobbie served as navigator on the race using only celestial navigation.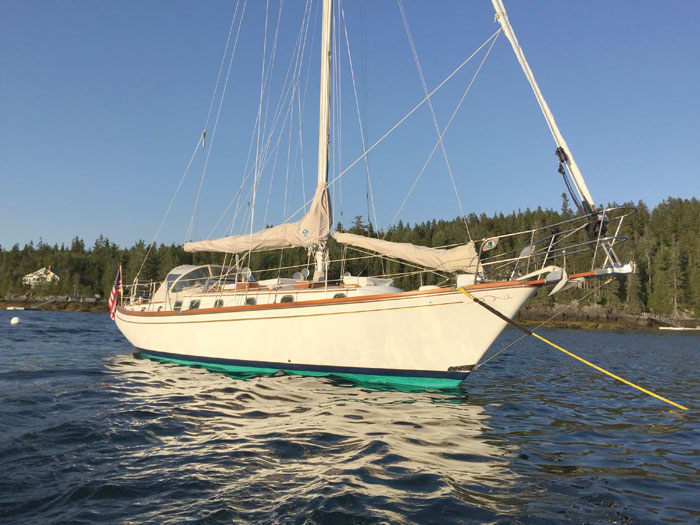 Ted was in his early 20s and married to his wife, Stacey, when his father purchased Garandara. They enjoyed it so much that when the opportunity arose, they moved from Pennsylvania to Easton, MD, to be closer to the water and the boat. Unfortunately, Ted's mother became ill, and Wilson decided to sell the Shannon in 1990. At that time, Ted was not in a position to purchase the boat, so she was put on the market. Just before she was sold, Ted was able to take his oldest daughter, who was only 12 days old at the time, on her first cruise.
The new owners, Fred and Judy, owned the boat for 22 years. They lived in Philadelphia and later moved to Easton where Fred and Ted would often see each other. During this time, Ted owned a sailboat, but was looking to upgrade to a bigger and better boat and eventually sail to the islands, not unlike his father's dream. He looked at lots of boats but never quite seemed to find the right one, always comparing each of them to his parents' "perfect boat." Over the years, Fred and Judy cruised around Maine and Nova Scotia and finally, after Fred's passing, Judy sold the boat in 2012.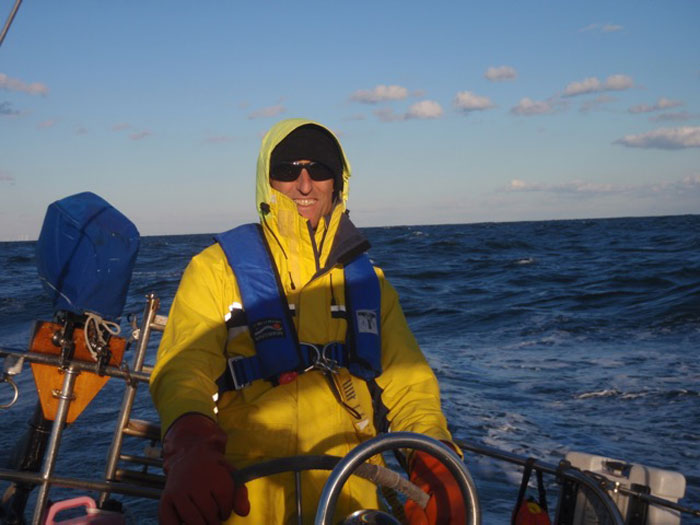 The new owner, Andrew, worked at a dock in Maine, where Fred and Judy had in the past frequently visited. Soon after he purchased the boat, Andrew went to the manufacturer's office to obtain the name of the original owner. There, he discovered that the hull was commissioned to Ted's parents. He began to do more research. Andrew contacted Wilson, and the two ended up becoming good friends. Ted was also introduced to Andrew, and they kept in touch regularly. The families became so close that Andrew and his fiancé ended up staying with Wilson, who had moved to Idaho, for four nights to attend a wedding nearby. During that trip, unbeknown to Ted, Wilson requested Andrew give Ted first right of refusal if he ever decided to sell the boat.
Andrew now works for Wooden Boat Magazine and recently decided to sell the 38-foot Shannon after owning her for four years. He sent Ted an email asking him if there was any interest and informing him of his father's request. "This could change our life," Ted said to his wife, Stacey. He immediately let Andrew know that he was interested, flew to Maine, and went for a sail.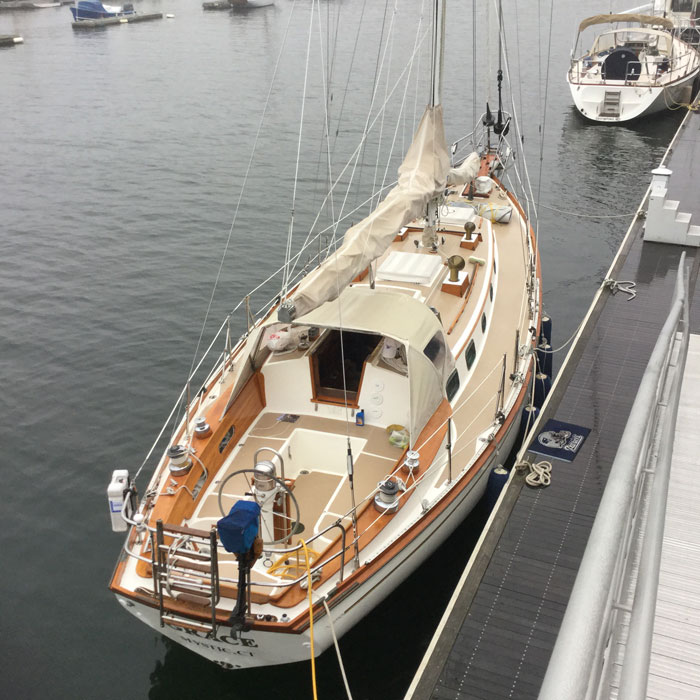 Ted was beside himself with excitement. The boat was just as amazing as he had remembered. Although Ted and Stacey were already sailboat owners, she was onboard with buying his parents' old boat. Ted asked Damon Hostetter, a longtime friend, accomplished sailor, and yacht executive at Jack Martin & Associates to accompany him. Ted also asked Damon because of his boating expertise. His background included both Transatlantic and Transpacific crossings and leading the U.S. Naval Academy midshipmen in sailing and racing events around the world when he served as director of the Academy's offshore sailing program.
Ted's brother, Ward, joined them for the trip. Ward, another avid sailor, had previously made several passages from Boston to the Caribbean where he wintered on his own boat. Ted would often visit him, and together they would sail around the islands.
Within three weeks, the boat had been surveyed, and the trio traveled to Maine and prepared for the cruise home to Oxford. It was a whirlwind of activity. Ted remarks, "Many thanks to Damon who not only helped me sail the boat home, but also set me up with the proper coverage quickly, making this whole deal work out in a very short period of time."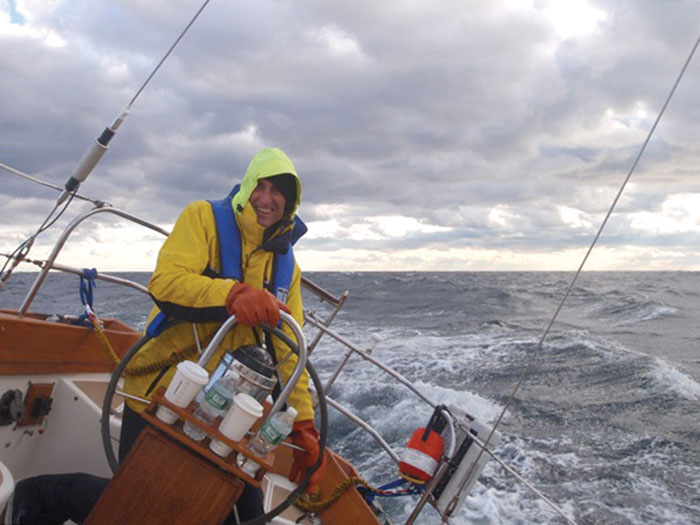 It was a rough sail back, but the boat did great, as Ted knew she would. The three returned safely to Maryland.
Ted and Stacey have decided to name the boat, Full Circle, as the bond between her owners has connected these boating families and returned the boat to her original home. So many memories have been created, and the family is looking forward to many more to come.
by Abby Graves, edited by Kathy Hostetter