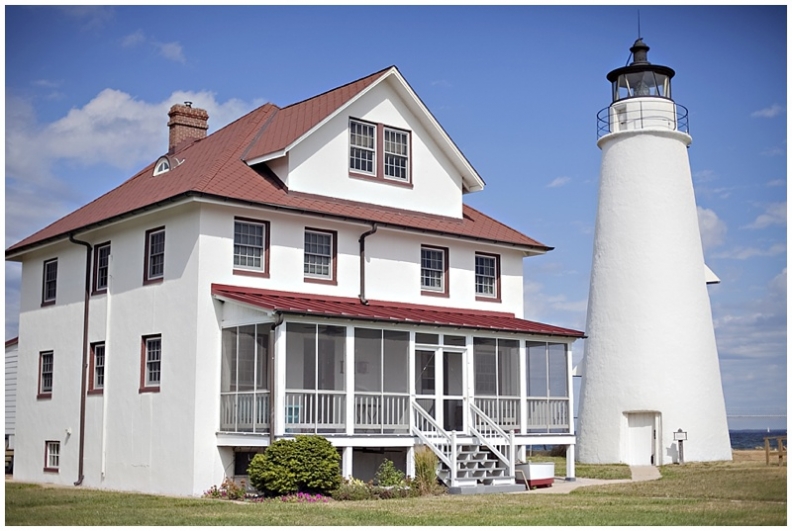 Did you know that the Cove Point Lighthouse, located in Lusby, Maryland, can be used as a vacation rental? Visitors may rent the entire site for three, four, or seven nights and accommodate up to 16 people; or rent just one side of the duplex and sleep up to eight people.
Listed on the National Register of Historic Places and cared for by the Calvert Marine Museum, the Cove Point Lighthouse has been lovingly restored and repurposed so that it can now be enjoyed by everyone. The active lighthouse and keeper's home sit on a seven-acre point of land in one of the narrowest points of the Chesapeake Bay. It was established in 1828, making it the oldest continuously operating lighthouse in Maryland and the fifth oldest existing lighthouse on the Chesapeake Bay.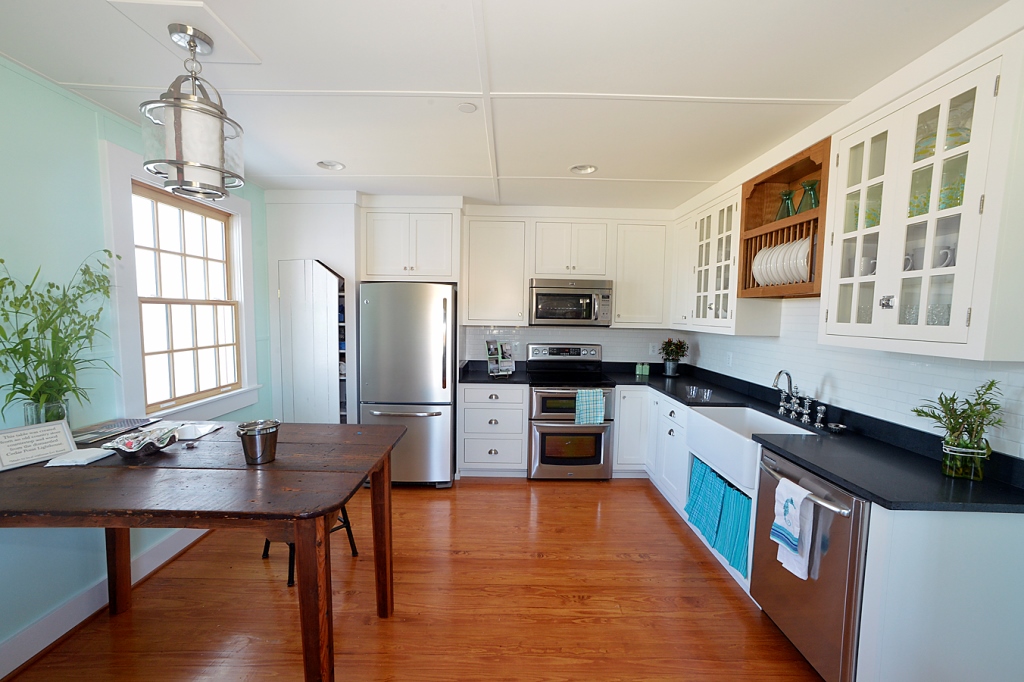 The site is an idyllic place to slow down and enjoy uninterrupted time with family and friends. Since this mixed-use lighthouse property is still a fully functioning site, in addition to being a vacation rental, it continues to welcome the public for tours of the grounds from 1 p.m. – 4 p.m. on weekends and holidays, May through September and daily June, July, and August.
The light-keeper's house was originally built in 1828, but enlarged in 1925 to make it a duplex for two keepers and their families. Now 2 ½ stories, the keeper's duplex has been fully renovated. It has a total of six bedrooms, four full bathrooms, two half bathrooms, two washers and dryers, Wi-Fi, brand new custom kitchens, central heat and air, a screened porch, and all the modern comforts and conveniences of home. Many of the home's original features have been retained and restored, including hard pine floors, cast iron heaters, deep window sills, original doors, moldings, and eyebrow windows. The interior is decorated with a mix of old and new and includes original artwork, pieces from the museum archives, locally built furniture, as well as one-of-a-kind kitchen tables made from the reclaimed wood of the dismantled Cedar Point Lighthouse and a local general store. The kitchen cabinets were handcrafted locally and the new tile captures the character of a 1925 home. Adding interest to the site, portions of the drywall have been removed to expose some of the features of the original 1½ story home, which were covered when it was enlarged in 1925.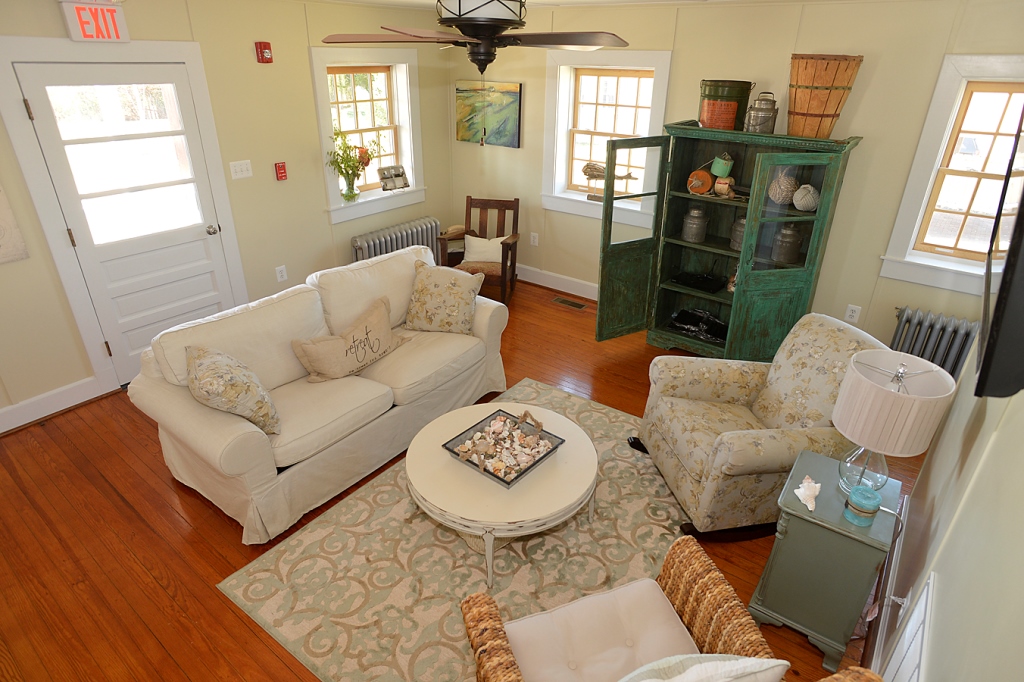 Four acres of the grounds are fenced with a private entrance and direct access to the beach. In addition to the 40-foot high brick light tower dating back to 1828, other buildings on the site include the 1901 fog bell building, a small cottage built in 1950 which is used as a visitor center, and a brick building housing the Coast Guard's radio transmitter and emergency diesel generator, also dating from 1950.
If you are interested in reserving a three, four, or seven day stay at the Cove Point Lighthouse, click here, email purdyma@co.cal.md.us or call (410) 326-2042 ext. 17.