John Cosby, managing director of Annapolis Sailing School, started working there as a junior instructor in 1977, came back every summer in college, and then stayed on full-time as the marina manager. He even met his wife Hilary at the school. John did move onto another career yet returned to manage the school in 2014 under new ownership. With heartstrings and hard work linked to its history, John looks forward to celebrating the school's 60th anniversary next summer!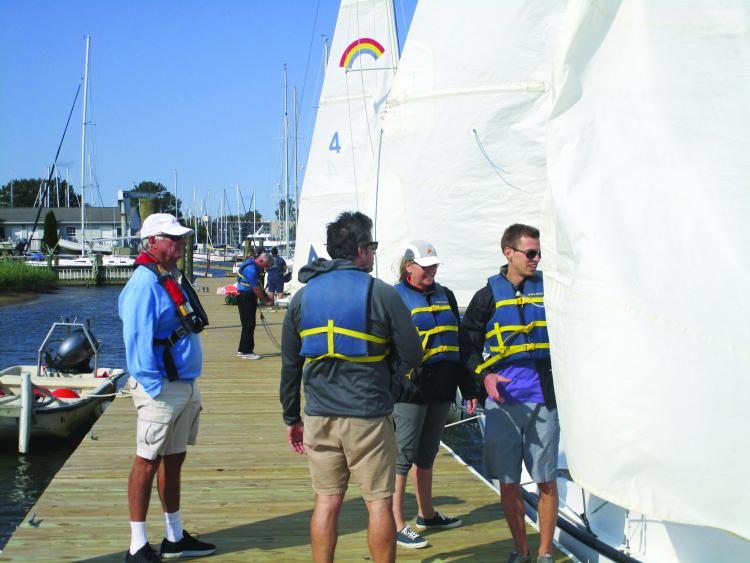 What's changed at the school since 2014? A lot, says John. "The fleet has been upgraded, although we still operate with the Rainbows, we've modernized 15 of them… they're all spiffy now! We added two Beneteau 37s to our cruising fleet for 103 and 104 certifications (ASA). Our Farr 23 performance boat is run by students in the Annapolis Yacht Club Wednesday Night Races—they have taken podium finishes in PHRF 2.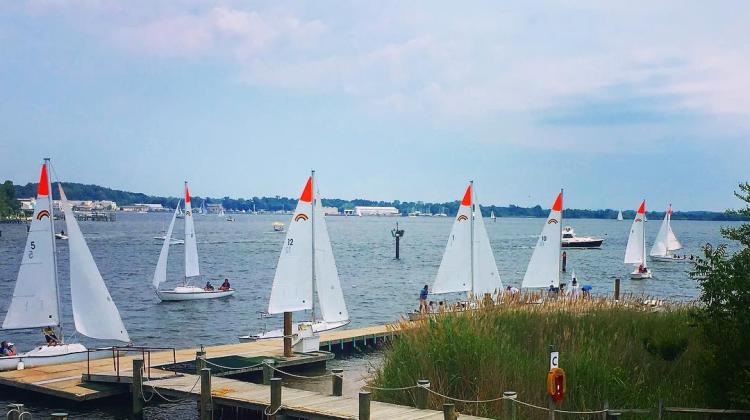 "Kidship has grown incredibly. We have more boats: RS boats, Zests (intermediate), Americans, FJs, Lasers, two Hobiecats—the kids keep coming back, so you have to give them something new to do. We're not a competitive school, but the Hobies and Zests give them something new."
Anyone who cruises out of Back Creek has noticed improvements to the property on Chinks Point. "We want more people to enjoy the property," says John. "Missy Jones from Barks Road Landscape helped us knock down old sagebrush–style stuff. The property looks better with new plantings. The city has allowed us to do some dredging, and we've built better beaches on the creek and on the Severn. The wave attenuator has knocked down the big wave action in the creek—and a lot of people have done yoga on it (SpinSheet's editor included!).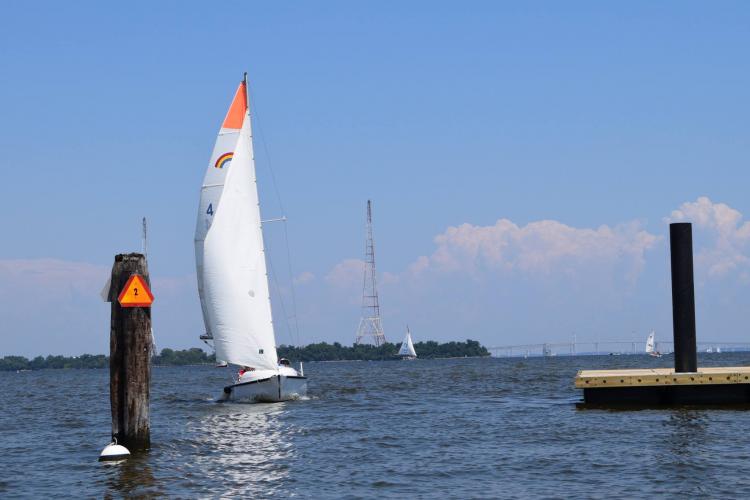 "We painted the building. We renovated the bathrooms. Our big shop now is ready for engine demonstrations, with an audience. We built the sail shed into a nice graduation spot. We got rid of the concrete docks and now have floating docks that we can pull out and allow some sunlight to reach the bottom at the end of the season, which helps the health of the creek a bit.
"We have solar on top of the building, so we are carbon neutral here. We get money back from BGE in fall and spring when we don't use the air conditioner."
The Annapolis Sailing School staff will celebrate its anniversary with festivities come summertime. To learn more, visit annapolissailing.com.