Freedom Boat Club of Maryland and Washington DC owners Larry Goldberg and JoAnna Goldberg recently received three award recognitions at the 2017 Freedom Boat Club National Franchise Conference held in Ft. Myers, FL.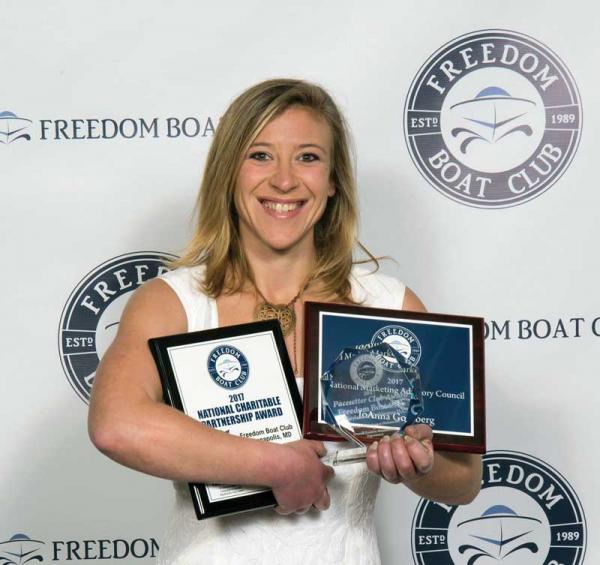 The Goldberg's were named to the franchisor's Pacesetter's Club representing the top 10 franchises in North America. Two marketing awards were also presented including participation in the National Marketing Advisory Council and as a National Charitable Marketing Partner for their work and contributions to the Big Brothers Big Sisters of America national marketing campaign.
"We are very pleased to have recognized the Goldberg's for their outstanding efforts this past year," said John Giglio, Freedom Boat Club president and CEO. "They have established a growing and vibrant operation and we are very proud of their achievements."
"It's an honor to receive such distinguished recognition as a top performer within the oldest and largest boat club in North America." said JoAnna Goldberg. "It motivates me to continue working hard to share my love for boating by helping create memories that last a lifetime for new and veteran boaters alike."
Freedom Boat Club is the nation's oldest and largest boat club, with more than145 club locations operating in 29 states and Canada. For more information about Freedom Boat Club in Maryland and DC, call (443) 458-8047 or visit freedomboatclub.com.