Meet Ken Comerford, Who Successfully Mixes Sailing, Work, and Family
Most of us can agree that family, career, and household obligations highjack most of our leisure time—that valuable and shrinking commodity when we would pursue activities and hobbies we love. It's also a fairly safe bet to surmise most of us wish for more time on the water. Meet Ken Comerford. He's figured it out.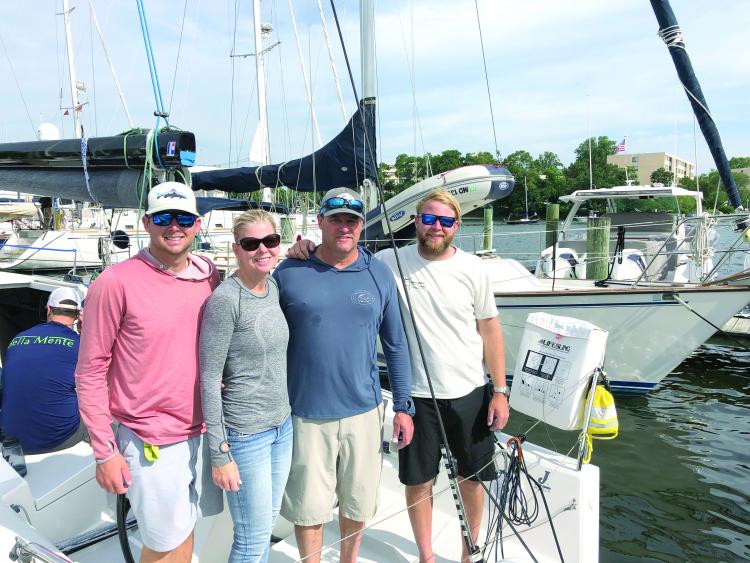 Instead of trying to squeeze time in to feed his passion, he has successfully built boats and boating into his everyday life. And he didn't have to quit the rat race or get divorced to do it. Quite the opposite, actually. He and his family go boating. A lot. He and his family take vacations on boats, spend weekends and evenings on the water, race on boats, and have built a successful business in the boating industry on the Chesapeake.
"We're always out on the water," he said. "It's very important to me, and I believe it's a large part of what binds and keeps my family together. Sailing also provides us with lifetime memories and life lessons."
Ken is the owner and operator of North Point Yacht Sales headquartered at Bert Jabin Yacht Yard in Annapolis. His wife Jennifer Flake is the operations manager there. Ken began his professional career at Salomon North America as the mid-Atlantic sales manager for the alpine and snowboard lines, and that job brought him to Annapolis in 2002. He began sailing and racing as often as possible and decided it was time to stop selling ski equipment and start selling boats.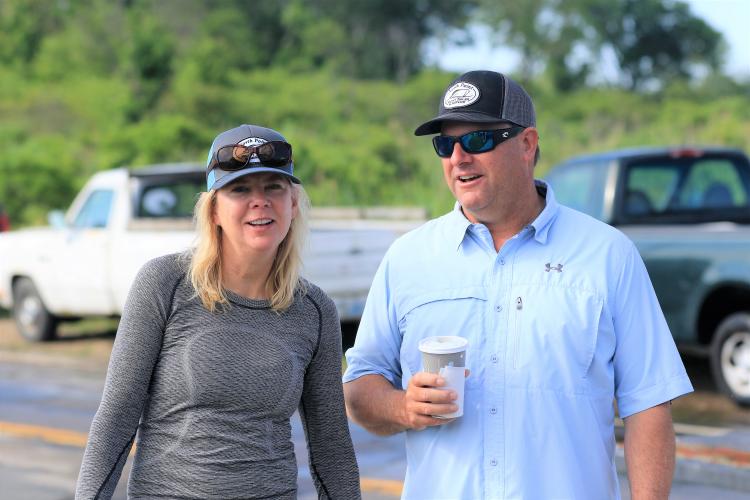 "I'm in the business of enjoying the sport and encourage others to have the passion as well," he said.
Ken belongs to Annapolis Yacht Club (AYC) and the Sailing Club of the Chesapeake. He's raced in nine Newport to Bermuda Races, seven Annapolis to Newport Races, and several Down the Bay Races. He and his family cruise the Bay and beyond, visiting places such as St. Michaels and Shaw Bay with his wife and sons as crew. More often than not, wife Jennifer is at the helm, a point of pride for Ken, who says that keeping everyone on the boat engaged "is the key to happiness."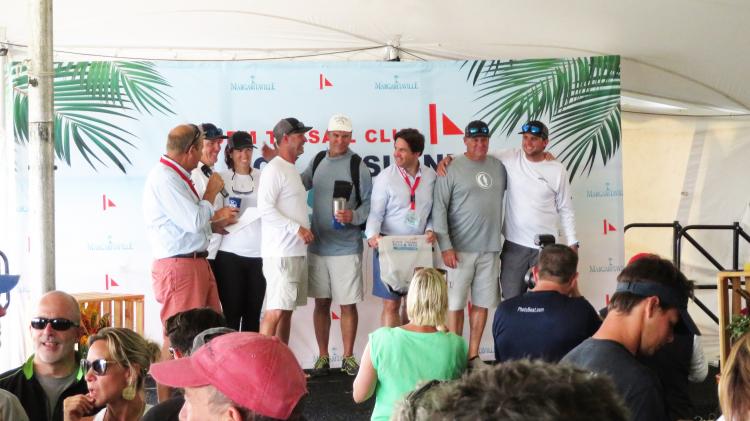 Of his family sailing, he says, "It started in their bassinets." As infants, Ken and Jennifer's two sons, now ages 20 and 22, were fastened in the quarter berths of their Cal 40, with bunk boards in place to secure them and fans blowing to keep them comfortable. Later, the couple put Kyle and Will in spring-loaded doorway jumpers hanging from the salon cabin. Ken recalls the boys giggling as they swung port and starboard with the tacks. They started the AYC junior sailing program at the age of six, and according to Ken, their love of boats was cemented.
"My kids are water rats. They wanted to do anything and everything on the water, and I am sure they will continue that the rest of their lives."
Unlike his sons, Ken's love of boats was not handed down from his parents, but was born out of boredom. He recalls being stuck in the Poconos as a teenager on a family vacation, with nothing to do. He spied a Laser at the lakeside home his family had rented and decided to give it a shot, having no other entertainment. Since he grew up in landlocked Bucks County, PA, it would be years after that summer before he would begin boating again in Annapolis.
The boys both were in the Club 420 circuit and crewed on boats competing in the Annapolis to Newport, Annapolis to Bermuda, and Newport to Bermuda races. The brothers are now competing on the collegiate level and have competed against one another. Last October Kyle skippered the SUNY-Maritime team to victory in the prestigious McMillan Cup regatta that is hosted by the Naval Academy. Will was skipper for the College of Charleston entry that was runner-up. A month later, Kyle was on the podium along with his teammates from SUNY Maritime College as they accepted the Kennedy Cup trophy. The annual competition represents the National Collegiate Large Yacht Championship, sailed on Navy 44s.
"Sailing teaches lifelong skills and is a way to continue to challenge ourselves," Ken concludes.
After speaking with him, it's easy to see he's proud of passing on his love of sailing and boating to his kids and how he has managed to incorporate it into his life on a daily basis.
~By Carrie Gentile