Posted September 18, 2019
Mojo: When a Bigger Multihull Is Not Necessarily Better
Cruising on Mojo… The year is 2011 and the Goff family wants a cruising catamaran. Mom is a teacher running an in home day care, and Dad is a rigger. They have an infant daughter, a four-year old son, and a tight budget.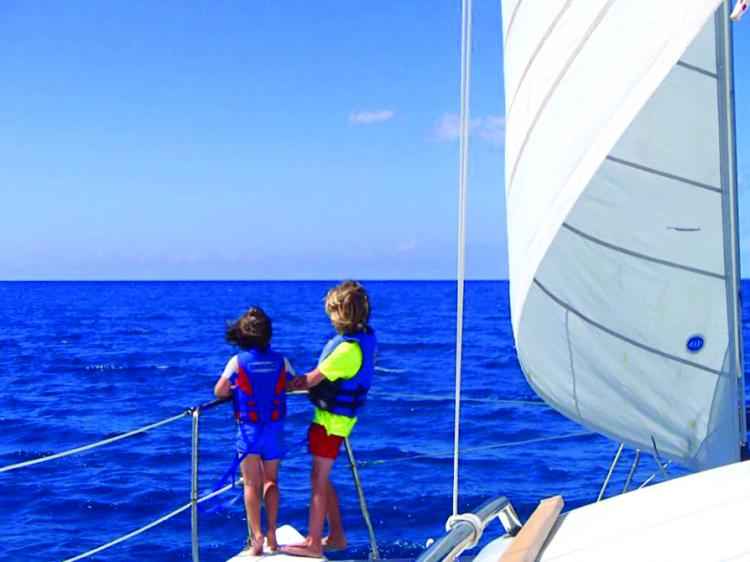 Browsing the internet and walking the sailboat shows, they start to notice that there are no longer family-friendly cruising catamarans without six- or seven-figure price tags. Even entry-level used cats are still in the hundreds of thousands. So Jeff Goff did the math: "I can either spend the next decade or two working to be able to afford one of these boats, losing precious time with my family. Or I can essentially use the money we have to build our own cruising cat, and get exactly what we want."
In November of 2011, delivery of the first set of materials arrived to their St. Augustine home, and Jeff started making Mojo, a Richard Woods designed multihull. Richard Woods is a British boat designer who's been creating multihull plans for 40 years. He sells them online, consults with do-it-yourselfers, and helps promote cruising multihulls in general. Jeff spent years chatting back and forth with Woods via email before deciding to take the plunge.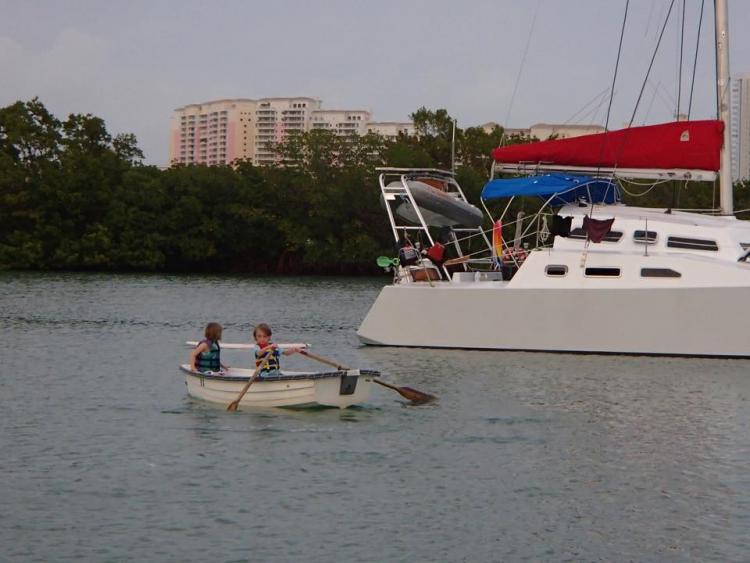 "I've been a rigger since I was a teenager. And I've built small boats, and I am very comfortable with fiberglass as far as small scale repairs, but I had never built a boat this big before," says Jeff.
He modified one of Wood's plans and got to work building a cruising catamaran at home with his own two hands.
"I am supportive in whatever grand idea he comes up with because I know he can execute it. I have faith in his abilities," says his wife Abby Goff. "He did 98 percent of the labor, but building at home meant we could tag team when we needed to."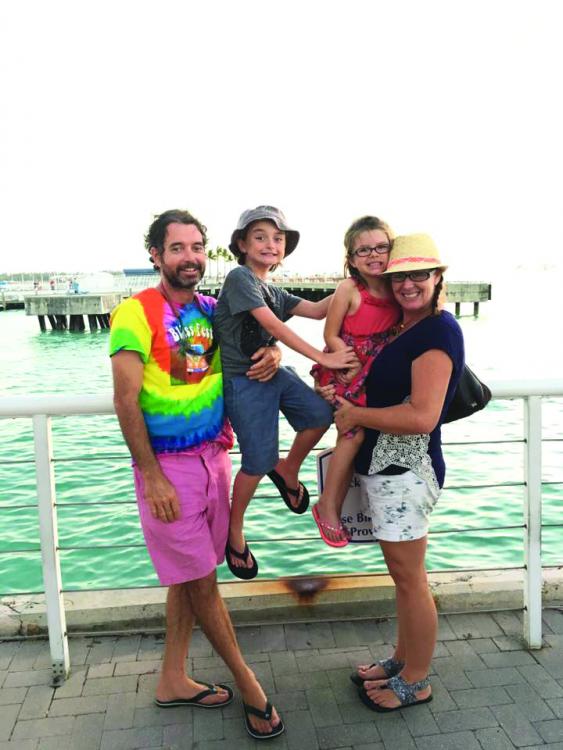 Three years later s/v Mojo was ready to launch in 2014. She's a 34-foot boat with a 19-foot beam, and a custom three-cabin layout.
The Goff family keeps a house in St. Augustine, FL, and they cruise seasonally each year. Sometimes they go for a few months over summer break from school. Sometimes they yank the kids out of school and head off for a half-year adventure. They've sailed as far north as Martha's Vineyard and as far south as the Dominican Republic.
Their favorite place to summer is the Chesapeake Bay. With moderate temperatures compared to their Florida home base, safety from most tropical weather systems, and lots of nooks and crannies to explore, the Bay calls them back again and again.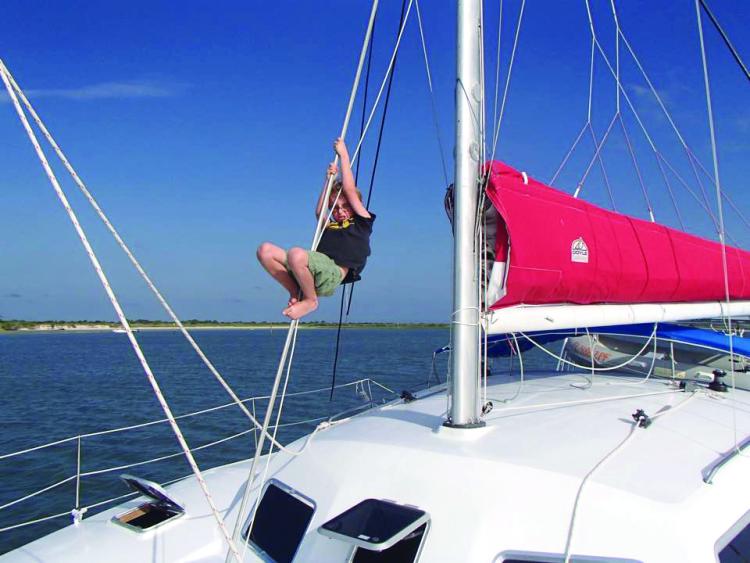 "We have friends in the Chesapeake. And of course at boat show time everyone wants to be there. I'll be working at the Sta-lok booth this fall," says Jeff. "Everyone comes through the Bay at some point."
Catamarans have transitioned from rare to commonplace on the Chesapeake Bay, but Abby says their home-built cat still draws a lot of attention here, and anywhere they sail. "We get a lot of drive bys from dinghies with people wanting a closer look. We don't look the same as the big condo-maran boats," jokes Abby.
She says that sometimes the kids get invited to larger, production cats to play, and they might come back to Mojo and ask, "Why don't we have a dishwasher? Why don't we have a TV?" But Mojo is comfortable, and has everything they need to cruise as a family, even if she lacks dirt-dweller luxuries.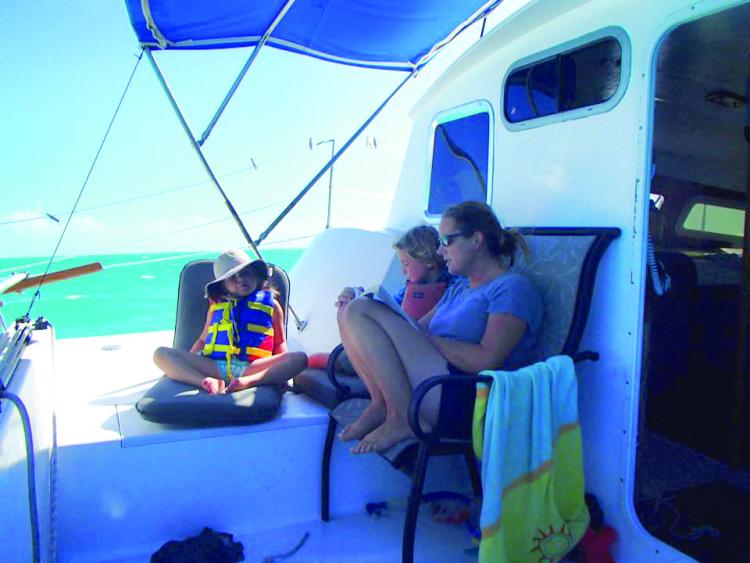 "We really like our boat," Abby says confidently. "I really wouldn't change anything."
Their cat may not look like a production multihull, but it offers all of the same benefits of a cruising cat. Jeff says the sailing performance of Mojo exceeded his expectations. The boat sails fast, flat, and comfortable. It's that stability and comfort that drew the Goffs to multihulls in the first place.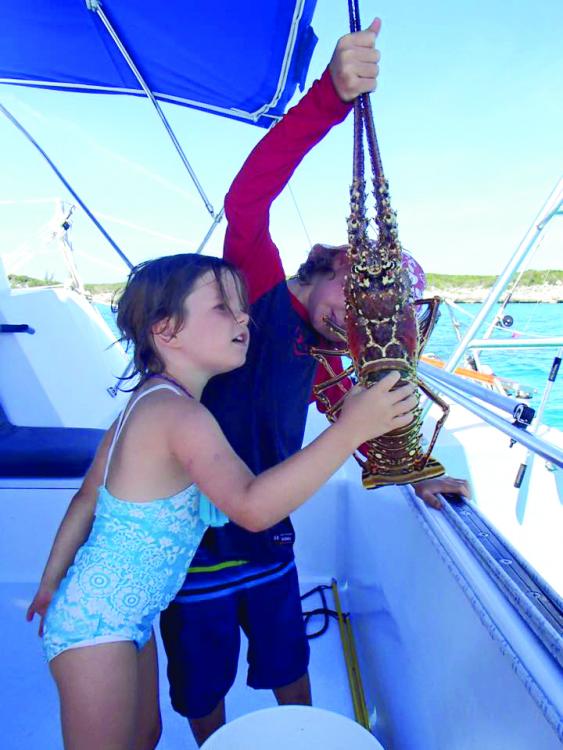 As a young couple before kids, they had sailed across the Pacific in a monohull. They had loved their monohull, but when they became first-time parents they realized that their little one was prone to seasickness.
"For family life we wanted something more stable. A catamaran helped with John's motion sickness, but it also gave us a nice, deep cockpit to keep the kids safe," says Abby. "Inside we have a big family table. There is space for Legos and playdough and books."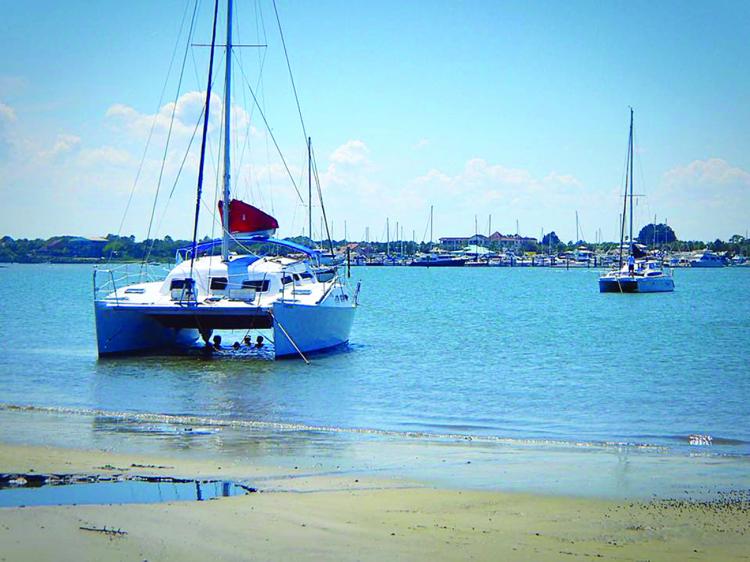 The kids are getting bigger now at ages eight and 12. The Goffs just finished six months down in the Caribbean and are back in St. Augustine getting ready to start back again at the local schools. Abby admits that as the kids grow, so do the challenges of cruising with them on a small boat. But she and Jeff are quick to add that it doesn't mean they will replace Mojo with a bigger vessel.
~By Cindy Wallach