Back Creek Yacht Club members celebrates 20 years of fun and friendship on the water
The Back Creek Yacht Club's (BCYC) founding commodore, John Campbell, pioneered the concept of a virtual yacht club in 2001 with the intent of keeping dues and initiation fees extremely low, while maintaining traditional club by-laws and activities. "We wanted a great yacht club without the overhead of a bricks and mortar clubhouse" says Campbell. The concept proved sound, and the club has prospered now for 20 years.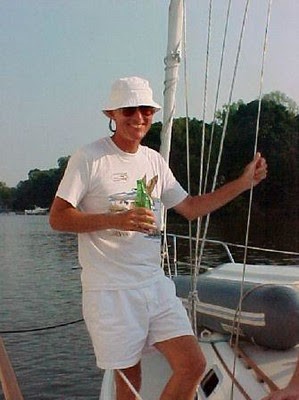 BCYC is named for Back Creek in Annapolis. The membership hosts water and land events at dozens of venues while providing cruises, lobster feasts, and much more. Boat ownership isn't a prerequisite to joining. For example, many active sailors and powerboaters pay a monthly fee to a boating club for the use of boats by the hour or day. They welcome membership inquiries from these types of sailors and boaters.
BCYC is once again hosting events, cruising on the Chesapeake, and getting back to normal conditions after a year of social distancing. Members Lynn Egan and Justin Tindale hosted the club's 2021 Shakedown Cruise which culminated in a lamb roast that was well attended and greatly appreciated by yachting and land-yachting club members alike. The club's Spring Cruise was complete with raftups, land and sea events, fine wines, good food, and excellent camaraderie. June brought the club's signature event, the annual Lobster Fest.
BCYC' season is off to a great start and taking full advantage of its 20 year history. They are all about the people, so follow BCYC on Facebook or learn more here.