Chesapeake Bay Fleet hosts annual awards dinner and brings home several distinguished awards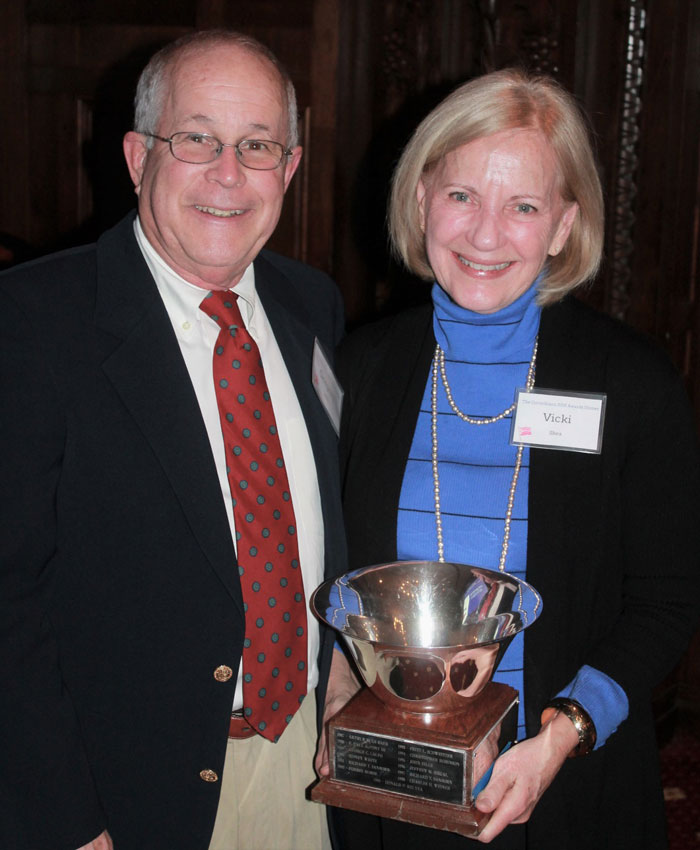 On January 12 more than 80 Corinthians from various fleets met at the Hotel Dupont in Wilmington, DE, for what was previously known as "Winter Revels." The Chesapeake Bay Fleet hosted and also took home a few of the distinguished awards.
The Master's Special Citation Award was given to Dick and Valerie Tudan for exceptional initiative in a difficult, life-threatening circumstance when they rescued a Corinthian vessel in danger. Greg and Vicki Shea received the Navigator's Trophy for their circumnavigation of the globe. The Activities Afloat Award was given to Rich Tull for taking the lead as chair for the 2018 Annual Cruise, which hosted The Little Ship Club from England. For his distinguished and unpublicized service to the association, Neil Ross received the Cooke Trophy. Congratulations to these Chesapeake Fleet members for their efforts and awards. The group also acknowledged and fondly remembered members we lost in 2018: Link Jewett, Brooke Taylor Davis, and S. Bruce Smart, Jr.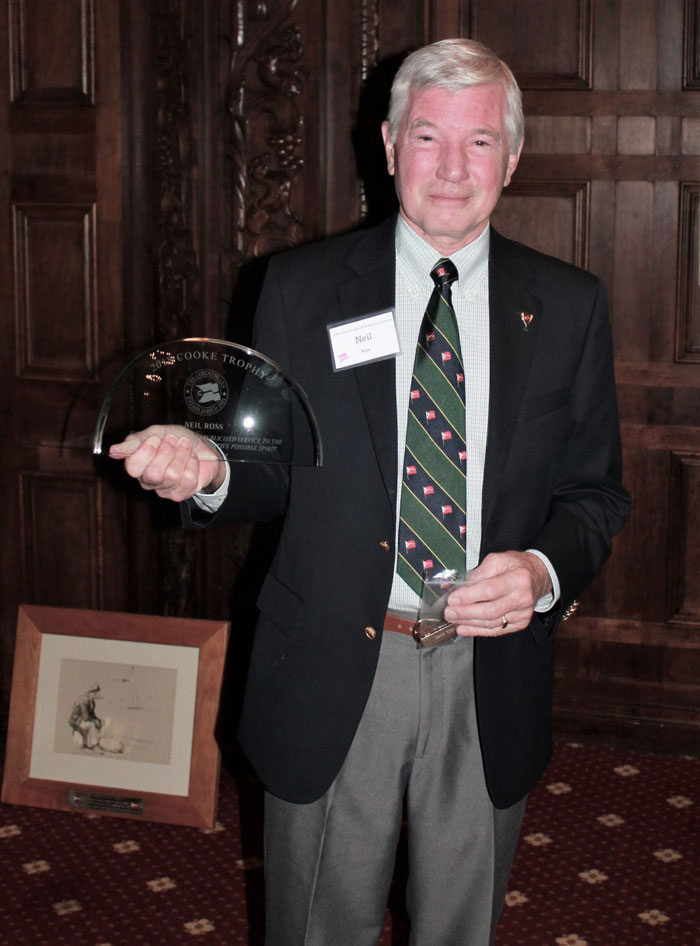 We hope to see everyone at the winter/spring land events and gatherings. These are open to members and also to those interested in membership. For details of the upcoming events, visit the Corinthians website. Then, go to and click on the activities tab, then Jibsheet Events List. The Chesapeake Bay Fleet events are designated with a (CB).
By Susan Theuns